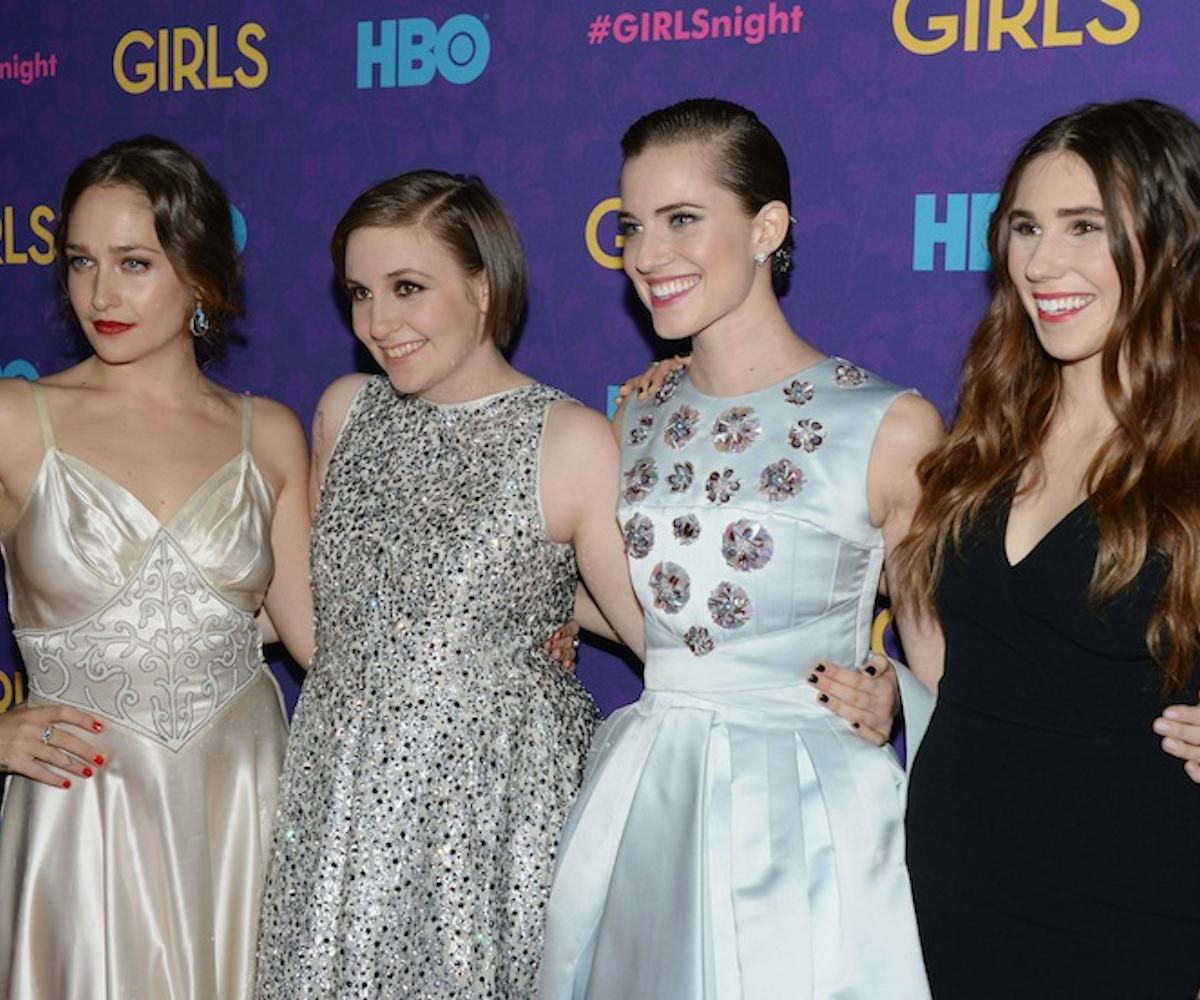 sneak peek: season four of girls!
find out what we know about the new season of girls
Let's be real--we're still in a WTF daze since the season three finale of Girls. It's only been a few weeks since the last fateful episode, but we're dying for season four to hurry up and get here--or hey, at least a teaser. With the past season ending in of poor life choices (yeah, we're talking about you, Marnie), we've been wondering what twists Lena Dunham has up her sleeve for the upcoming season. 
So when we heard that the cast was filming around NYLON's SoHo HQ, we 
had
to check out Dunham, Jemima Kirke, and Zosia Mamet converging at Spring Street Natural. Obviously, we had some questions: where was Marnie? Does Shosh's short hair mean she's turning over a new leaf? And finally, is Jessa wearing 
pants?! 
We might not have the answers to these, but we wouldn't leave you with nothing-- so check out our gallery to see some photos of our favorite New York twenty-somethings, figuring out their lives one f*** up at a time.