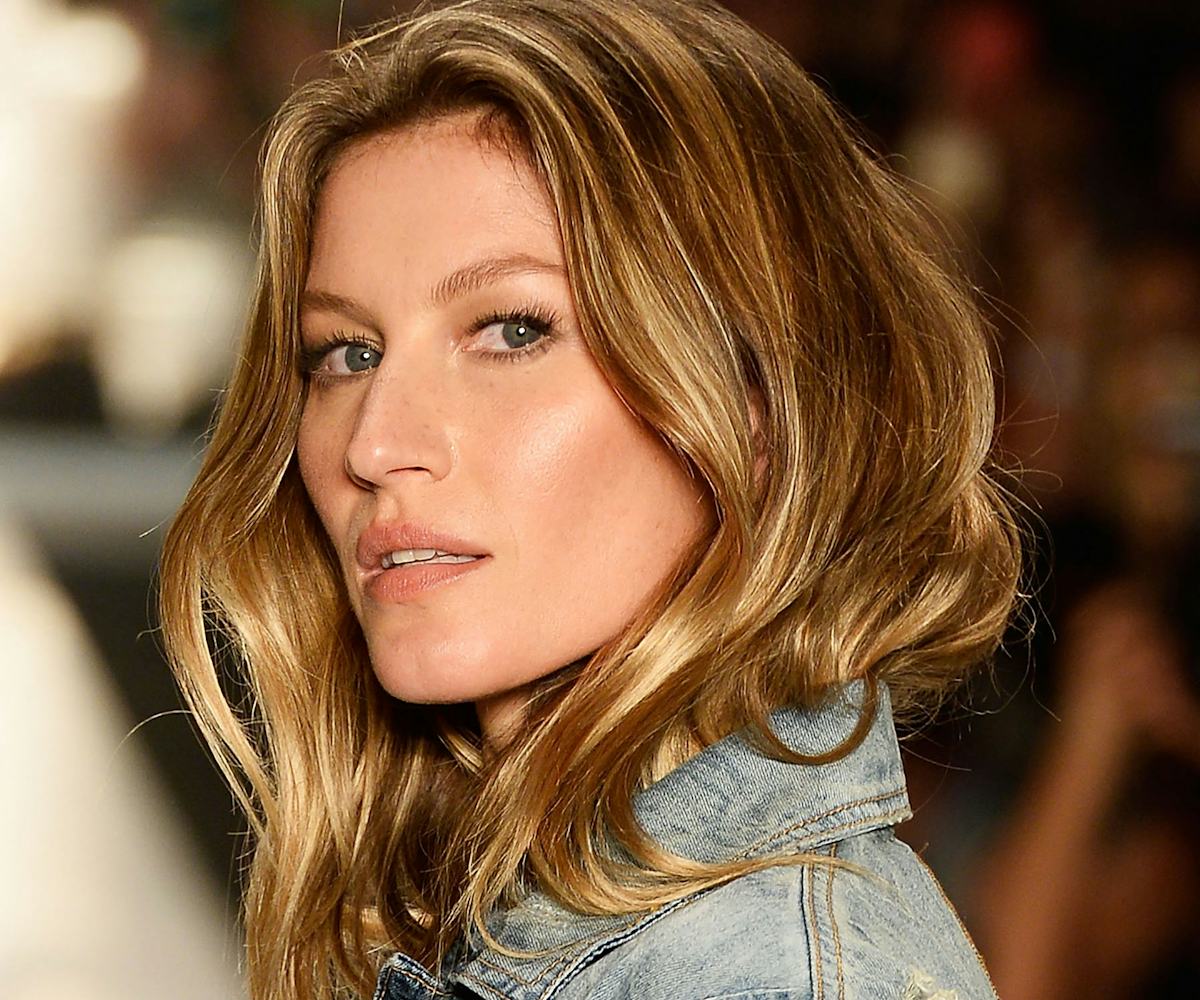 Photo by Studio Fernanda Calfat/Getty Images
Gisele Bündchen Talks Modeling And Marriage on CBS
and how she rises above every scandal
Brazilian beauty Gisele Bündchen has quite a lot of ground to cover between her 13-year runway career and six-year marriage to Tom Brady. You might recall her holding the title of the world's highest-paid supermodel since 2002, but she put her days as a runway model behind her this past April with a final show in her native country. We can only imagine how difficult it is to close a major chapter in your career, so it seems normal that Bündchen might have some issues adjusting, post-retirement. The model appeared on CBS This Morning to discuss the release of her limited-edition $700 book, Gisele, but also opened up about going through all of these major life changes and how they have impacted her career and her marriage.
"I think we've been through a few tough times together," said Bündchen. "I think that's when you know who are your friends and who loves you. My father always said the quality of your life depends on the quality of your relationships, and I think, no matter how challenging it was, we've always been supportive of one another. I think that's the most important thing you can have in life, you know? A support system and love."
This year, Bündchen's husband was the center of the NFL "Deflategate" scandal, and while the verdict ruled in his favor, the experience caused some serious strains on their relationship. However, the model confessed that while this scandal was a setback, finding out that model/actress Bridget Moynahan was pregnant with Brady's child when they first started dating was the first bump. "It was a challenging thing, because here I am, you know, thinking I'm dating this guy. We met, we started dating, everything is great, and then this happens, so I felt I didn't know what to do," she said. "Do I just run away?"
Ultimately, Bündchen stayed and it doesn't seem like she's planning on going anywhere without Brady anytime soon. "He's kind. He's a good man," she added. Furthermore, she still thinks that her best days are ahead of her with or without modeling in the picture.
"I am so grateful to be where I am right now, because I feel fulfilled. I feel I've given a lot of energy and dedication and focus to that, and I think 20 years is like more than half my life doing that. I feel like that is long enough," she said.
Watch the full interview here.