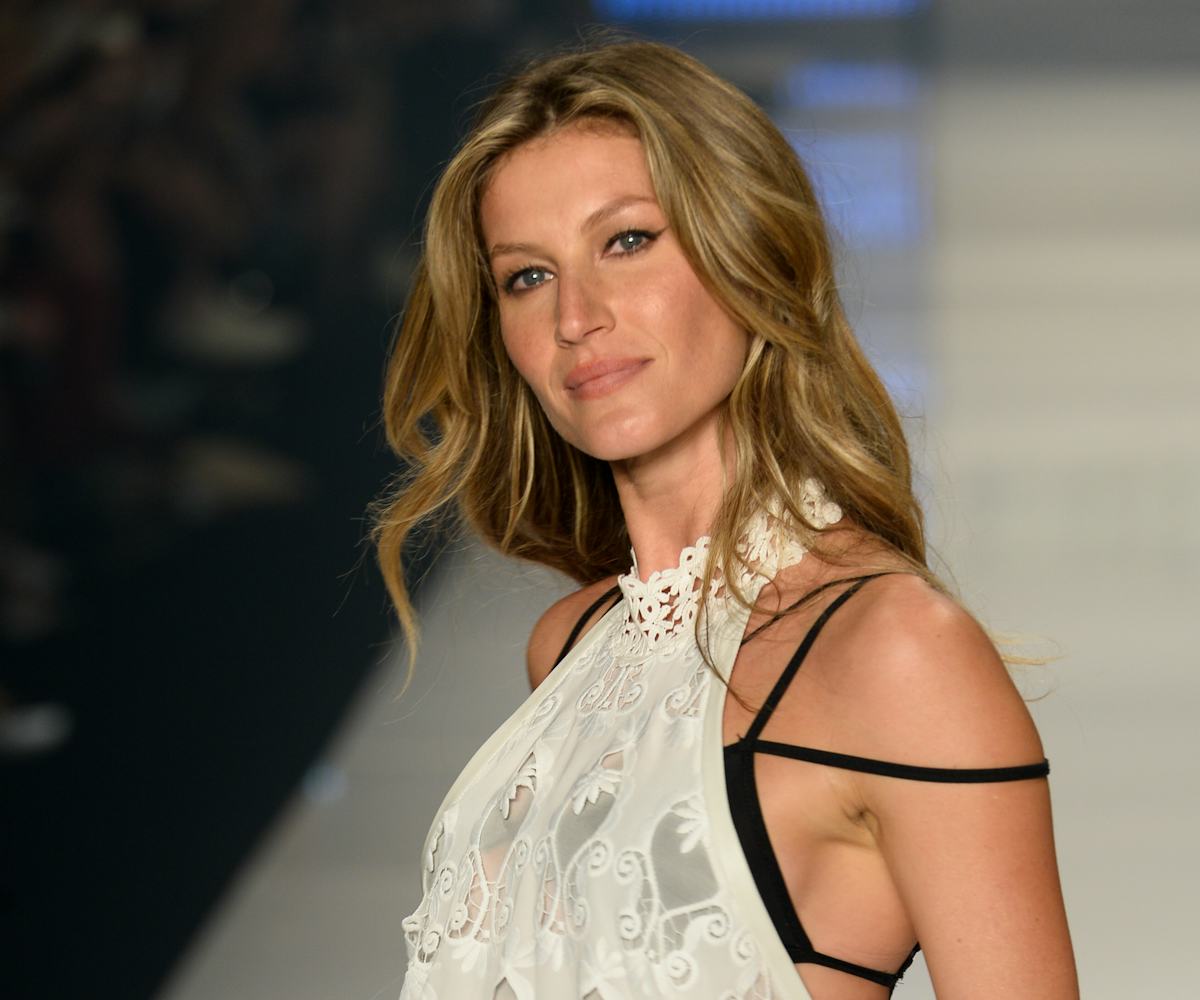 Photo by Fernanda Calfat/Getty Images
gisele bündchen is a dewy goddess on the cover of 'pop'
masters the "no makeup" makeup look
If you look like Gisele Bündchen, chances are you don't really fear a camera getting up close and personal with your nearly bare face—which proved to be true for Bündchen on the cover of Pop Magazine Autumn/Winter 2015 issue.
Bündchen looks absolutely stunning on the cover with the "no makeup" makeup look. While it's a rather ironic concept, the "no makeup" makeup look has been a popular trend this past year, and Bündchen absolutely blows it out of the water. The retired supermodel gazes directly into the camera, and everything about her makeup is minimal to the point where we can see the gorgeous freckles on her skin. The best part of the entire look is the dewy glow, which seems to radiate from her skin, showcasing the model's natural face with no unnecessary frills.
Though she may have retired from the runway, Bündchen clearly still very much possesses the modeling gene.