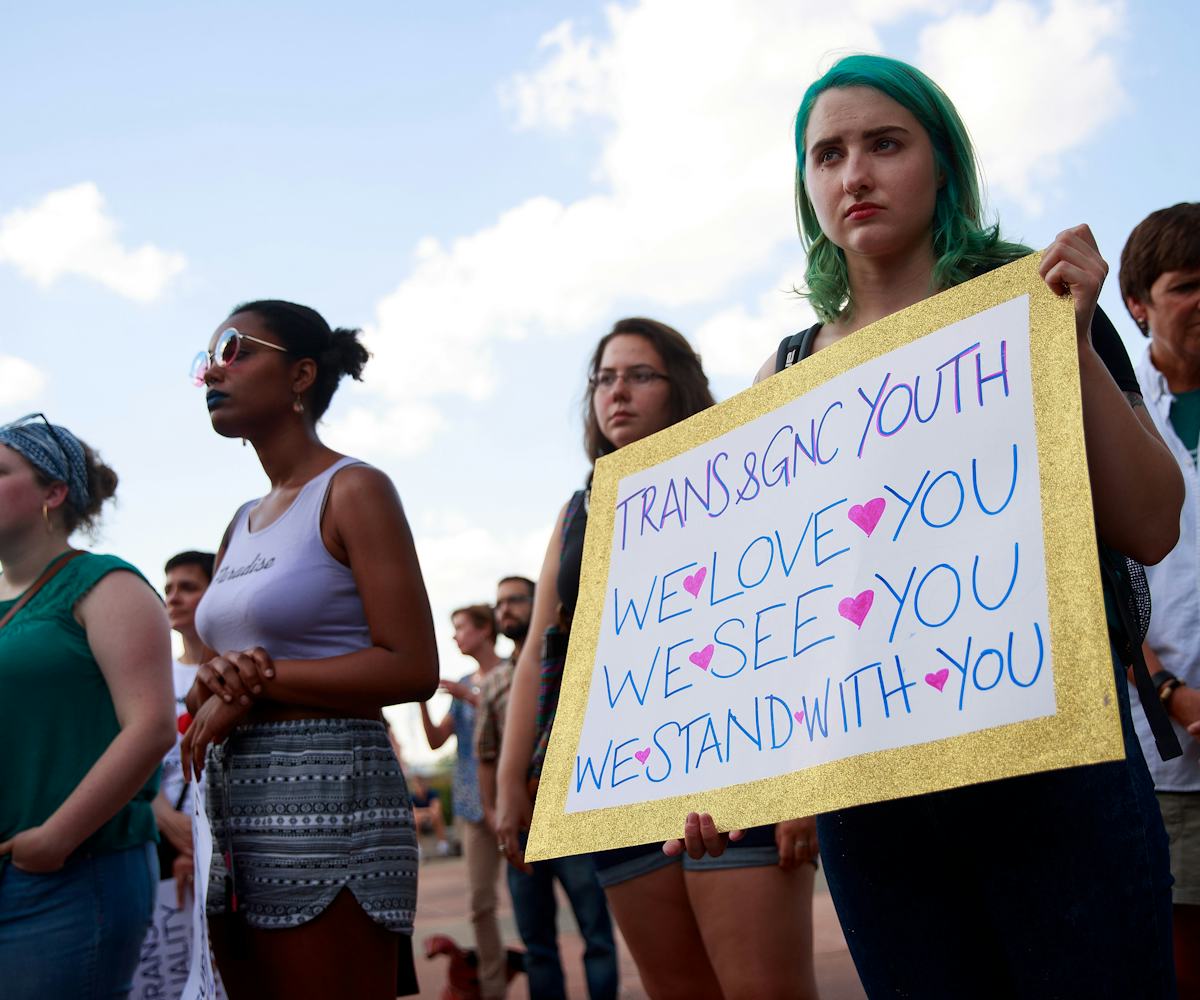 Photo by Drew Angerer/Getty Images
This Hair Salon Is Offering Free Services To Trans And Gender-Nonconforming Customers
Through the end of October
Hair salon chain Glam + Glow is offering free services to trans and gender-nonconforming customers at all 10 of its locations, as a show of support while the Trump administration takes aim at the rights of people who are not cisgender.
A press release from the salon notes that this offer comes "in the wake of this week's troubling news cycle," which includes the Trump administration aiming to change the definition of gender to reflect a person's genitalia at birth and to make male and female the only options. The administration is also trying to remove the word "gender" from UN human rights documents to make the language less inclusive of trans and gender-nonconforming people.
In solidarity, Glam+Go will offer its full range of hair styling services, including blowouts, haircuts, and extensions, to all trans and gender-nonconforming people. In addition, the press release notes that all salons will be giving "customized" services to anyone who books a service using the offer. The salon chain has locations in New York, Los Angeles, and Miami, and will be offering this deal through the rest of October.
To book services, use the code ALLAREWELCOME at checkout when booking services online.