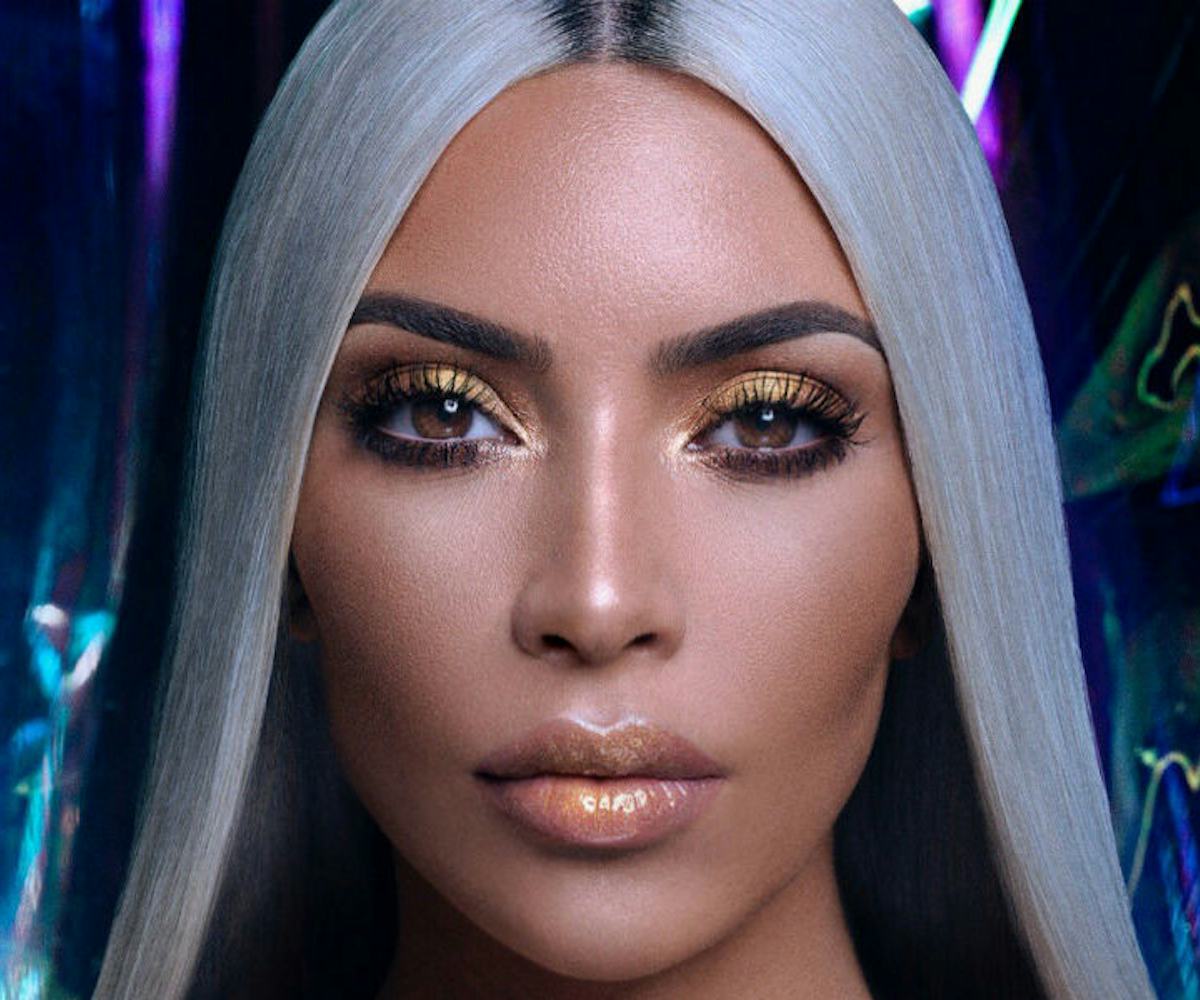 Photo Via @KimKardashian.
Watch The Shiny New Trailer For Kim Kardashian West's New Show
Surprise: Laverne Cox will be the host
Back in May, Kim Kardashian West announced that she was executive-producing a new reality show. Aside from the name (Glam Masters), premise (beauty influencers competing to earn the "Glam Master" title), and a call for applicants, not much has been revealed since then. Thankfully, Kim K just dropped the show's first teaser trailer on her Twitter. Obviously, it's just as bold and dramatic as you would expect a KKW project to be.
The video is gorgeously produced, with mesmerizing shots of models' faces being painted or dusted with bright pigment and a healthy dose of glitter. There is bold eye makeup begging to be reproduced, as well as faces drenched in color and upper body looks, because sometimes sequin-studded lips are just not glam enough.
The trailer provides more than some truly gorgeous makeup inspo, though. Firstly, and arguably most importantly, Orange is the New Black actress Laverne Cox will be the show's host, turning this show from probably-should-watch into absolutely-necessary-to-watch material.
The competition's judges have also been named, and they are some of the best in the industry. Cox will be joined by Kardashian's own makeup artist, Mario Dedivanovic, co-founder of Milk Makeup and Marie Claire senior fashion editor Zanna Roberts Rassi, and YouTube makeup artist Kandee Johnson. All this show seems to be missing is a guest appearance by Pat McGrath, but we're counting our blessings. 
Glam Masters premieres February 28 on Lifetime. Until then, watch the shiny new trailer, below.