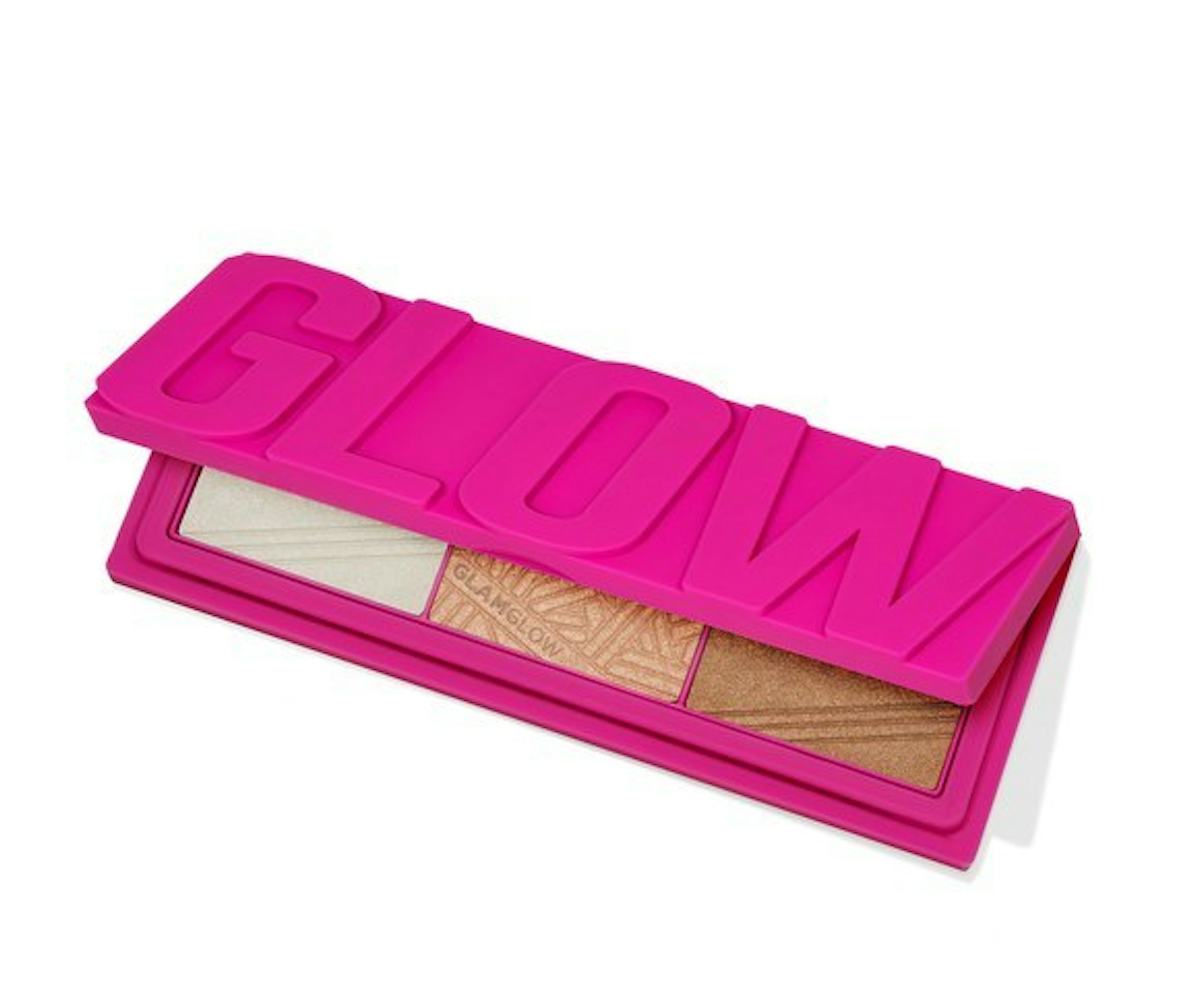 Photo courtesy of GlamGlow
GlamGlow Just Dropped Its First Makeup Product
And it's actually good for your skin
Skin-care brand GlamGlow, the brains behind those viral Sonic- and My Little Pony-themed face masks, is foraying into the makeup industry with its latest product launch: GlowPowder, a palette of highlighters.
The three glowy shades range from pearlescent to bronze, with a nude tone in the middle. Pearl Glow, Nude Glow, and Sun Glow can be worn individually—or, if you're feeling extra, layered. The pans also offer a little encouragement, stamped with the greeting, "Hello, sexy." Honestly, there's no such thing as too much positivity during your morning ritual, and we love a product that makes you glow and hypes you up in the process.
If the shades themselves aren't enough reason to add to cart, the highlighter's formula will seal the deal. The key ingredients include hyaluronic acid and Brazilian golden clay, two of the miracle workers in GlamGlow's iconic face masks. According to the brand, GlowPowder will "diffuse light, blur imperfections, smooth skin, and enhance your complexion." So, they're not just universally flattering but also actually good for your skin. 
Though this is the first makeup product released from the brand, we're hoping it's not the last. If they brought glitter to face masks, they can definitely bring it to eyeshadow or lipstick.
The palette is available now at Sephora and on the GlamGlow website for $42.