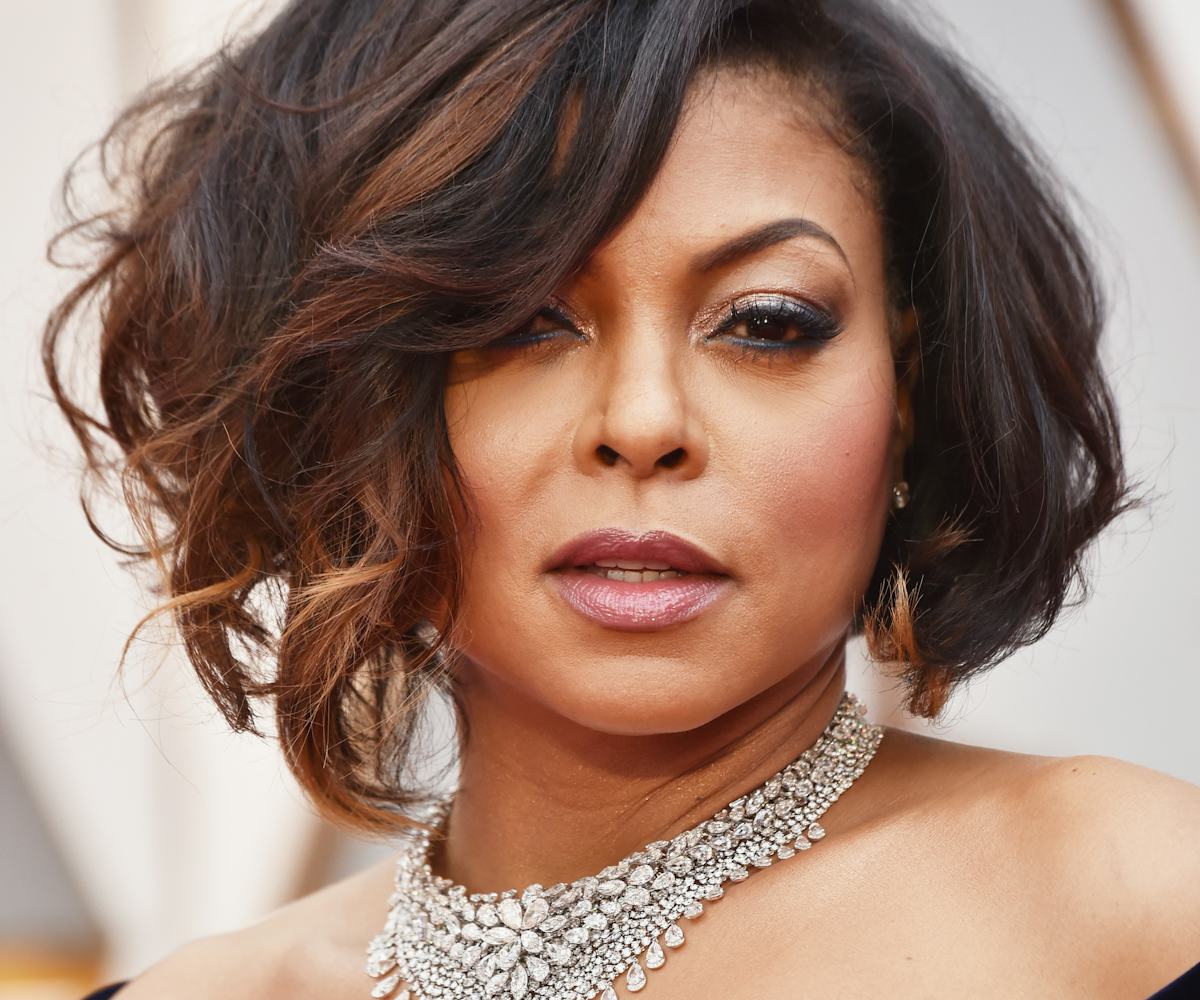 Photo by Frazer Harrison/Getty Images
Taraji P. Henson Debuts New Glossier Product On Red Carpet
There are many reasons to watch the 89th Academy Awards, but we never considered the fact that it's a golden opportunity to reveal a brand-new product. Glossier is officially on the A-list thanks to Taraji P. Henson. The actress stepped out on the red carpet for the Oscars and debuted the brand's new "take on blush."
Cloud Paint consists of a gel-cream formula and is available in four shades that are inspired by NYC sunsets: Puff (a light pink), Haze (a berry blend), Beam (a coral peach tone), and Dusk (a mix of brown and nude). 
We couldn't help but notice that Henson was glowing even more than usual, and this might explain why. According to WWD, the product will reportedly be seen on Rashida Jones, Chrissy Teigen, and Allison Williams tonight as well.
While the Cloud Paint isn't currently available to purchase, it'll be up for grabs on March 2. For now, we'll longingly gaze at these glowing pictures of Henson. To get all the latest updates on this product, you can check https://www.glossier.com/cloud-paint.