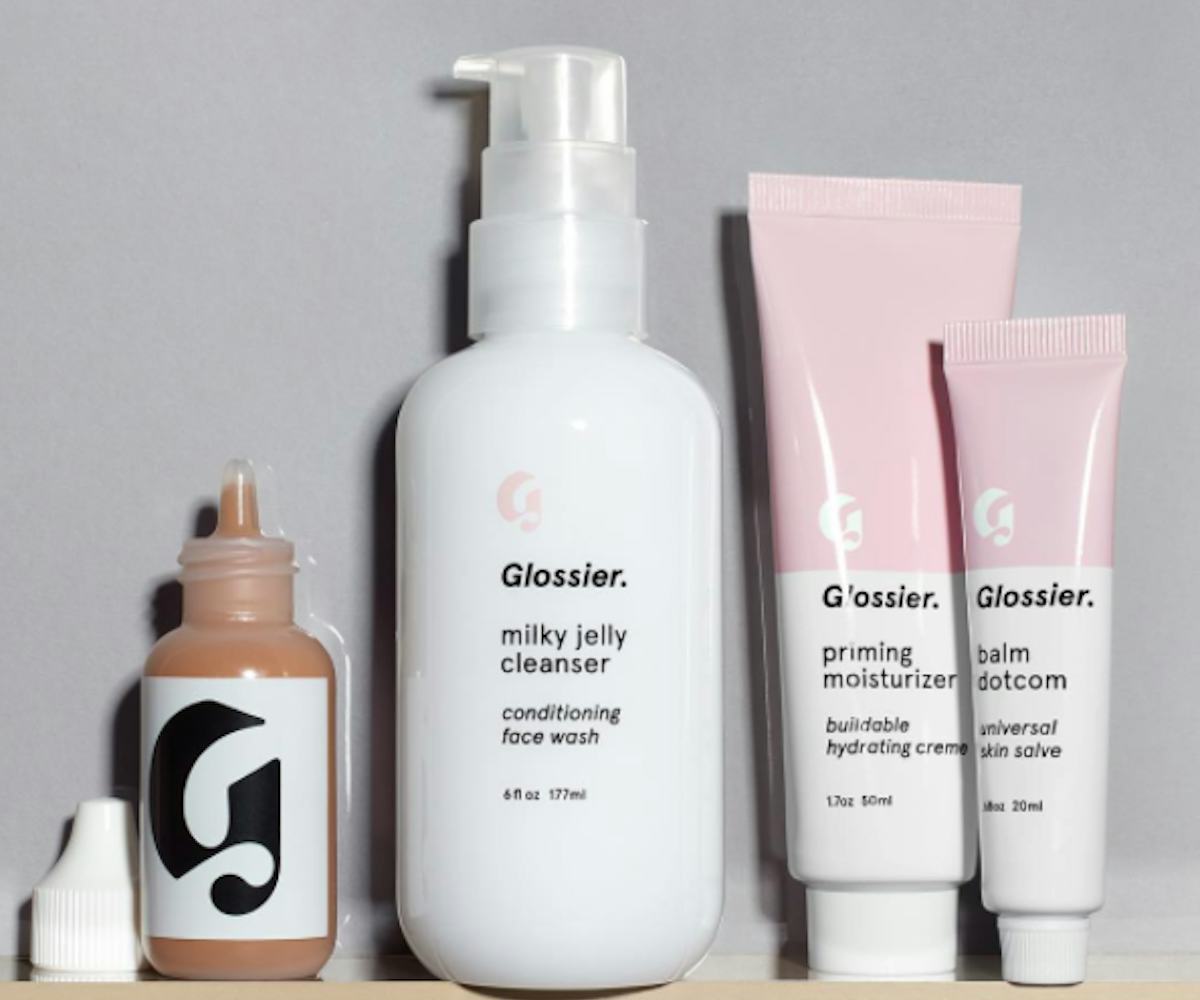 Photo Via @IntoTheGloss.
Glossier Is Opening Up A Retail Store
They're also going international and introducing new products
If you haven't heard of Glossier, you've definitely seen the social media-friendly brand's products floating around your Instagram feed. The boy brow, skin tint, jelly cleanser, and serums are regular staples in everyone who's anyone's top shelfie. The company has shot to beauty fandom since its launch just over two years ago, and it's only just getting started.
In a post on the sister site Into The Gloss, founder Emily Weiss penned an open letter to readers about the next phase. Most notable being that, thanks to a hefty new investment of $24 million, expansions are in the works. "That means launching products in two new categories, opening permanent retail (see photo above—more on that soon), and yes, finally going international," Weiss wrote.
On top of breaking down the funding that the brand has received in the past, Weiss also reassured adoring Glossier lovers that the brand's main ethos will remain the same. "…something I repeat to our now 55+ person team, something I believe in, is that 'Glossier is cult, it's not niche,' and that's because we believe in the democratization of beauty," she writes. "Glossier was created not to be for a privileged 'some' but for an activated 'all'—and we are still early in our journey to fulfill that promise." 
Alas, only a "privileged" few will have access to that permanent store(s), though. Not to be biased or anything, but chances are it will be the already spoiled New Yorkers who get first access to stocking up on Generation G in real life (the company is based in Manhattan, after all). As for those new products, rumor has it sunscreen might be in the mix, and the brand's already teased a "Priming Moisturizer Rich" cream that's coming in January. Lastly, the international shipping is coming "soooon," according to a Glossier employee.
That's all we can decipher at the moment, but, really, that's all we can take in emotionally right now anyway.