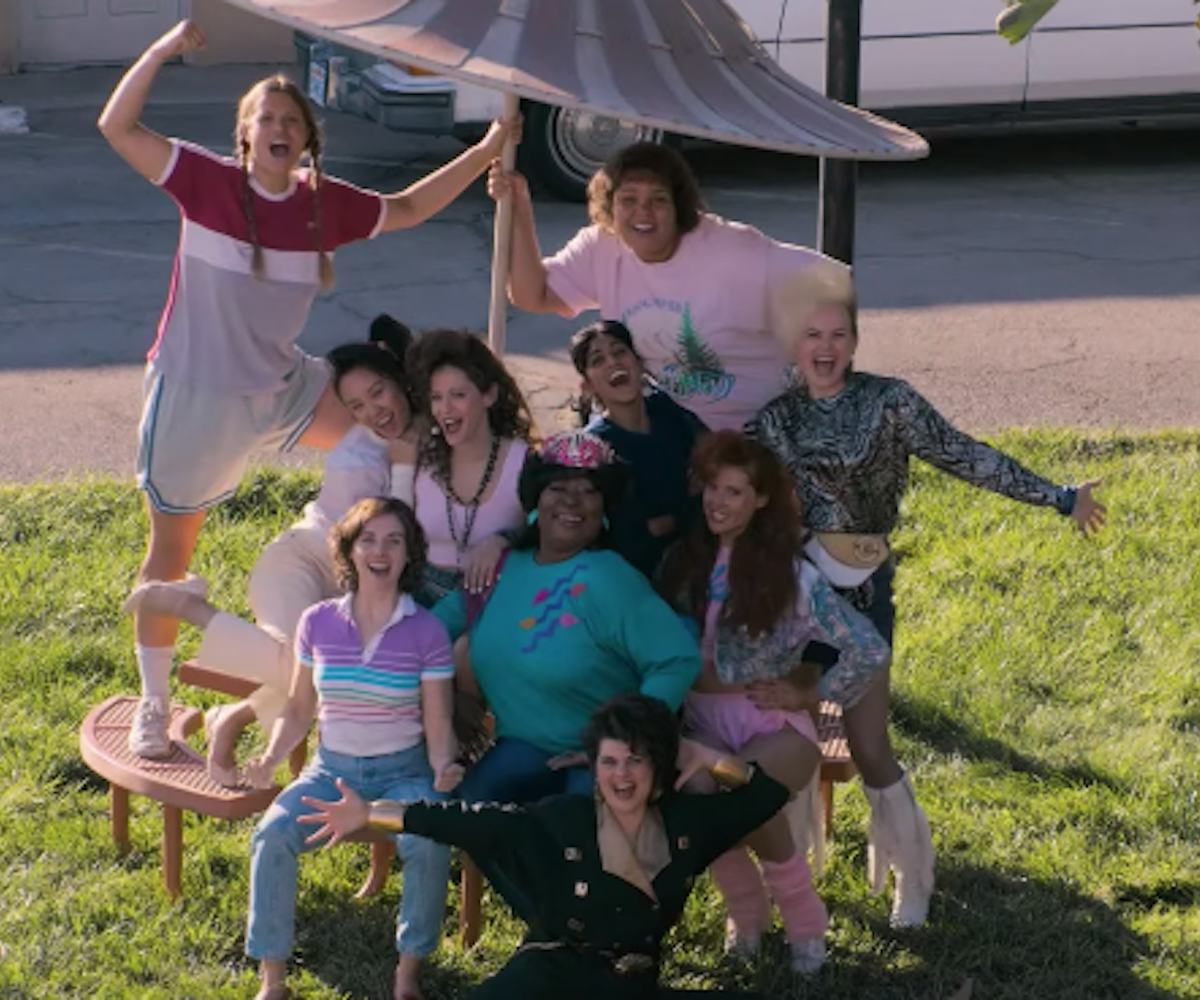 screenshot via youtube
'GLOW' Season 2 Will Tackle Sexism, Fame, And Friendship
See the first trailer now
The Gorgeous Ladies Of Wrestling are back, baby! Netflix just released the new trailer for the show's highly-anticipated second season, and the stakes (and hair) are bigger than ever before.
Per the second season's description, the new season will take a look at how the ladies are dealing with their newfound fame. We also will be getting a look inside Ruth (Alison Brie) and Debbie's (Betty Gilpin) strained friendship and how they confront some of their past issues while working together.
We will also see how the ladies deal with the threat of their show's cancellation (which looks in part due to Ruth's refusal of a man's advances) and sexism.
"I know this is going to be hard," says Bash (Chris Lowell) in response to the news of the show being replaced with a men's wrestling segment. "But I believe in miracles, and we are going to make this miracle happen."
The show returns to the streaming service on June 29. Until then, take a look at the new trailer, below.