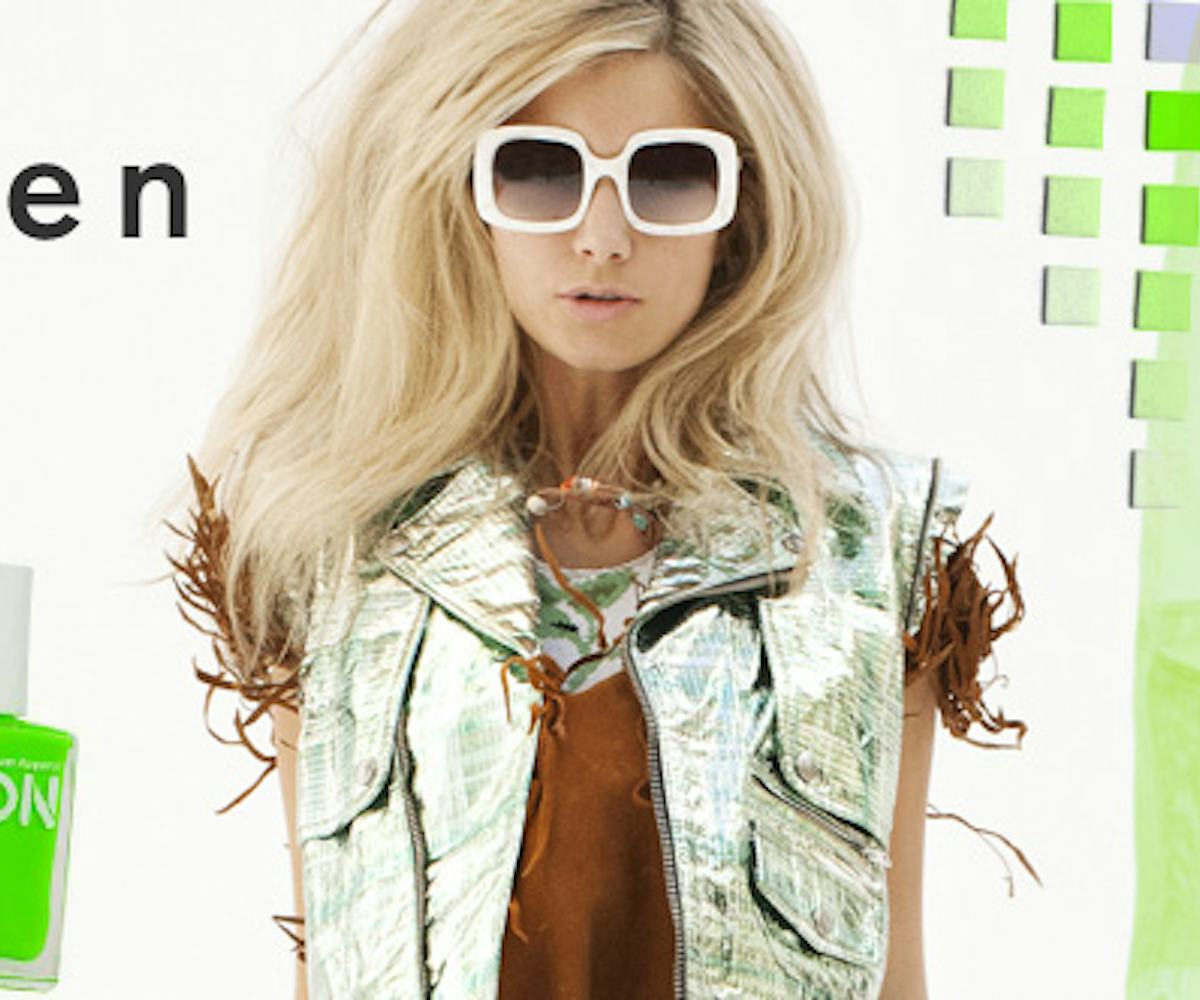 GO GREEN
private icon: slime time live?!
Here's the thing about slime: it might be gross, green, and messy...but it's still kind of awesome. After all, there's a reason why everyone from Katy Perry to Snoop Dogg look weirdly excited after they get ambushed with buckets of the liquid each year at the Nickelodeon Kids' Choice awards (relive the moment here).
But now '90s Nick kids have an alternative to dousing ourselves in sludge, since there's more than enough lime green to go around this season.
Gerlan Jeans modeled their Spring/Summer collection off a punky version of the classic Nickelodeon game show Slime Time Live, but if you don't want to go that far, then Marc Jacobs, American Apparel, and Nike have you covered-- and you don't even have to rinse off afterwards.
Gerlan Jeans SS12
Marc Jacobs iPhone case, $40 at Net-a-Porter
Nickelodeon Gak, $15 on Amazon
Neon green nail polish, $14 at American Apparel
True Religion jeans, $317 at Jade 24
Jonathan Saunders sweater, $1,225 at Net-a-Porter