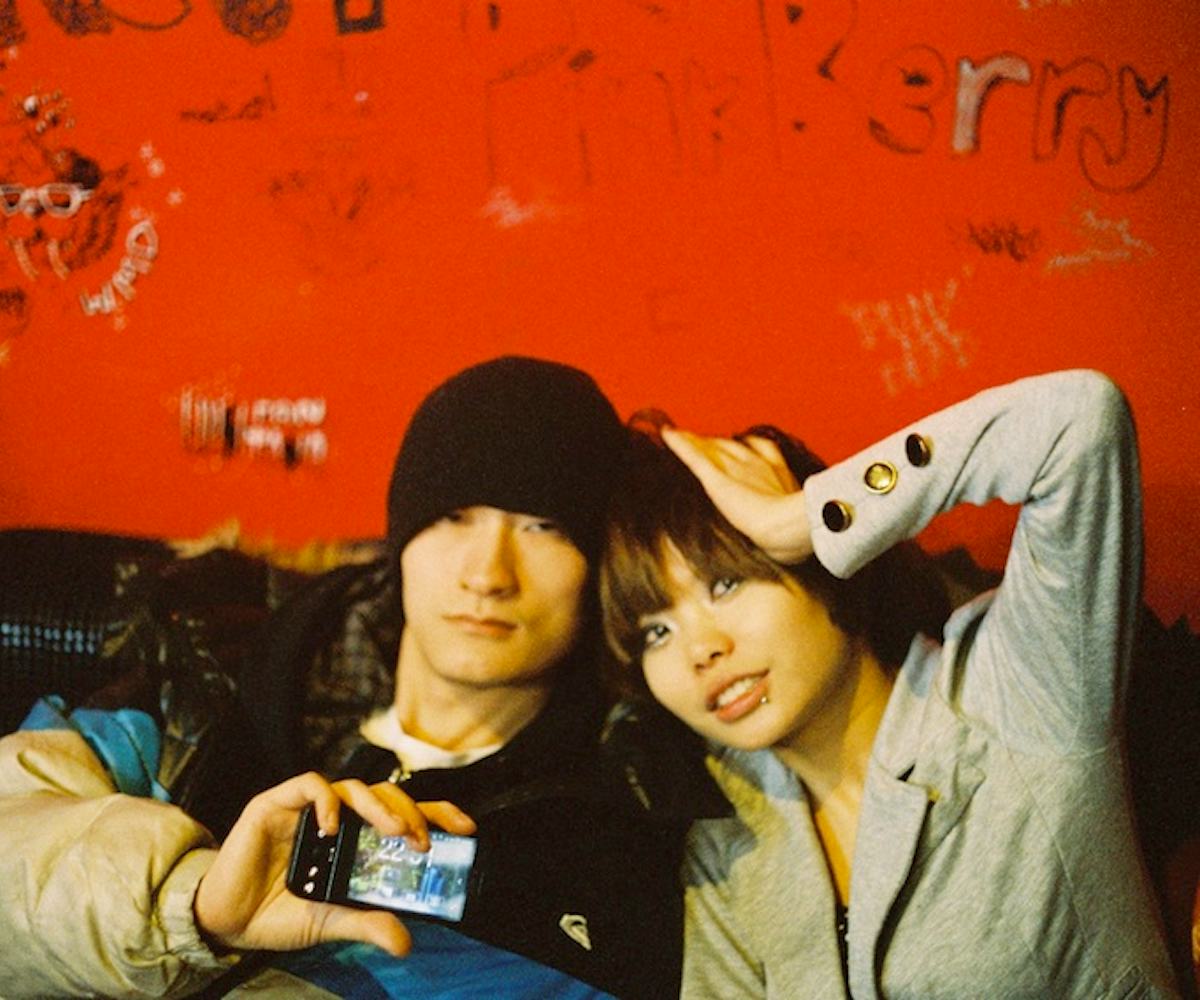 photo by yoko chu
going places: shanghai
money, power, and style move at dizzing speeds in the biggest, baddest city in all of china.
Friday night and sweat drips from the ceiling of a former bomb shelter in Shanghai. Five hundred people stand crushed together in the darkness as two spotlit female MCs battle at the front of the club. In the Jamaican do-rag, weighing in at around 110 pounds, is ChaCha, from South Central China's Guizhou Province. In the veil of sweat-soaked black ringlets, at a wiry 90-odd pounds, is Rumi, the pint-sized Japanese MC who has jetted over with her DJ, Skyfish. They battle in a ferocious, high- pitched English scattered with Chinese, Japanese, and Jamaican Rasta slang.
We are at The Shelter, basecamp of China's electronic scene—a dank, grotty pit that smells like a serial killer's basement and yet each week hosts DJs from across Asia and the rest of the world. Tonight's throwdown is presented by the bass collective SubCulture, which has already brought over Shackleton, Pinch, Kode9, Claude Speeed, A Made Up Sound, and Desto in just this year alone.
That a night like this should take place in a literal bomb shelter built by Communists bracing for nuclear attack is an irony so prosaic it barely registers in the whirl of contradictions that assault any visitor to Shanghai. While China races toward wholesale transformation, nowhere in the nation moves as fast as this city. Home to 23 million people (seven million from elsewhere in China or abroad), Shanghai is a clash of brutal poverty and obscene privilege, dilapidated communal housing and multimillion- dollar penthouses, corrupt socialism and rampant capitalism.
"The city is in a constant state of transition," says R3, a music promoter and DJ born in Burma, educated in Australia, and relocated to Shanghai six years ago. "Culturally, economically, architecturally, it wants to be everything to everyone," he adds. "It's a bit of a lost soul, but it allows anyone with a good idea to have a shot." R3 is the co-founder of S.T.D., who have brought MONO, Boys Noize, Digitalism, Fucked Up, Ratatat and others to tour China. Last year, he opened Arcade, a cocktail bar in the formerly French- administered district widely known as the French Concession. Arcade sits above an organic café and below a brothel—its placement emblematic of a cultural free-for-all that's unknown in other, already mapped-out cities.
Shanghai, like the rest of China, is in its early Restoration-period, after a century of warfare, starvation, and terror. Its young are just now seeking a voice of their own—in fields like art, fashion, and electronic music—and the city is wide open to anyone who can satisfy this desire.
By 2015, China is expected to account for 20-percent—a cool $27 billion—of the global luxury market. Louis Vuitton, Alexander McQueen, Stella McCartney and Balenciaga have all opened massive flagships in Shanghai [in Summer 2012]; Vuitton consumes four levels of a new mall, with an invite-only floor for VIPs. While in the past demand focused on international brands, the city is now seeing a proliferation of homegrown designers.
"The most interesting things happening in Shanghai's fashion scene are coming from Chinese designers," says Yi Guo, the style editor of Vogue China. "Uma Wang, who will show at Milan's fashion week, Jenny Ji, who will show at London's week, Qiu Hao. They are all getting international recognition."
These designers sell to a younger, more avant-garde Chinese consumer, one who wants style more than the bland status symbol of a designer monograph. "Chinese people are very fast learners and adopters," says Guo. "They have learned from European brands but they're now creating their own style, one that's unmistakably Chinese." She points to boutique stores like Le Lutin, Alter, Vanitas, and Madame Mao's Dowry as truer representatives of emerging trends than the malls stuffed with monolithic brands.
Shanghai's wealth and hunger for world status is even more evident in the dining scene. This is a city where restaurants open every week, many backed by Michelin-starred chefs and bold-name restaurateurs. The latest openings on the Bund—a riverside street with Shanghai's highest rents—include Mercato, Jean Georges Vongerichten's first-ever Italian concept, and Colagreco from chef Mauro Colagreco, whose other restaurant, Mirazur, on the French Riviera earned its second star earlier this year. Both spots can be found in the same historic building, along with another Jean Georges restaurant, the ultra-high end Chinese restaurant Whampoa Club, and The Cupola, a private dining restaurant with only one table that seats just two people. On the same block, Jack London opened this summer, helmed by Anna Bautista, former chef of Michelin- starred Madera in San Francisco's Menlo Park—on the 24th floor of another historic building, above a club and a boutique hotel.
"Many of these places will fail," says Geoff Ng, a Hong Kong- Canadian dining critic based in Shanghai. "Everyone's in a hurry to open here. Backers will spend millions acquiring and presenting a space, hiring big-name chefs, and sometimes restaurants don't last a year." Many chefs fail to understand the Chinese palate or just what this city's new rich want from a restaurant. Others sink in scandal, run afoul of government bureaucracy, or find their partners have looted the coffers and disappeared. "There is still a sense of chaos and anything-goes in the dining scene, as there is in construction, art, property—so many aspects of life in China."
From outside, it might look as if the Party maintains its iron grip. Inside mega-cities like Shanghai, this myth evaporates. Laws ban everything, and everyone breaks them all, knowing no one has the time or ability to stop them. In this city's global cultural stew of brothels, cricket fights, and Ferrari dealerships, there's a sense of freedom that's unparalleled in the world. China is forging its new era as we speak, and Shanghai is its furnace. 
-Originally published in our November 2012 issue-