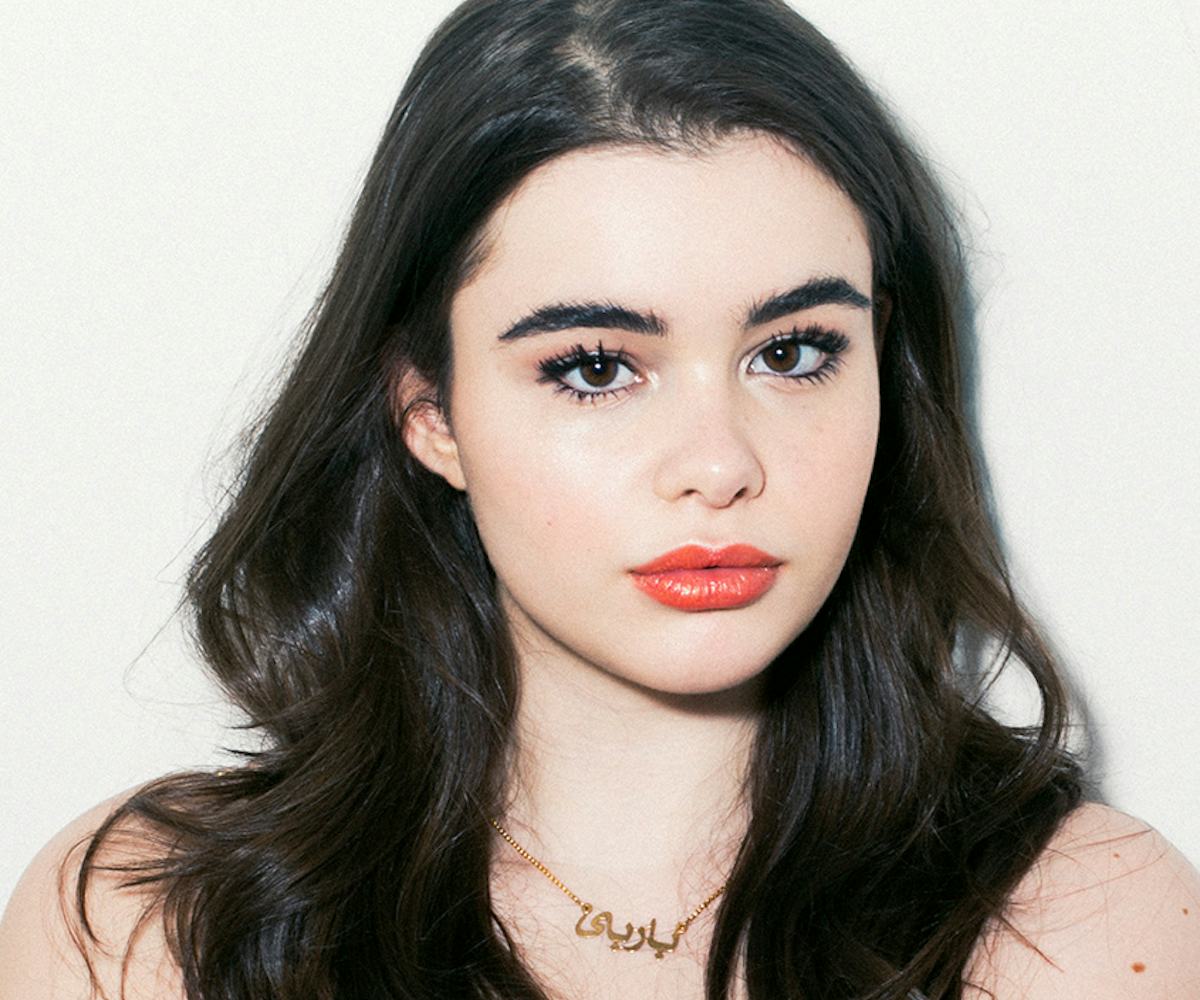 Photographed by Hannah Sider
I'm about to state a fact: Instagram is addicting. But regardless of all the hours the app has sucked away from our lives, without it we would've never discovered 18-year-old Wilhelmina Curve model Barbara Nox—also known by her handle @barbienox. We were first attracted to the model's selfies with sassy captions attached to them, her enviable and empowering body positivity, and funny Internet whatnots—but then we got a serious case of brow envy the second we spotted those amazing (and natural!) arches of hers. "I try not to touch my brows or change their shape—I let them be as wild as possible!" Nox tells us. "My ultimate brow icon is definitely Jennifer Connelly."
But for those with lackluster brows, don't fret: We have a product for you. Whether you prefer the old-school pencil, or new-school formulas like pomade or gel, the trick is to find the right shade and consistency for you—and don't go too overboard with it. Click through the gallery to find the right product for you—trust us, your brows will be on fleek in no time.
flower beauty, take a brow complete brow kit, $10, available at Walmart.
Pixi by Petra, brow powder palette shades of brows, $12, available at Target.
Rimmel London, brow this way lightweight brow gel in clear, $4, available at Walgreens.
Sonia Kashuk, twist up long wear brow pencil in haze, $8, available at Target.
Julep, don't leave your brows at home in warm brown, $24, available at Julep.
Tarte, colored clay tinted brow gel in medium brown, $21, available at Tarte Cosmetics.
Bobbi Brown, perfectly defined long-wear brow pencil in wheat, $42, available at Bobbi Brown Cosmetics.
Marc Jacobs Beauty, brow wow defining longwear pencil in dark brown, $25, available at Sephora.
Topshop, beauty brow palette in whatever, $18, available at Topshop.