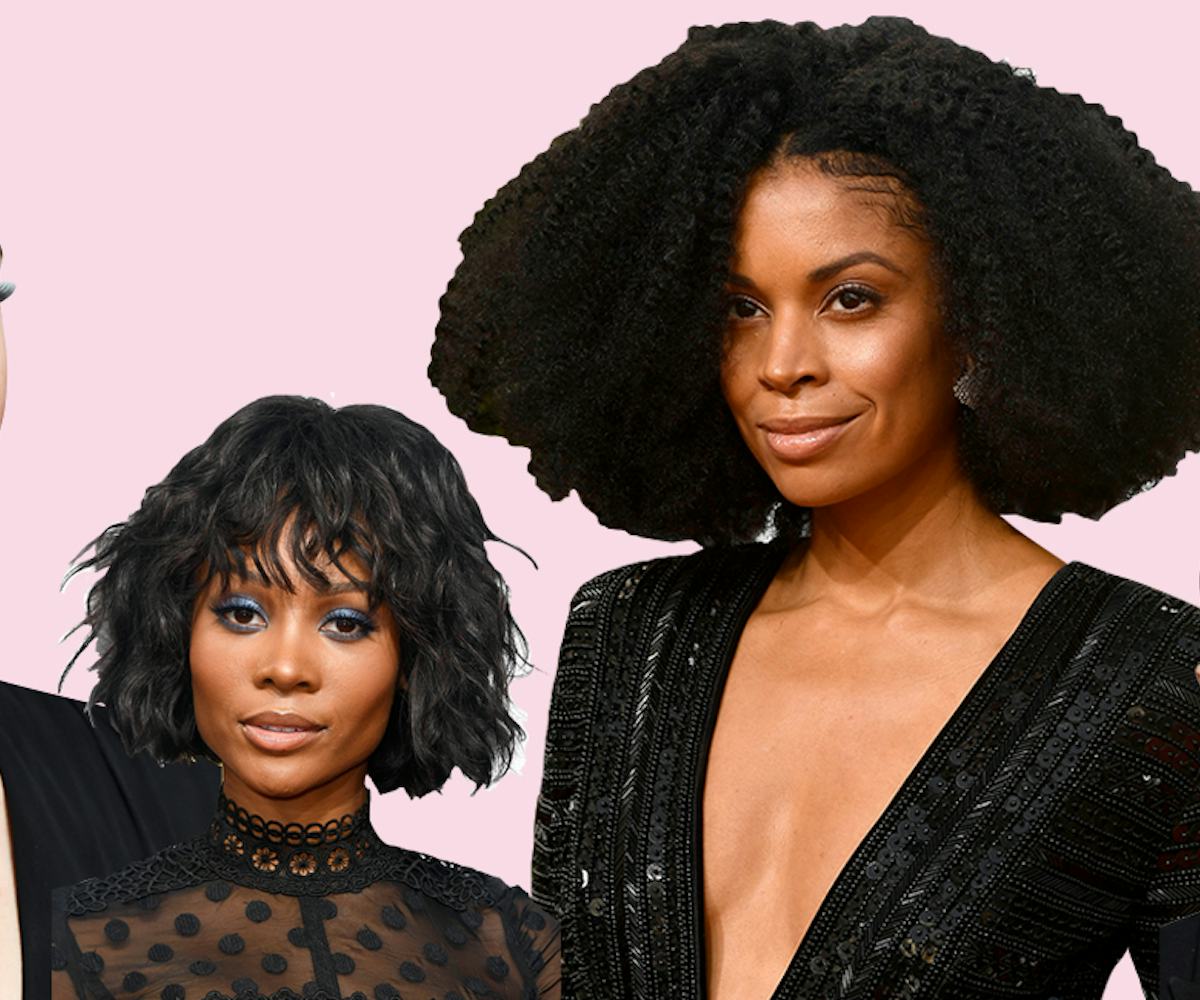 Photos via Getty Images
Our Favorite Beauty Looks From Tonight's Golden Globes
It was a truly elegant night
The very first awards show of 2018 has proved to be a powerful one, and it all started with the red carpet.
While it's been known that many attendees were planning to band together and wear black in support of gender equality and the #MeToo movement for the 75th Golden Globe Awards, the turnout was nothing short of amazing. Just about everyone opted to step out onto the carpet sans color. For an industry that's been plagued with incidents of sexual assault and harassment, the statement was an impactful one.
However, while the red carpet may have been a complete blackout, the beauty was nothing short of fierce. Sleek updos and slicked-down middle parts, flowing waves, and plenty of bold lips were seen tonight.
But the real beauty in it all was that the stars stayed true to themselves. The typical, overdone "glamazon" look was nowhere to be seen. Yes, there were plenty of statement-making looks, but nothing was forced. Everyone emulated a poised elegance tonight, fitting for a night that promised to be an impactful one.
Below, we rounded up some of our favorite looks of the evening. 
We love Millie Bobby Brown's softly winged lids, but this braided back ballet bun is everything. Take a closer look, here.
Queen Claire Foy was as fierce as ever, pairing sleek, slicked-back hair with arguably the boldest lip of the night.
Zuri Hall paired her cropped, tousled waves with a smoldering metallic blue eye.
Katherine Langford served us an out-of-this-world look by adorning her long, flowing waves with a celestial cluster of crystal-embellished hairpins.
Welp, Jamie Chung just single-handedly brought back the middle part.
Zoë Kravitz can do no wrong on the red carpet, and this gorgeous, yet understated, look proves it.
We're so here for natural brunette Emilia Clarke bringing her Daenerys blonde locks to the carpet.
Can we talk about how Tracee Ellis Ross' kohl-rimmed lids make her eyes totally pop?
Susan Kelechi let her curls do the talking on tonight's carpet.
Dove Cameron looked angelic with soft waves and a softer smoky eye. We have some lash envy over here.
We're pretty much obsessed with Samira Wiley's gathered, slightly messy updo.