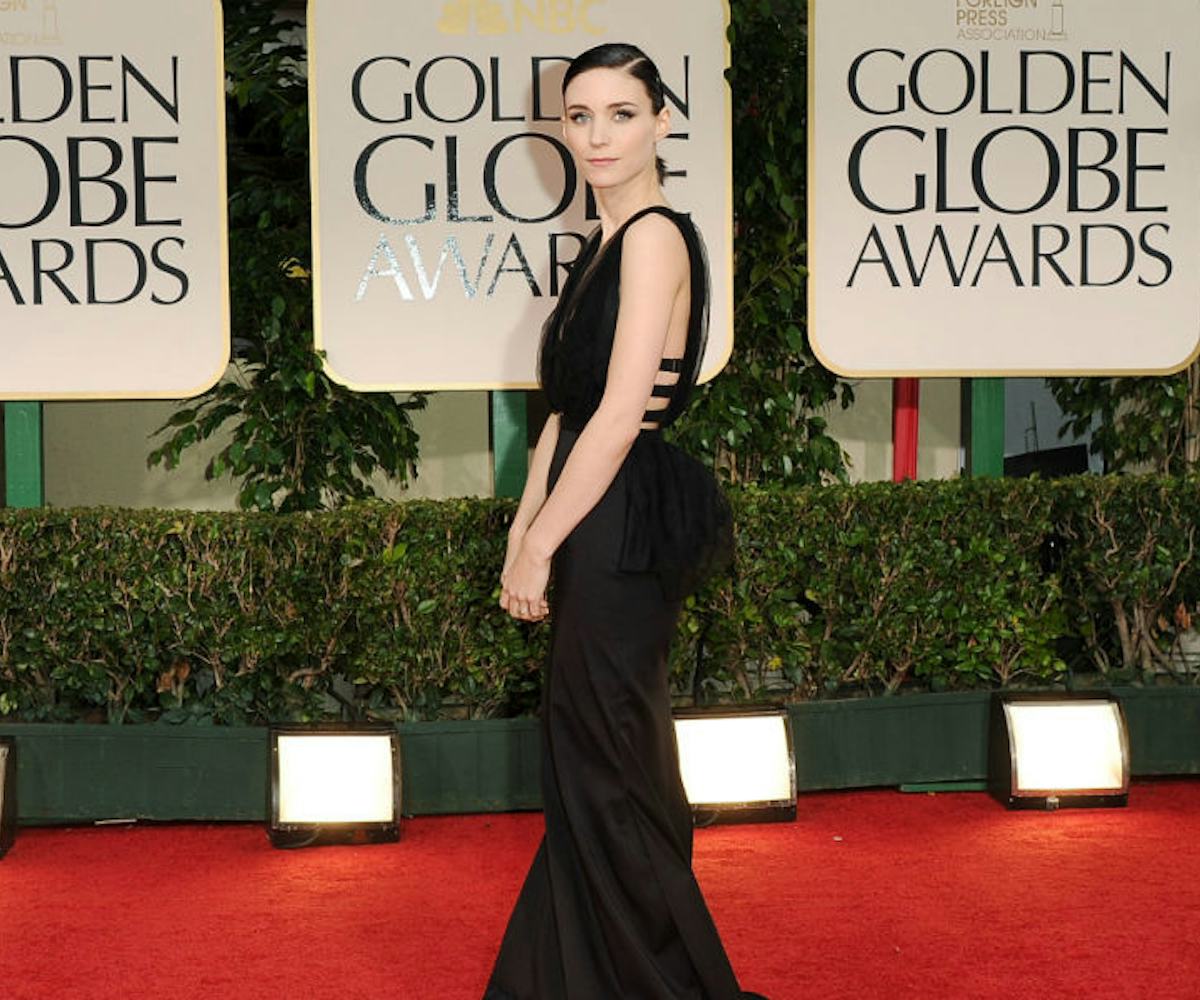 Photo by Jason Merritt/Getty Images.
Actresses Will Reportedly Wear Black To The Golden Globes In Protest
With so many men facing sexual misconduct allegations, it's a powerful statement
This year's Golden Globes are bound to be more powerful than others before it. Not only because the television and movie industries have been shaken up over the past couple of months by sexual harassment and assault allegations (causing the many affected to speak out), but, also, because the actresses attending are, reportedly, banding together in sartorial protest.
According to People, many female nominees and presenters plan to wear black to the ceremony to send a message about sexual harassment in Hollywood. No actresses have been named, but Jessica Chastain and Meryl Streep are amongst those nominated and have both been vocal about the reckoning currently happening in the industry. Rumor has it, the all-black move could also continue through the rest of awards season.
Hopefully, the resistance doesn't stop at the color of attire though and that others—male and female—take any opportunity they can get to voice their opinion on the matter. Wearing black will definitely make for more interesting red carpet conversation, but speaking out while on a stage in front of your colleagues (and millions of television viewers) is bound to be more impactful. Guess we'll have to wait until January 7, when the Golden Globes air, to see what happens when #AskHerMore and #MeToo collide.