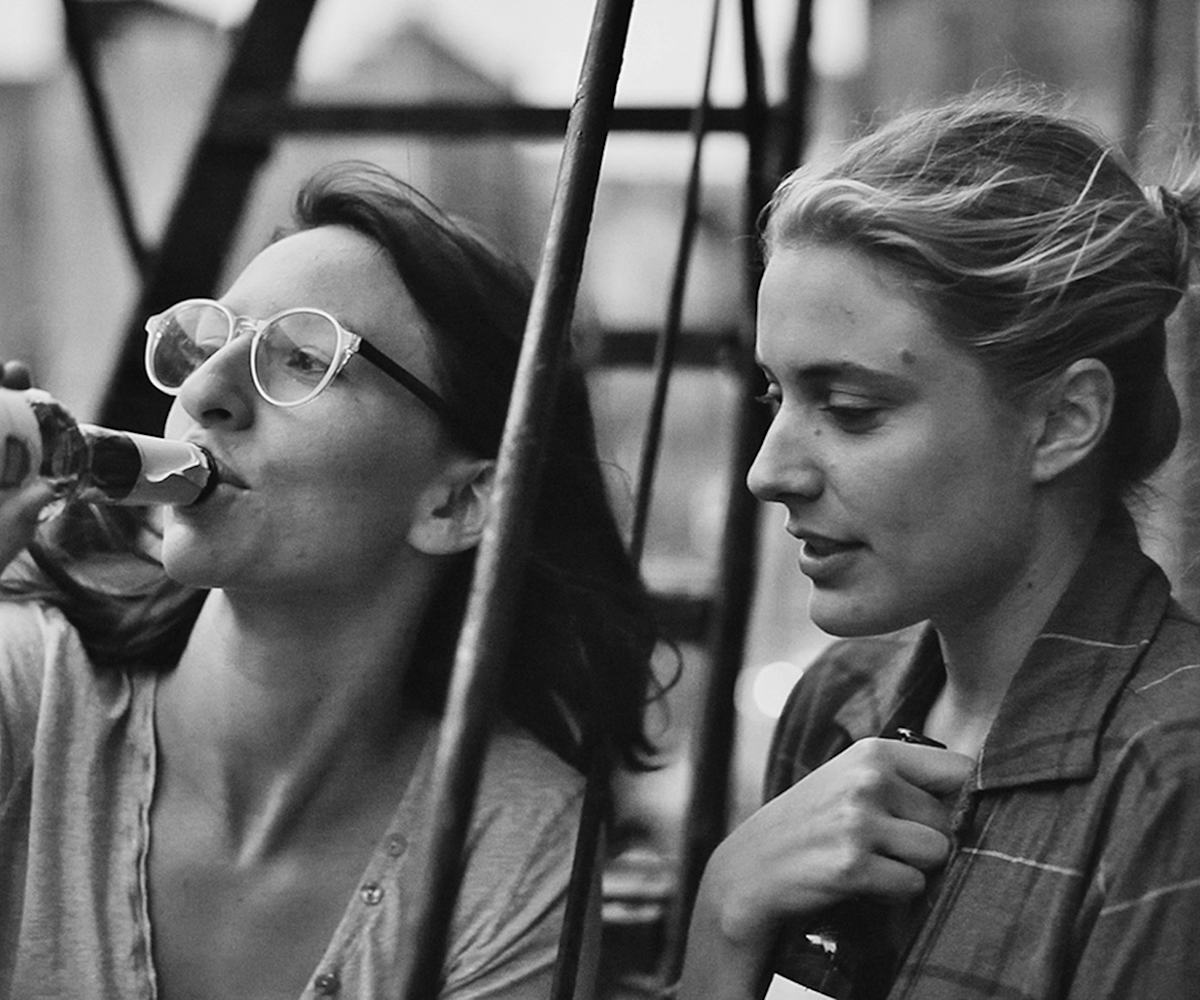 everything you need to know about the golden globes nominations
including lena, greta, and zooey—oh my!
The Oscars may have the glitz and glamour, but the Golden Globes ceremony is hands down the younger, cooler, more fun awards show.
Proof? Well, besides the fact that champagne flows freely and hosts like Tina Fey and Amy Poehler (who are back this year and next, woot) are actually funny and not boring, are the nominations themselves. The weird, the under-appreciated, and the under-35 set get way more love. And this year is no different. With the nominations announced today, we've gone through the list to give you a rundown of who's there, what got snubbed, and which nominee you should be rooting for. 
You can be young, cool, talented--and get an Golden Globe nomination.While we heart the other women in the Best Actress in a Musical or Comedy category (think Meryl Streep and Julia Louis-Dreyfus), we're cheering for Greta Gerwig, the smart and talented NYLON favorite who blew us away in Frances Ha (which she also wrote). Lena Dunham, Zooey Deschanel, and Hayden Panettiere also got much-deserved noms for their TV roles. (Related: The list of women in the Best Actress in a TV Series Comedy category is insane--think Deschanel, Dunham, Edie Falco, Julie Louis-Dreyfus, and Amy Poehler.)
But women working behind the camera got no love.
There is not a single woman nominated for either the Best Director or Best Screenplay award. Just saying....
Babe alert!Leonardo DiCaprio, Jared Leto (oh hai NYLON Guys cover star), Aaron Paul (oh hai former NYLON Guys cover star), Oscar Isaac, Michael Fassbender, Andy Samberg...there is some serious eye candy nominated this year in the Best Actor and Best Supporting Actor categories. Hello!We still can't figure out certain categories.Unlike the Oscars, the Golden Globes have a best picture category for both dramas and 'musical or comedy.' But we kind of get the feeling that they're just picking their 10 favorite films of the year and putting the slightly-less-serious ones in the latter. What makes American Hustle a comedy, rather than a drama? Is Nebraska supposed to be any funnier than Gravity? And though we cracked up throughout Inside Lllewyn Davis, we'd never consider it a musical or a comedy, but a drama.
Netflix is about to make our lives better/worse.All the usuals got nominated--Breaking Bad, Downton Abbey, Modern Family, The Big Bang Theory--but so did House of Cards and Orange is the New Black. Which part of us hopes means that there will be even more great programming coming from them in the future (and the other part fears this, since it means we'll have even more excuses for all-night binge watching sessions).
Also, our fave shows got some love too.
Girls got nominated! So did Parks and Recreation! And New Girl! Three cheers for funny shows written by smart women about funny/crazy/cool/weird women! Related: The big shocker is that Mad Men did not get nominated.
OMG is Adam Driver gonna sing at the show?!
We thought that the song "Please Mr. Kennedy" from Inside Llewyn Davis was kind of funny...and then it got nominated for Best Original Song. We're normally opposed to all of the musical performances during award shows, but we'll make an exception for this one because--hello!--have you seen the video?!
See the full list of nominees here.