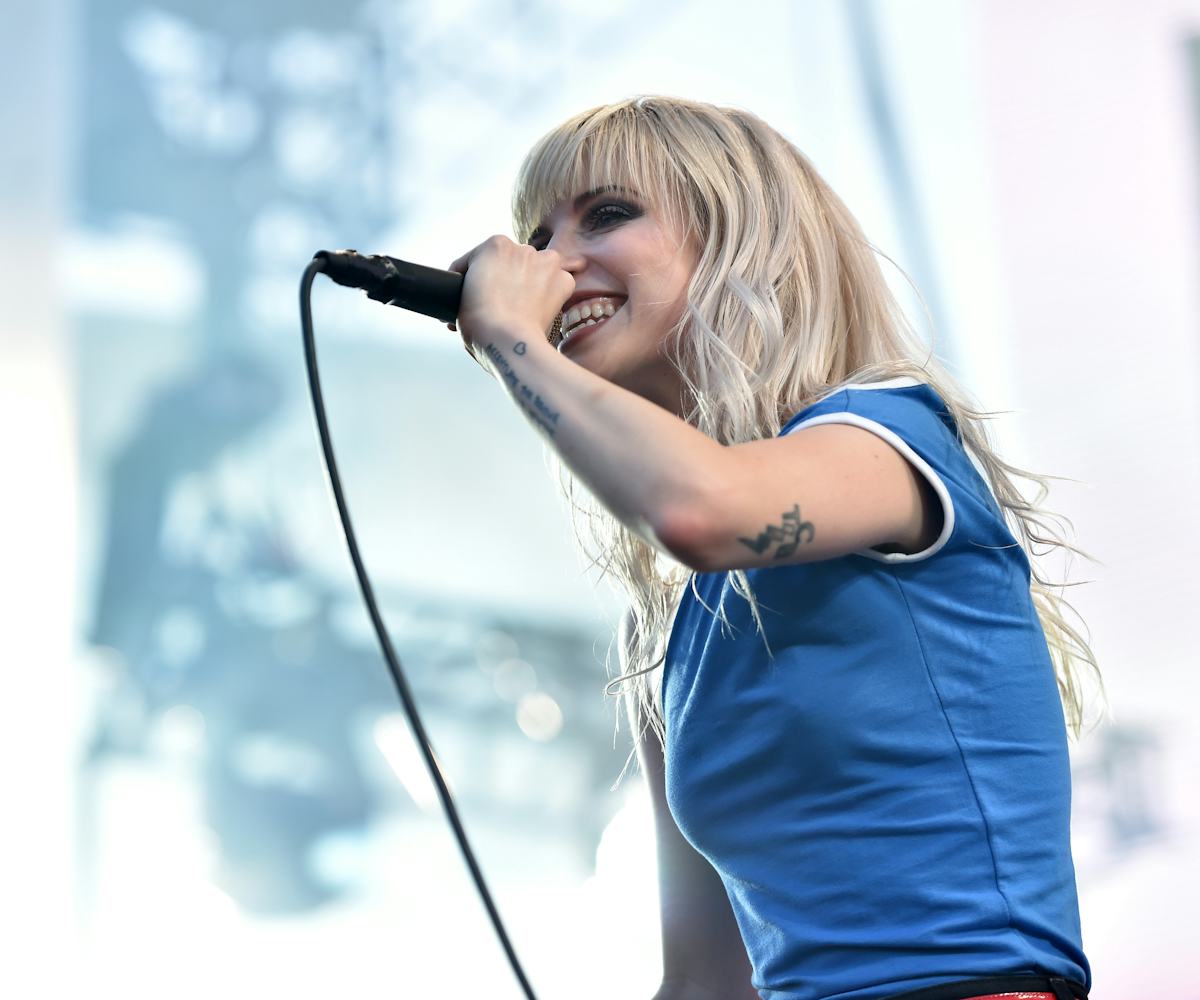 Photo by Alberto E. Rodriguez/Getty Images for CBS Radio Inc.
Hayley Williams' Hair Dye Brand Is Coming To Sephora
Hayley Williams, who is equally famous for her constant hair evolutions as she is for her astounding vocal range, launched a line of cruelty-free hair dye a couple of years ago. GoodDyeYoung has a wide range of bright shades—and starting tomorrow, they'll all be available at Sephora.
Included in the offering are two favorites from the brand: the Poser Paste and Semi-Permanent Hair Color. Poser Paste is a "hair makeup" that comes in eight colors, washes out after a day or two with shampoo, and doesn't make your hair look stiff (bless). The Semi-Permanent Hair Color is just that—a range of ultra-pigmented shades that last a few weeks. The brand also stocks lighteners and all the tools you need when making a hair color switch, like gloves and mixing bowls. While the products are not in brick-and-mortar stores just yet, we hope that this brand partnership leads to the line being on IRL shelves.
Williams shared the news via Twitter on Friday, adding, "Listen, i know im emotional every day but I AM EMOTIONAL today."
Shop GoodDyeYoung products on the brand's website now and at Sephora starting tomorrow.