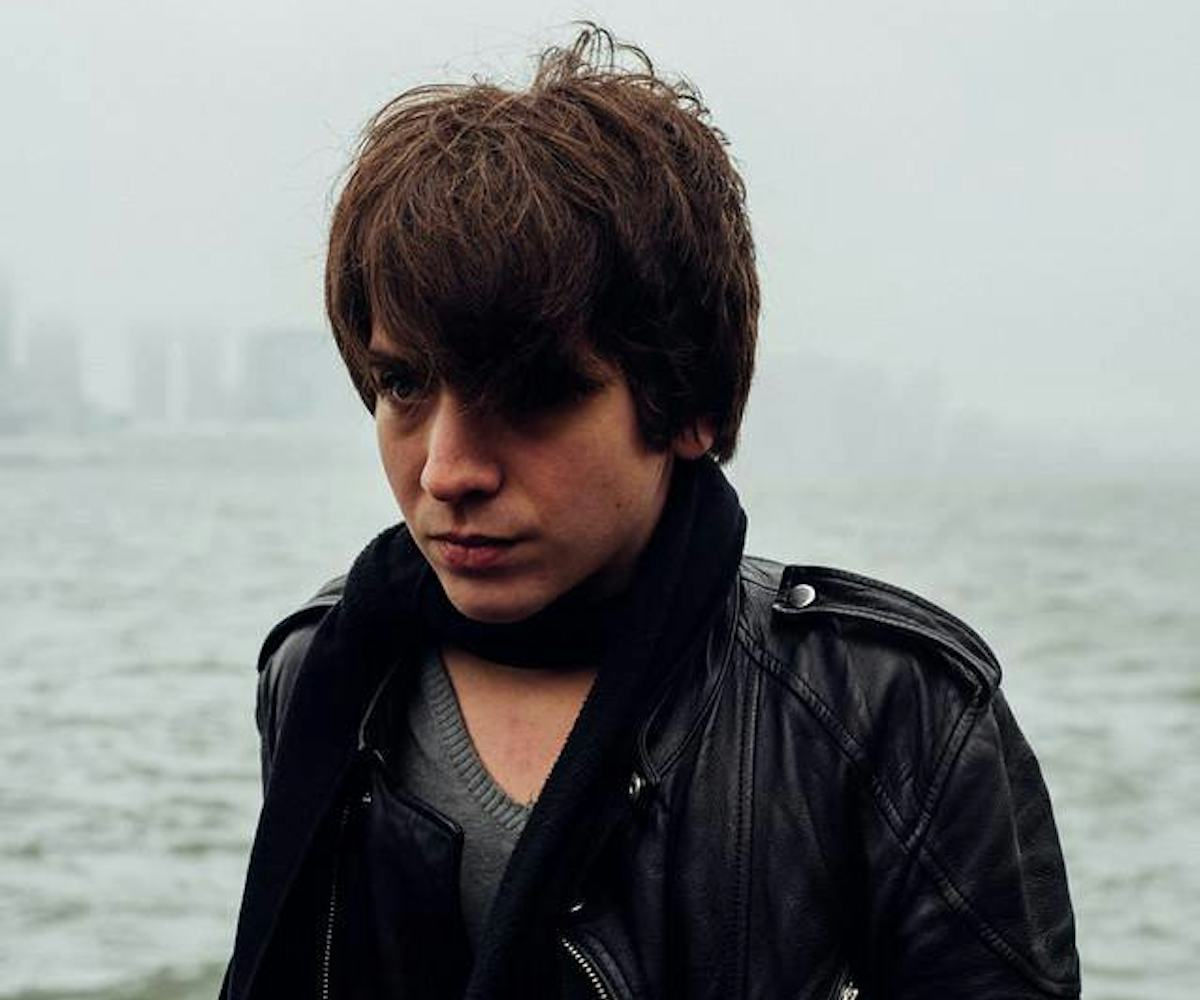 Photo courtesy of Goodman
Goodman's Ode To The "Modern Girl" Will Rock Your World
Channel that "misdirected rage and sexual anxiety"
Taking inspiration from all the weirdos that surround him, New York-based musician Goodman has put the manic pixie dream girl to rest with a new fantasy in the form of "Modern Girl." Premiering right here on NYLON, the track evokes the psychological drama that can accompany some relationships. "Modern Girl" was originally written back in 2009 and is based on a discussion between Goodman and a "passing acquaintance," who was venting about relationship woes.
"Later that night, while reflecting on our conversation, the phrase 'misdirected rage and sexual anxiety' entered my head," he says. He further revealed:
I originally envisioned the song as a punky, up-tempo affair, but my drummer at the time suggested that I slow it down and, in his words, "make it a world." I took that advice to heart, not only with "Modern Girl," but with every song thereafter. My drummer died a few months later. Really wish he were around to hear this; he'd probably have more notes for me.
Goodman's music is heavily influenced by '60s Britpop but has a modern twist that clearly comes from his East Coast roots. His sound is soft yet encapsulating with the viscerally felt yet "impotent, anguished self-awareness" of the sad boy movement. As expected, his songs go hard on emotionally depressing messages, but there's a level of eloquence that shines through as he shreds away. 
Goodman's forthcoming album, The Vicissitudes, is expected for release on February 2 via Invertebrate Music. Channel your inner modern girl and stream the tune, below.