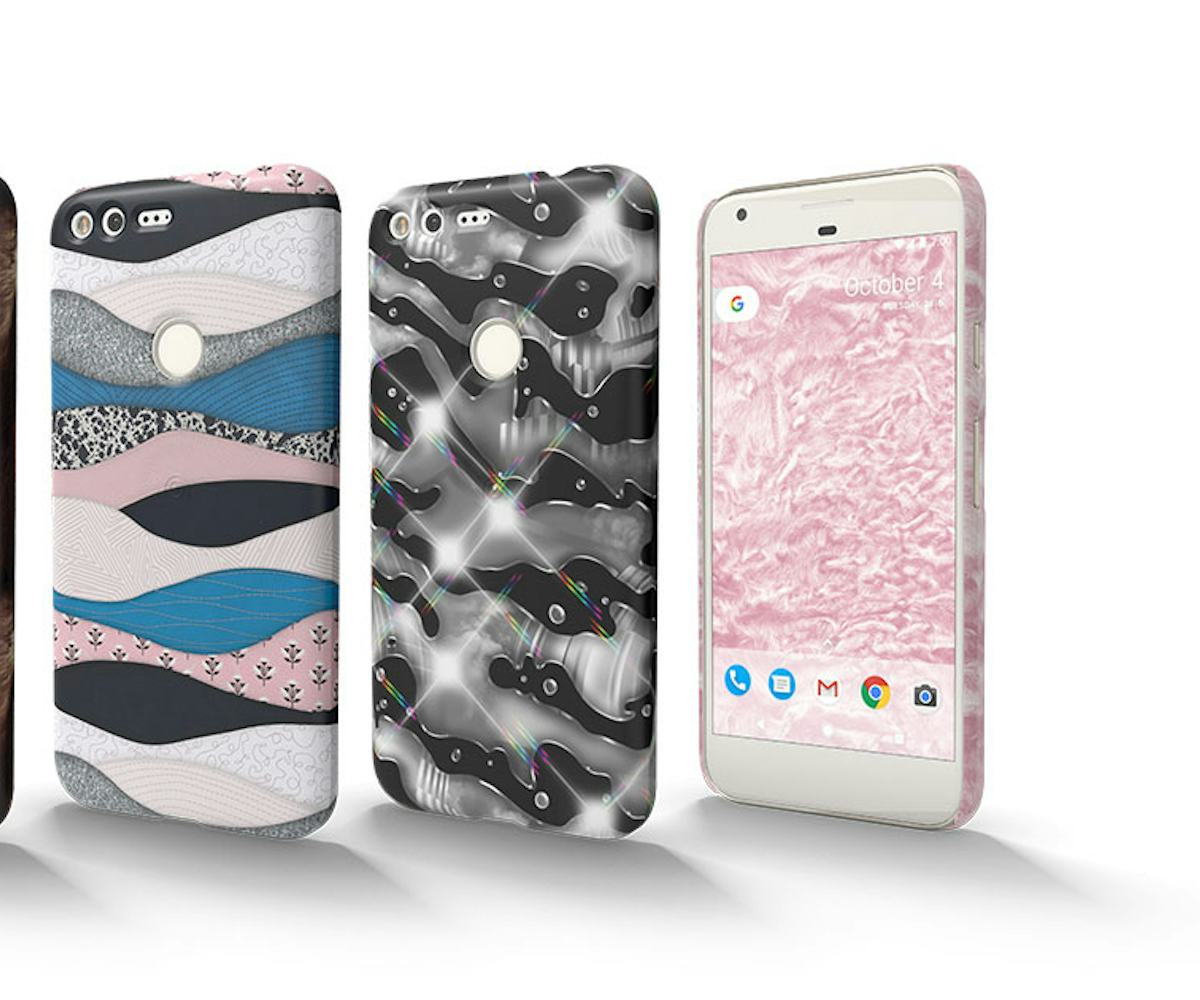 Photo Courtesy of Opening Ceremony.
Google Teamed Up With Opening Ceremony For A High-Tech Phone Case
There's no better way to kick off the new year than with a brand spankin' new phone case. Lucky for you, Google is already on it. The tech company has tapped Opening Ceremony designers, Carol Lim and Humberto Leon, to bring users a range of "live" smartphone cases that allow you to communicate directly with your mobile device. 
Lim and Leon selected custom print designs from their archive for the five cases. Styles include a realistic fur print, an equally fuzzy pink version, a colorful mix of dotted lines, flowers, and swirls, and a futuristic silver-and-black design. Lim touched on the inspiration behind the last creation, titled "Liquid Cities," in a statement: "This holographic design was meant to capture a moment in the not-so-distant future," she says. "Ultra-modern cityscapes and gritty urban surfaces as they're reflected in pools of water." 
This isn't Opening Ceremony's first foray in digital, either. Lim and Leon also teamed up with Intel back in 2014 to come out with wearable tech bracelets—like Apple watches, but more fashionable. 
The cases will do more than just sit pretty on your phones too. Each one uses NFC (the chip that allows you to send data between two devices) and the design your phone dons will also be available for you to use as a screensaver keepsake. Artists Jeff Koons and designer Jeremy Scott have created cases in the past, and their designs will also be available as interchangeable wallpapers. 
iPhone users might as well stop reading here, though, seeing as the cases are only compatible with Pixel, Pixel XL, Nexus 5X, and Nexus 6P owners. No time like the present to make that smartphone switch. 
The cases will be available for purchase at the Google Store for $40.