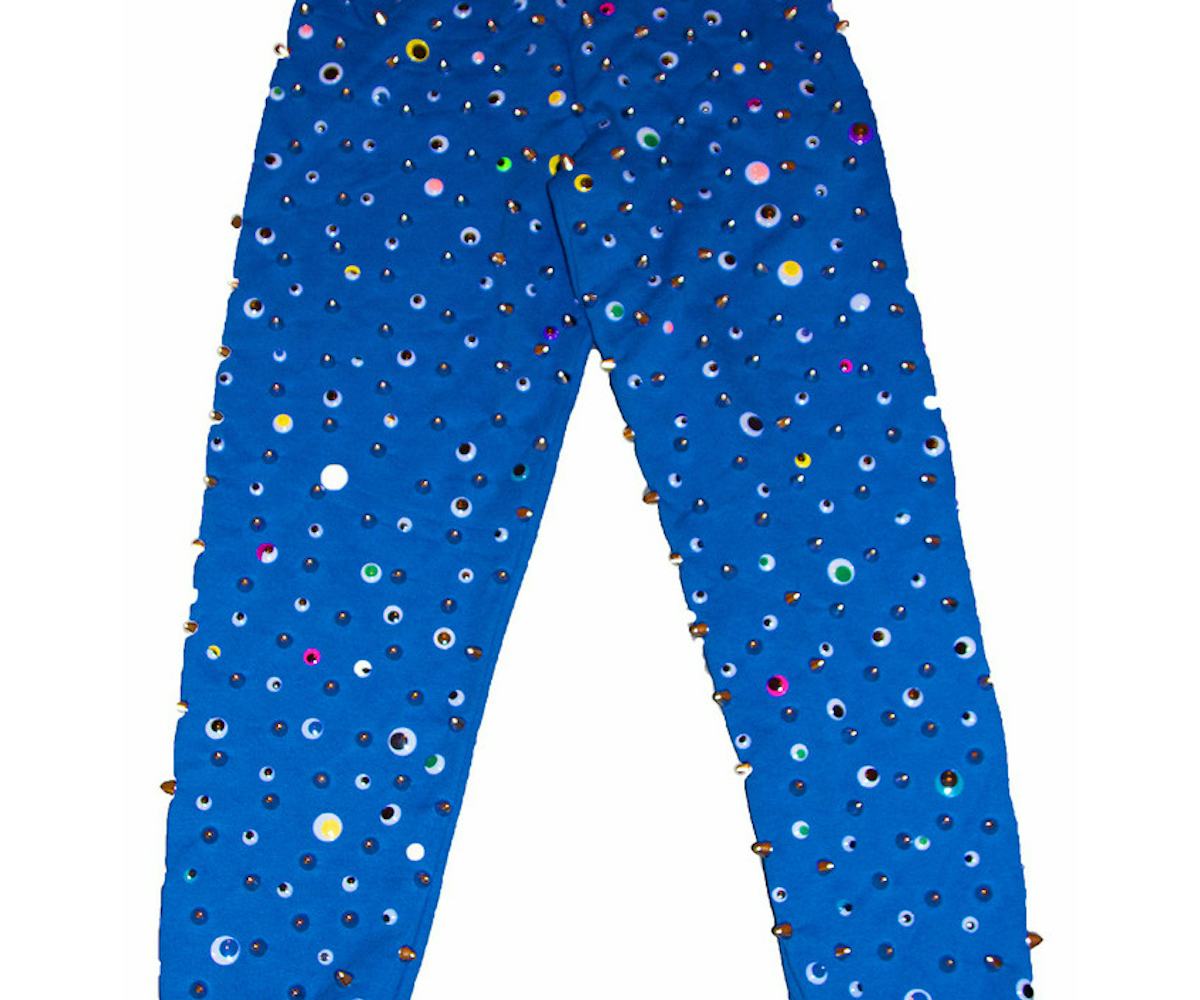 editor's pick: eye spy
go on, get weird with your sweatpants.
We've been having a bit of a moment with sweatpants lately--first we found party-appropriate options, then some cozy numbers that were also really cute.
But kooky? We hadn't found a good option for that...until now. Meet Studmuffin NYC's Monster Eye Sweats, a pair of cobalt blues covered in--yes, that's right--googly eyes. They're not quite work-appropriate, but you definitely will want to wear them somewhere other then your couch.
And as long as the temperature hovers under 30 degrees, I think it's safe to say that you won't have to worry about seeing someone else with this pair on. Get a pair here.