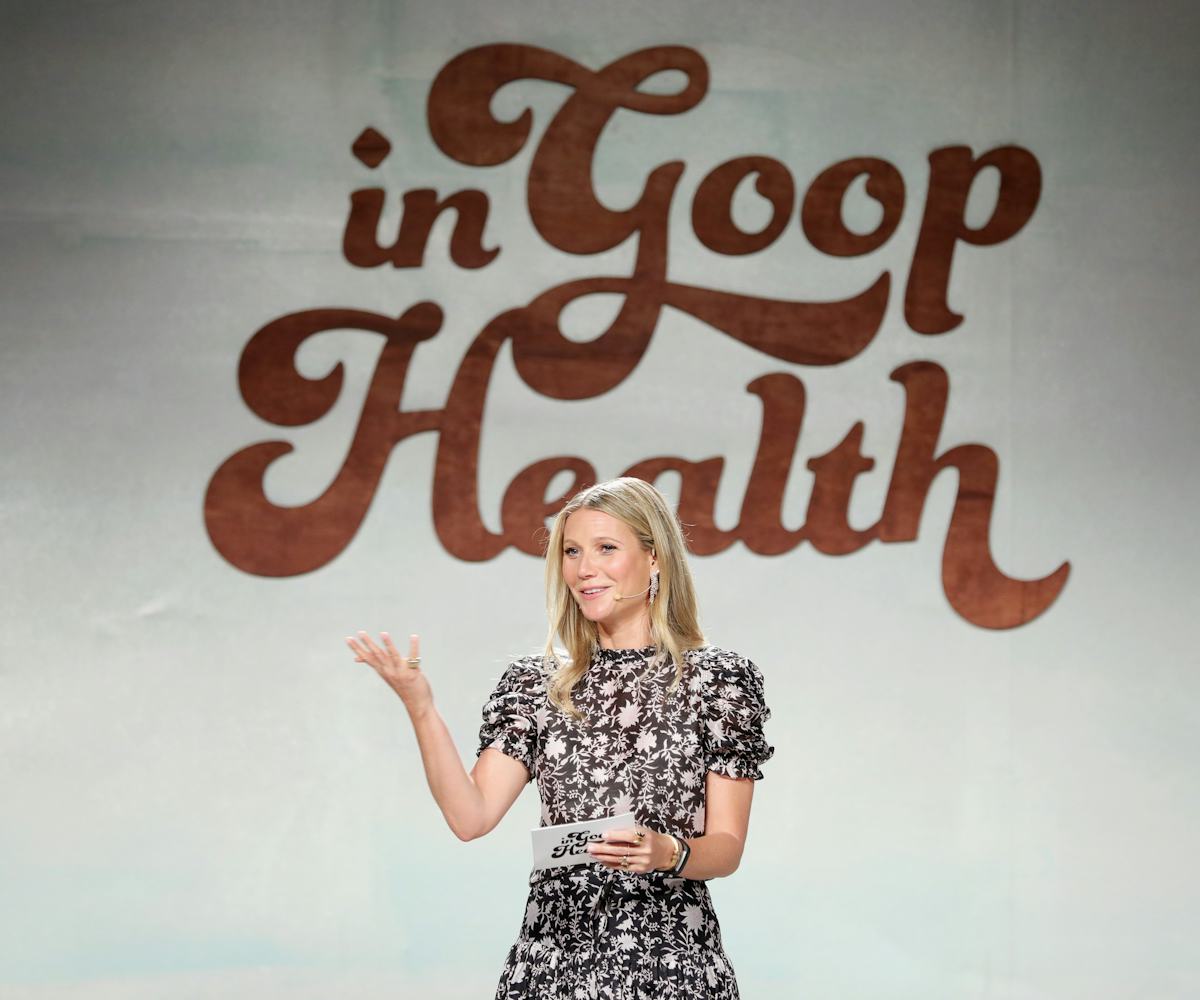 Photo by Neilson Barnard/Getty Images for goop
Goop Wants To Prove That Jade Eggs Are Good For The Vagina Once And For All
It's turning to science to support its outrageous product claims
Gwyneth Paltrow's wellness company has finally decided to look into the science behind the products it sells. After years of scrutiny, Goop is hiring a team of experts to prove its often-far-reaching claims. Yes, the brand that claimed a jade vaginal egg would prevent uterine prolapse will now try to back the controversial product up with research.
According to a report by Business of Fashion, Goop "has hired a team of scientists to vet the claims made about products sold on its website and in its editorial content." The company is aiming to provide customers with "full transparency" when it comes to its products' ingredients and benefits, starting with its own in-house line. It hopes to have this information readily available to customers in the next six to 12 months, as stated by nutritional scientist Dr. Susan Beck, who joined the Goop team as senior vice president for science and research two months ago. 
The new research team is setting standards for "disclosing ingredients in the company's own products, such as dietary supplements." Business of Fashion says that Goop's ingestible wellness products will be subject to more rigorous testing and that the company will extend their guidelines to products from third-party brands. Each product will be tested for "heavy metals, allergens, microbials, and pesticides." New products which have not been properly tested are being placed on hold until they have the proper research documentation. 
Business of Fashion reports that, while no products have been taken down from Goop's e-commerce site, the wording of some item descriptions has been tweaked. While being vetted, product descriptions could be further edited to make the claims more fact-based. Dr. Beck says that if a product cannot provide proof for its claims, Goop will help provide adequate testing or drop the product altogether. 
The brand was called out for false advertising in 2017 that, among others, claimed that its essential oils "help tremendously with chronic issues from anxiety and depression to migraines" and that Edition 02 of the brand's perfume contains "ingredients that improve memory, treat colds and work as antibiotics."