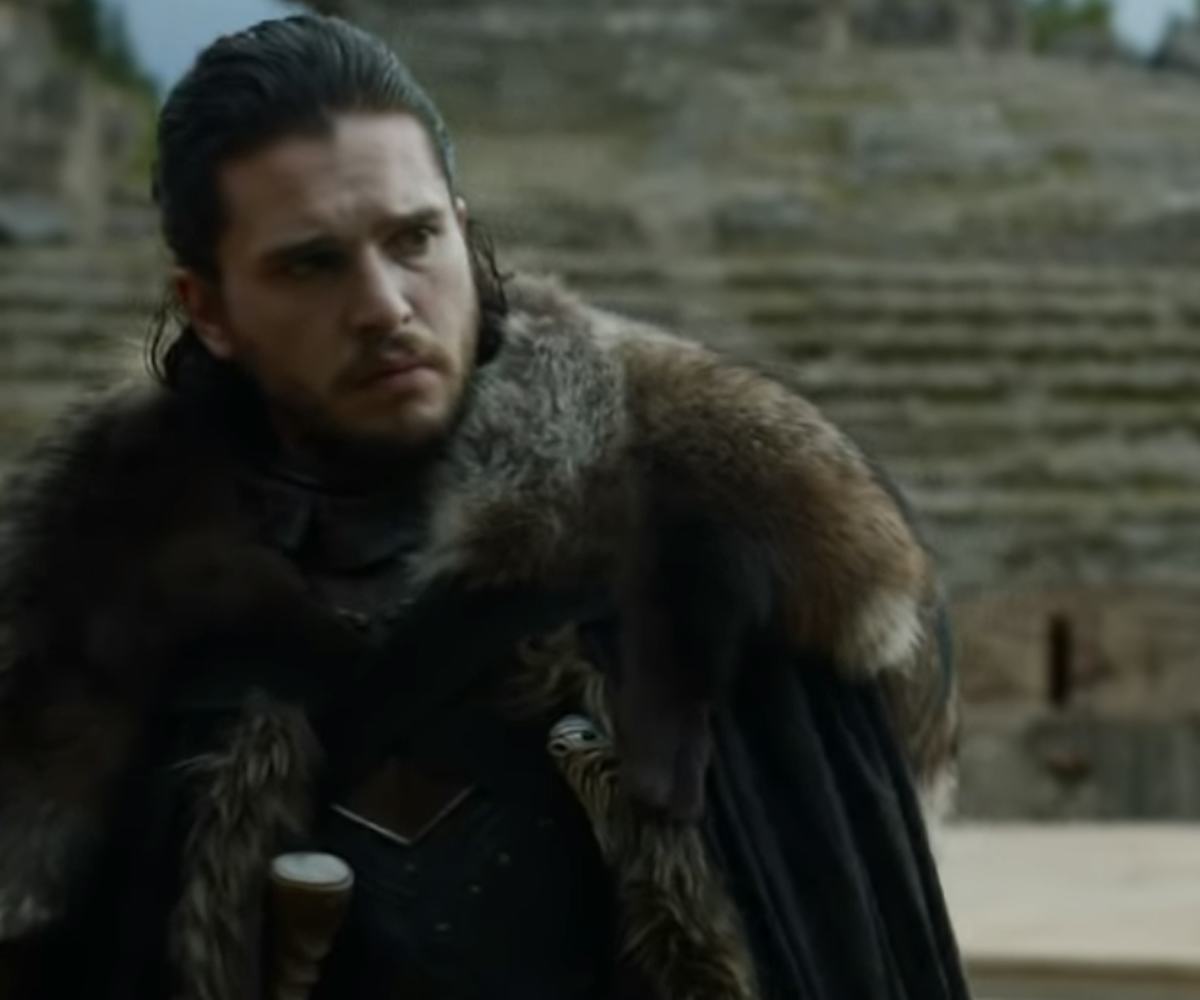 Screenshot Via YouTube.
The First Look At The Final Season 'Game Of Thrones' Is Here
And it looks tense as hell
Our first glimpse of Game of Thrones' final season is here.
During the finale of Sharp Objects last night, HBO aired a short compilation filled with teasers from its upcoming 2019 slate. And amongst a barrage of clips from the likes of True Detective and Big Little Lies was a (very brief) first look at the forthcoming season of Game of Thrones. 
Admittedly, most of the Game of Thrones footage that is present in HBO's video is from Season 7. However, as noted by Entertainment Weekly, the compilation does give us a tiny scrap of new footage. Namely, a moment in which see Kit Harington's Jon Snow embracing Sophie Turner's Sansa Stark back at Winterfell. 
And though it is a super-short moment, fans are already bursting with excitement.
"hbo really did just gave us a tiny clip of a scene in game of thrones season 8," one fan wrote on Twitter. "SUCH A TEASE but honestly thank you."
Watch it for yourself, below.