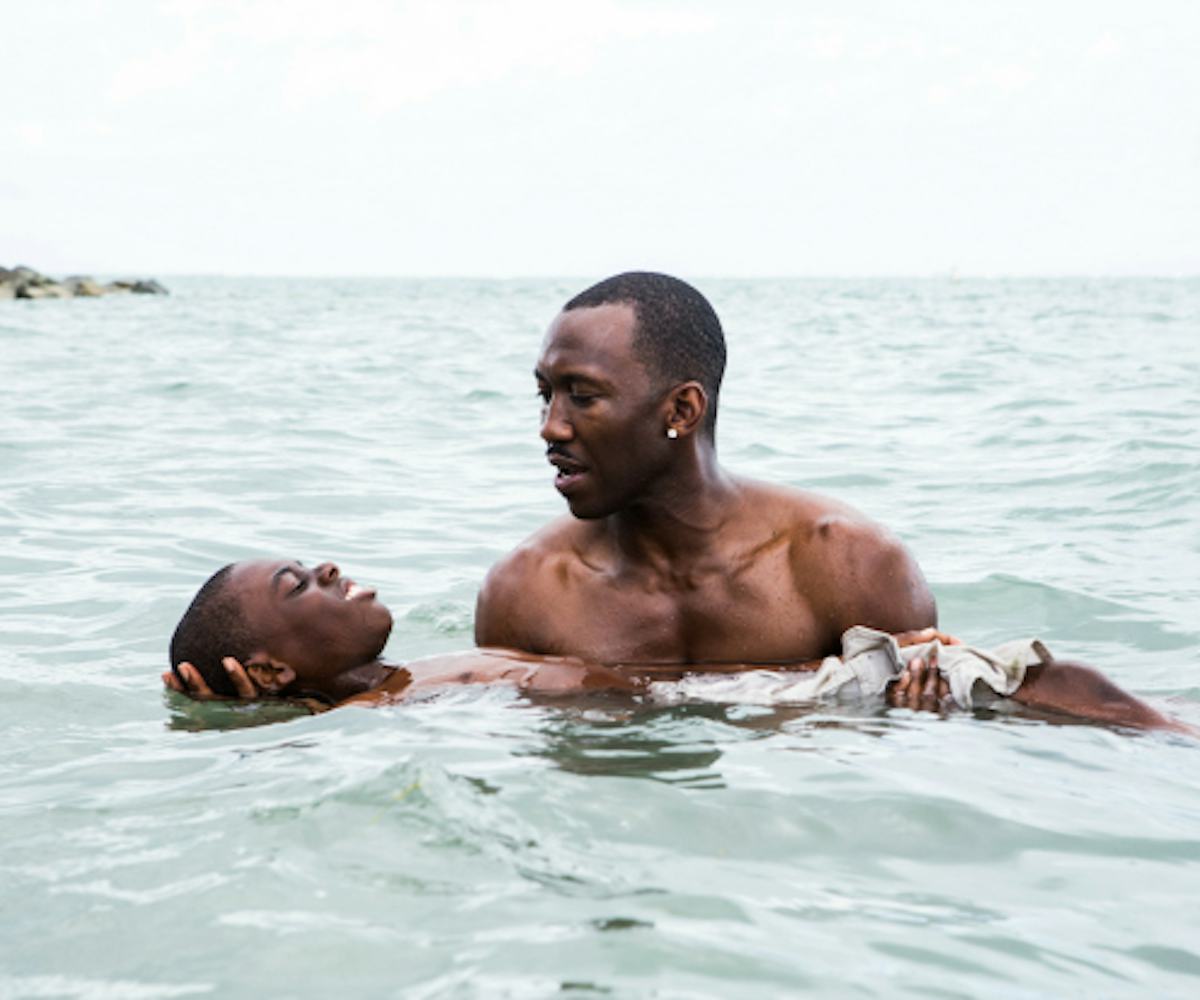 Photo courtesy of A24
'Moonlight' Won Big At The Gotham Awards—Are The Oscars Next?
Things just got interesting
The Oscar race came into focus Monday after Moonlight swept the Gotham Awards in New York. Barry Jenkins' staggering drama about the coming of age of a gay black man in America earned Best Feature, Best Screenplay, and the coveted Audience Award. Jenkins also took home the prize for Best Director. 
While Monday's results certainly give Moonlight a whole lot of momentum heading into awards season, they should also be taken with a grain of salt. Yes, the last two winners of the Gotham's top prize—Birdman and Spotlight—went on to win Best Picture at the Academy Awards. 
But this year's Gothams were missing the consensus frontrunner for Oscar's top prize. Damien Chazelle's luminous throwback musical, La La Land, was noticeably absent on Monday, probably because the small group of New York critics who pick the nominees didn't think the studio-financed film was "independent" enough for their awards ceremony. 
Still, there's no doubt that Moonlight announced itself as a force to be reckoned with. Other contenders making a statement last night were Casey Affleck, who took home Best Actor for his towering performance in Manchester by the Sea, and Isabelle Huppert, who won Best Actress for Elle, shocking everyone who thought this was Natalie Portman's award to lose. 
"I'm breathless. I'm speechless," Huppert told the stunned but elated room. "I didn't expect that to happen, I promise. They told me it's an American award: 'You're French, and you'll never get it.'" The race for Best Actress just got a whole lot more interesting. 
Read the full list of Gotham winners below.
BEST FEATUREMoonlight
BEST ACTOR
Casey Affleck, Manchester by the Sea
BEST ACTRESS
Isabelle Huppert, Elle
SPECIAL GOTHAM JURY AWARD
Cast of Moonlight
BEST DOCUMENTARY
O.J.: Made in America
BINGHAM RAY BREAKTHROUGH DIRECTOR AWARD
Trey Edward Shults, Krisha
BREAKTHROUGH ACTOR
Anya Taylor-Joy, The Witch
BEST SCREENPLAY
Moonlight, story by Tarell Alvin McCraney; screenplay by Barry Jenkins
BREAKTHROUGH SERIES – LONGFORM
Crazy Ex-Girlfriend
BREAKTHROUGH SERIES – SHORTFORM
Her Story