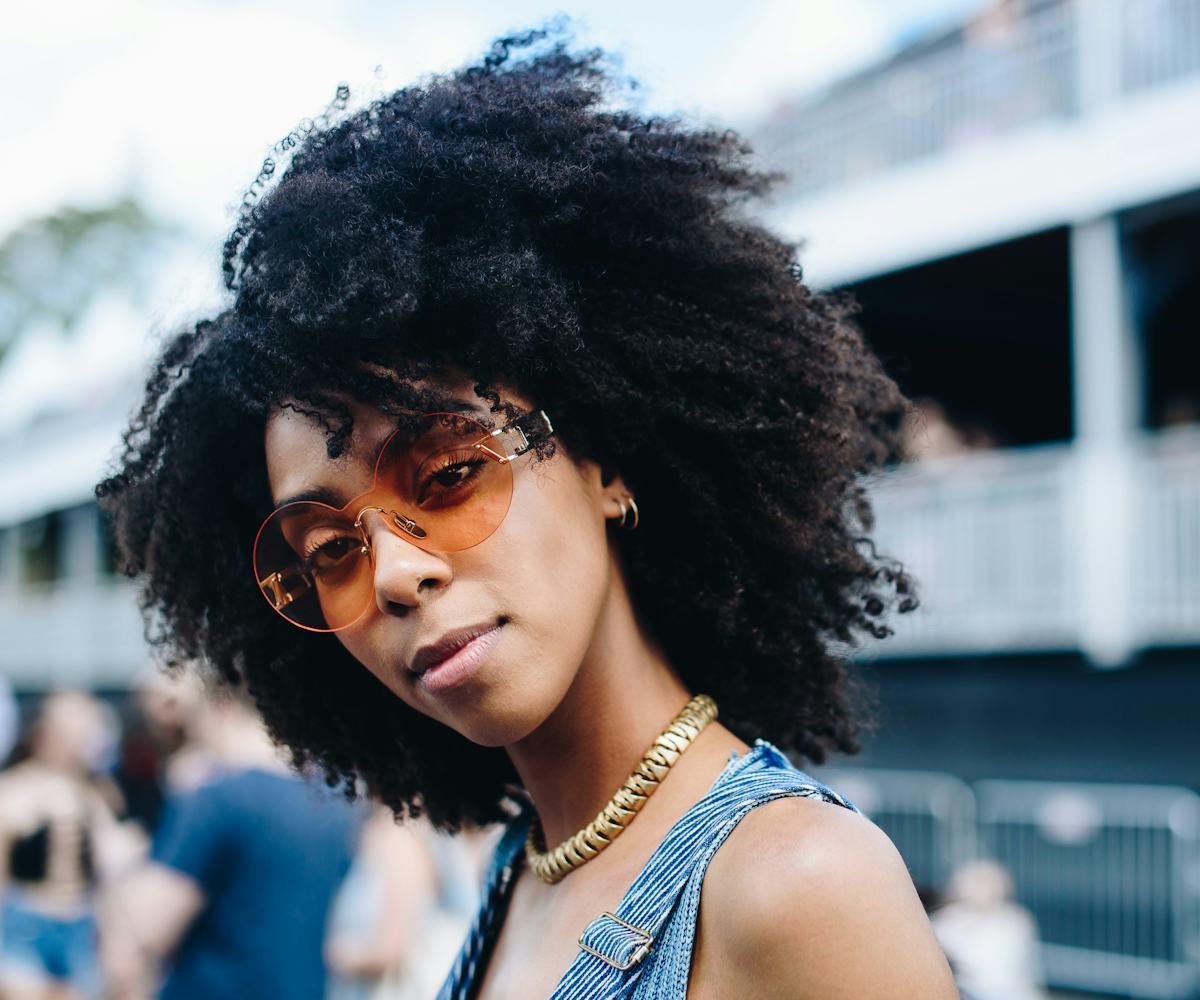 Photo by Nina Westervelt
36 Photos That Prove Gov Ball Is A Hub Of NYC Cool
Concrete jungle where sartorial street style dreams are made of
New York City is where anything goes. This lends itself to a playful sartorial energy that vibrates down its avenues and carries over to big events, like the annual Governors Ball on Randall's Island. This year, Gov Ball brought out characters from all over the map. Some went glam, while others went full punk. Even those who kept it simple in all black added that extra bit of New York flair with tattoos, super-saturated hair color, and more. There's always a bit of an intimidating edge to New York style, but that level of cool is also totally aspirational. In this city, it's all about attitude, and the following street style stars have it in spades. How very cool.
Yellow aviators are, apparently, the accessory of the summer.
Never not watching.
Patchwork play and a choker worn as a garter? Okay!
Look up "cool" in the dictionary, and this is the photo you'll find next to it.
No top? No problem.
Oh yes, those are brogue Timberlands.
A true vision in red.
Sparkles are never a bad idea.
NYLON's web editor Taylor Bryant serving up gingham.
The closest to Channing Tatum NYLON's senior staff writer Hayden Manders will probably ever get.
Sick silk, girl.
Talk about a good frame of mind.
Patches on your flatforms? Yes. All of the yes.
Shelling out the big bucks! Get it??
Issa hair flip!
Emily the Strange, is that you?
Pink eyebrows are very punk of you.
DIY studded-and-patched denim vests are even more punk.
Life in plastic is truly fantastic!
That iPhone case can't smize, but Nasty Gal's Spencer Niemetz can.
Pink, pierced, and perfect.
We'll take one of Casey Yalater's jumpers in all of the colors, please.
Oversized plaid is rad.
A feather moment!
Another feather moment!
Very spacey.
It was (almost) all yellow.
That's the motto!
Home run hip.
Tattoos, piercings, and pink hair are always the best accessories.
We found our new everyday uniform.
Bandana stories.
Backpack pride!
Dua Lipa, everyone.
Another one, because shoes and pedi.
Lo Moon's Crisanta Baker's winged liner is perfection.