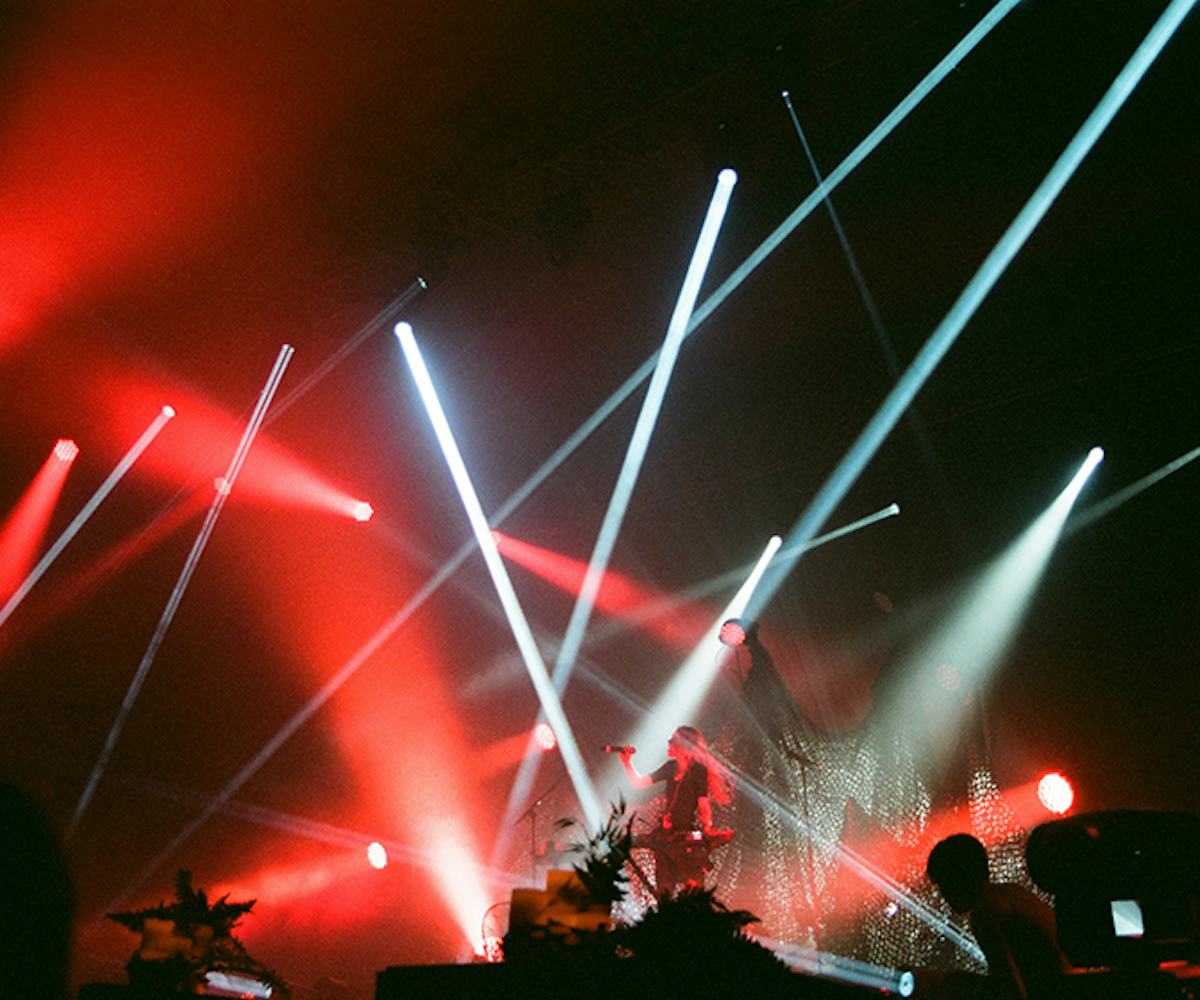 photo by steff yotka
the 10 best things at governors ball
nylon editors pick their favorite moments from the festival.
It's been 24 hours since the end of Governors Ball, so we've had some time to rehydrate, get the mud out of our sandals, and change out of our festival frocks back into our weekday clothes. But that doesn't mean we forgot about the awesomeness that went down over the weekend on Randall's Island. 
A bunch of NYLON editors traveled to the festival by ferry (provided by our buds at Gap), train, and on foot to take in OutKast, Jenny Lewis, James Blake, Grimes, Chance the Rapper, The Strokes, and more. So what do we have to say about the three-day music, art, food, and cocktail extravaganza?! Find out in the slideshow. 
JENNY LEWIS
Wearing the same airbrushed, double-breasted Rodarte suit that makes an appearance on the cover of her upcoming album, The Voyager, Jenny Lewis performed with the swagger of an artist who's hit her stride -- in the most endearing way possible, of course. New songs like "Head Under Water" and "She's Not Me" had the adoring crowd bobbing and swaying with as much intensity as time-tested Rilo Kiley hits like "Silver Lining." MELISSA GIANNINI
PHOENIX
If anyone knows how to turn a crowd into a dance party, it's Phoenix. The Frenchies busted into their mega-hit "Lisztomania" early in the set, but kept the people dancing well into sunset. STEFF YOTKA
JULIAN CASABLANCAS AND THE VOIDZ
The set ranged from metal to post-punk to Daft Punk songs ("Instant Crush" featuring Casablancas off Random Access Memories) and proved that there's more to The Strokes frontman than just radio hits. SY
JAMES BLAKE
There is no end to my admiration of James Blake. He performed all his hits, opening with "I Never Learnt to Share," forgot the words to "Limit To Your Love" in the most adorable way, covered Bill Withers' "Hope She'll Be Happier," and ended his dusk-timed set with "Measurements." It was a truly awesome experience. SY
THE STROKES
How can you not like The Strokes? Seeing them was like a flashback to being a teenager, which made their set all the more awesome. SY
EARL SWEATSHIRT
He wore a matching bucket hat and shorts, called Tyler the Creator up to the stage, and got the crowd mega-involved in his set.
GRIMES
Grimes has all the stage presence and star power of Beyonce, packaged up in the body of a nymph. She dances wildly, sings beautifully, and and compose a dance beat like no other. Her set was highlighted by the appearance of the dudes from her "Oblivion" video, now dressed as mimes (ahem, Grimes' Mimes), three new songs including one written with Blood Diamond for Rihanna, and her jetting back onto the stage to perform "Genesis." SY
THE GAP FERRY
Normal transportation to the festival was great, but a 30 minutes booze cruise with music, games, and friends was way better. The Gap-sponsored ferry had all that, plus beer coozies and bandanas--festival essentials. SY
THE VIEW
The palm trees at Coachella might be nice, but nothing beats a view of the NYC skyline at sunset. SY
THE DON JULIO MARGARITAS
Big thanks to Gap for our VIP passes that entitled us to free Don Julio cocktails. Were they delicious? Yes. Did we maybe have too many? Yes. Do we regret it? No way. SY