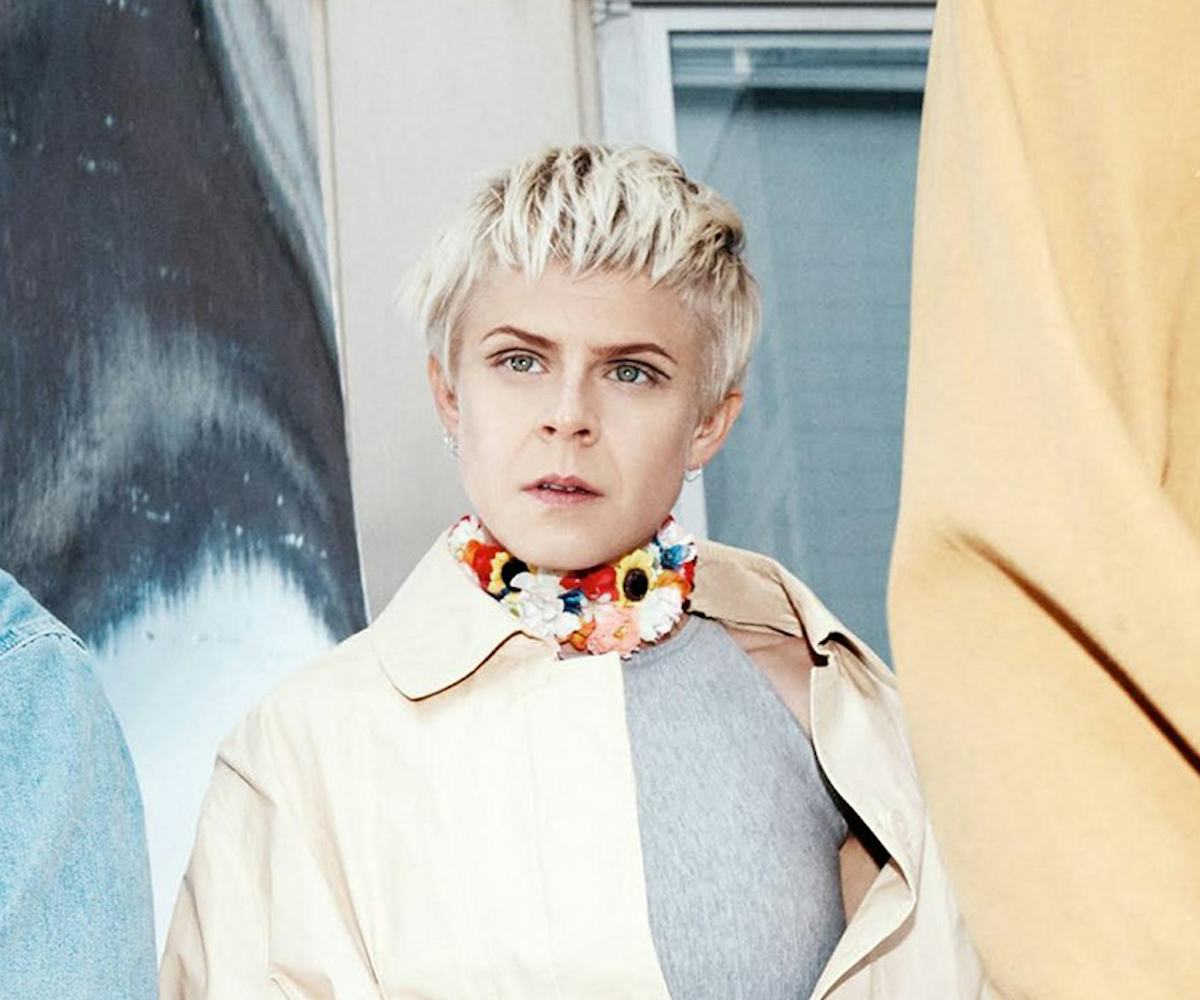 Photo: Courtesy of Konichiwa Records.
2016's Gov Ball Lineup Is Its Best One In Years
kanye! robyn! the killers! oh my!
Every once in awhile, a music festival lineup comes around that just gets you. Sure, sure, getting older acts to reunite is a great nostalgia play (and a nice way to keep legacies alive), but music festivals are about seeing your faves and discovering new ones. You want a healthy mix of nostalgia, nowstalgia, and what's new. The Governors Ball lineup for 2016, with a poster designed by Kanye West's creative agency DONDA, does just that.
Not only is a woman among the top-line artists (Robyn!), the 2016 Gov Ball lineup features a wide array of acts that span a variety of genres and eras. (We use "eras" lightly here, since the time between eras these days is, like, a few years.) Kanye West is, obviously, the headliner, along with The Strokes and The Killers. Death Cab for Cutie, Cold War Kids, Bloc Party, Bat For Lashes, and Miike Snow will make it feel like the mid-to-late aughts again, while some of our favorite, female-led acts, like CHVRCHES, Purity Ring, and Christine and the Queens, will bring an air of relentless individuality. Unlike past years, when EDM reigned, more niche electronic acts (read: cut-and-paste EDM artists) like Galantis and The Knocks will get the ground at Randall's Island thumping. What's more, this year will be an excellent excuse to check out rising artists like Years & Years, Betty Who, Vince Staples, and more.
Tickets to the 2016 Governors Ball are available here. In the meantime, get pumped for it with our playlist, below! See you on Randall's Island in June!