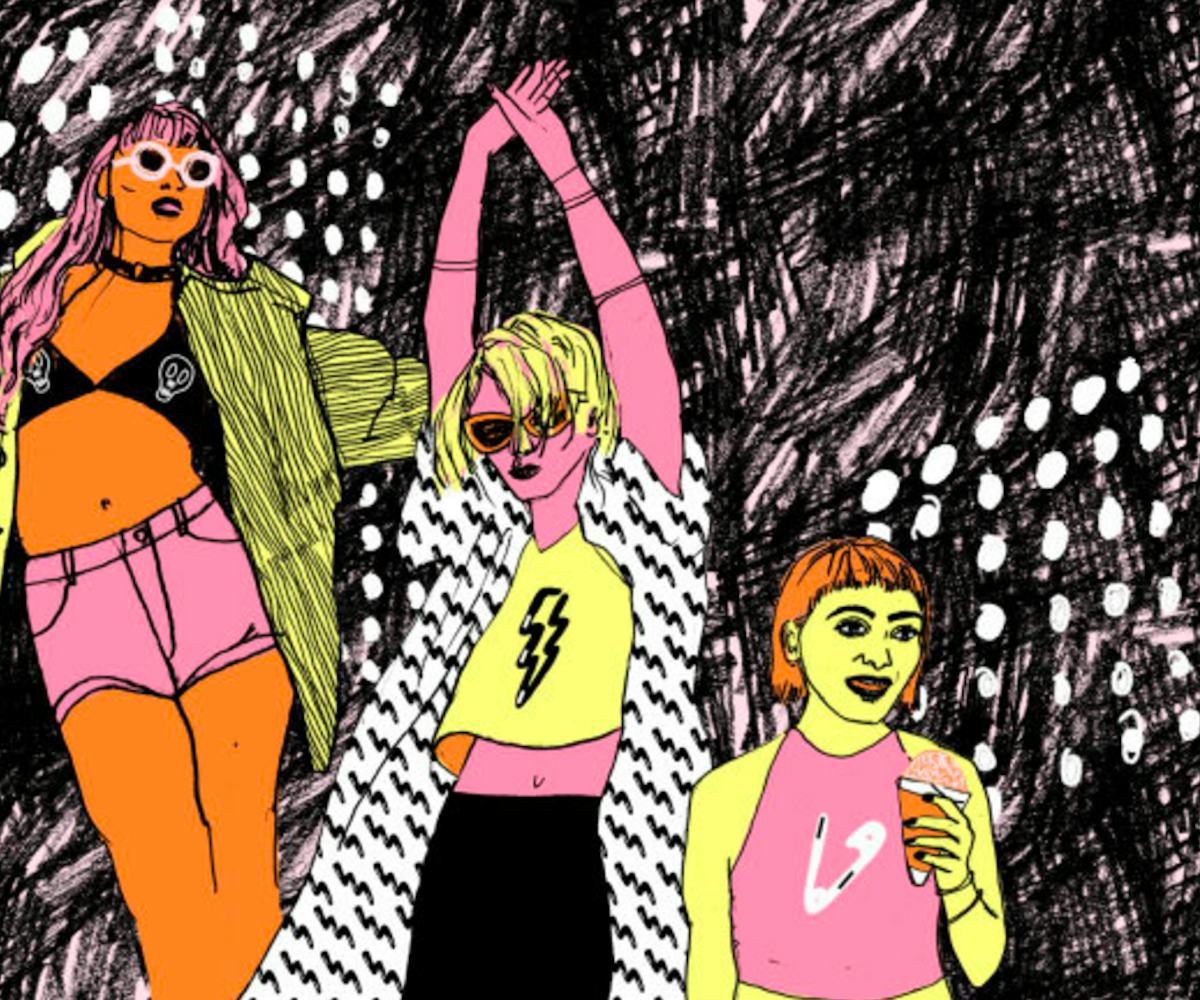 Illustrated by Liz Riccardi
You'll Never Guess Who's Headlining Gov Ball 2017
If you've been following the slow leak of 2017 festival lineup announcements, your intuitive mind can infer who you'll see on the rest to come. Chance The Rapper, Charli XCX, Marshmellow, Bishop Briggs, and Mac DeMarco have all cropped up on two consecutive lineups. Governors Ball, however, does not come to play games. Instead, they're going full Westworld with their 2017 lineup by fulfilling a few surefire guesses but peppering in huge, exciting surprises—like, Tool is one of the four headliners. Bet ya didn't see that one comin', huh.
Yep! The rock foursome joins the ranks of Chance The Rapper, Phoenix, and Childish Gambino in the top bill of Gov Ball's 2017 lineup. (It's the band's first NYC performance in 11 years!) The rest of the lineup unfolds with a refreshing number of genres, new artists, and festival all-stars. Lorde, Rae Sremmurd, BANKS, Charli XCX, and the Wu-Tang Clan will share the grounds with some of our most favorite rising stars, like MUNA and Dua Lipa. Mark Ronson and Kevin Parker must have drummed up a festival set idea after working on Lady Gaga's Joanne together because they're hitting the stage as Mark Ronson vs. Kevin Parker. That'll be a trip.
One of the most exciting things about these lineup announcements is that we get a taste of who's definitely releasing new music this year, and based on this, Lorde definitely is, as is Charli; MUNA's debut will be out by then, too. Tool, however, reportedly have enough material for two albums but only a few "meet their Tool standard," as guitarist Adam Jones told a fan at a meet-and-greet in the fall of last year. Their fans are hungry for a tour, though. To tease, the band updated their website on January 1, 2017, simply asking, "What will 2017 e.v. bring, I wonder?" This, fans. This. Happy new year, indeed.
Check out the full Governors Ball lineup below. Three-day GA and VIP tickets will be available beginning at noon EST on Friday, January 6.