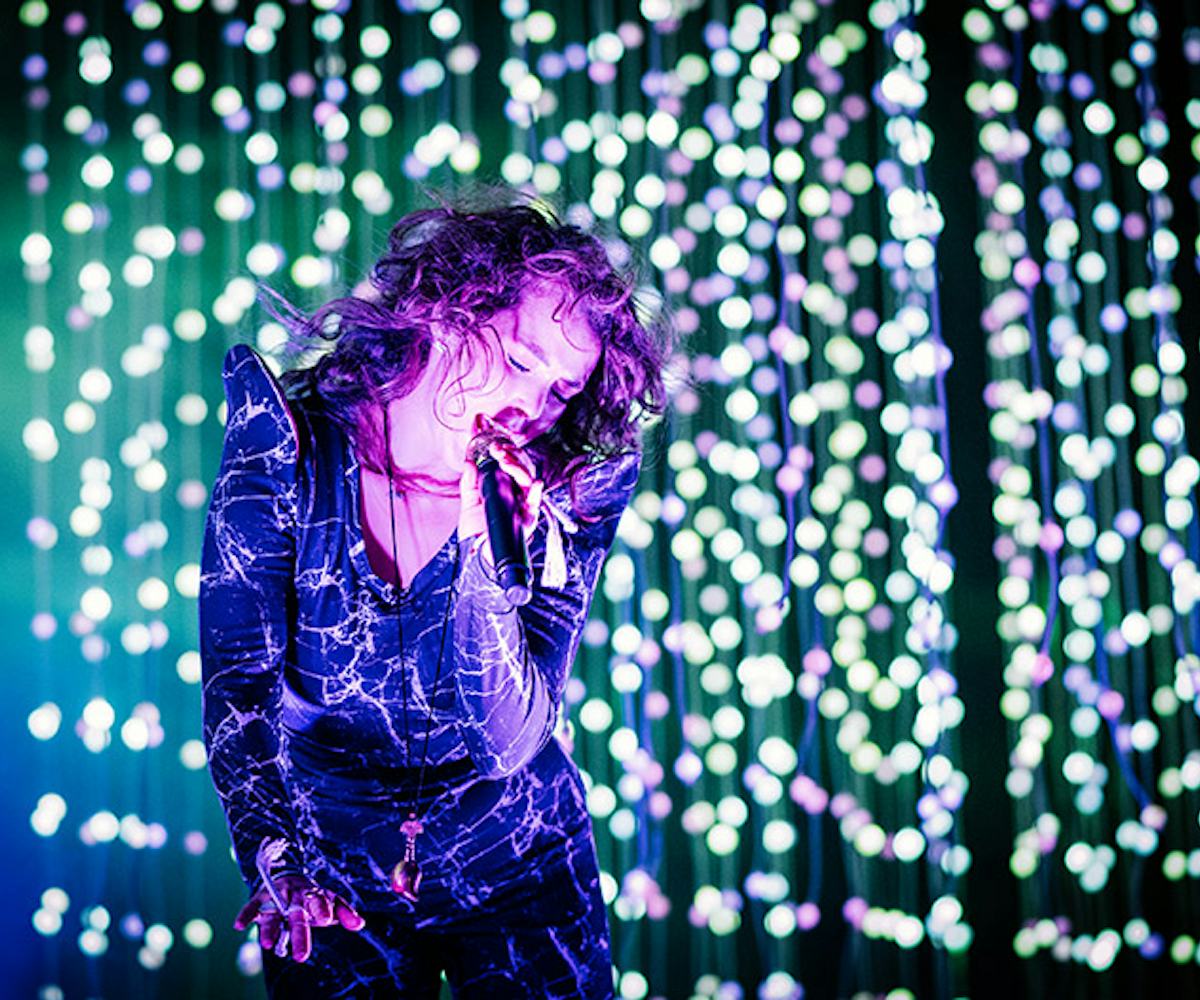 Photographed by Nina Westervelt
20 Of The Most Memorable Band Moments From Gov Ball 2016
Three-day music festivals are, well, they're a lot. You don't realize how long 36 hours is until you've committed nearly all of them to surrounding yourself with sweaty, drunk, substance-addled strangers in a remote location, all in the name of music. Your stamina begins to wane by the end of Saturday, but you're hundreds of dollars out because of this experience and you're going to rally, dammit! Unfortunately, this year's Gov Ball was cut short a day thanks to some suspicious weather. However, the two days that Gov Ball balled were pretty epic. The lineup this year was out of this world. You could throw a dart at it and land on one of your favorite bands. We caught up with a few both on and off the stage. Here are 20 of the best moments. Until next year!
Years & Years doing yearbook class photos.
Elle King's Solo cup mic holder is a performing necessity.
How cute are Of Monsters and Men?
The band Bully is the farthest thing from being bully.
This is just plain magic, Years & Years.
The iconic Christine and the Queens.
Father John Misty is a trip.
If only you could see the lights Jamie xx surrounded himself with.
Oh hello, Julian Casablancas!
Same, Torres.
The Knocks' overall game was strong.
The Knocks killed it, in general.
Look! It's the band called Nothing!
Eliot Sumner needs no introduction.
Marian Hill on a hill AND a rock!
Against Me! totally deserved the exclamation point.
That Misterwives support system.
The Sisters Haim x3.
Purity Ring's set was just wonderful.
Like, bury us inside Purity Ring's set.