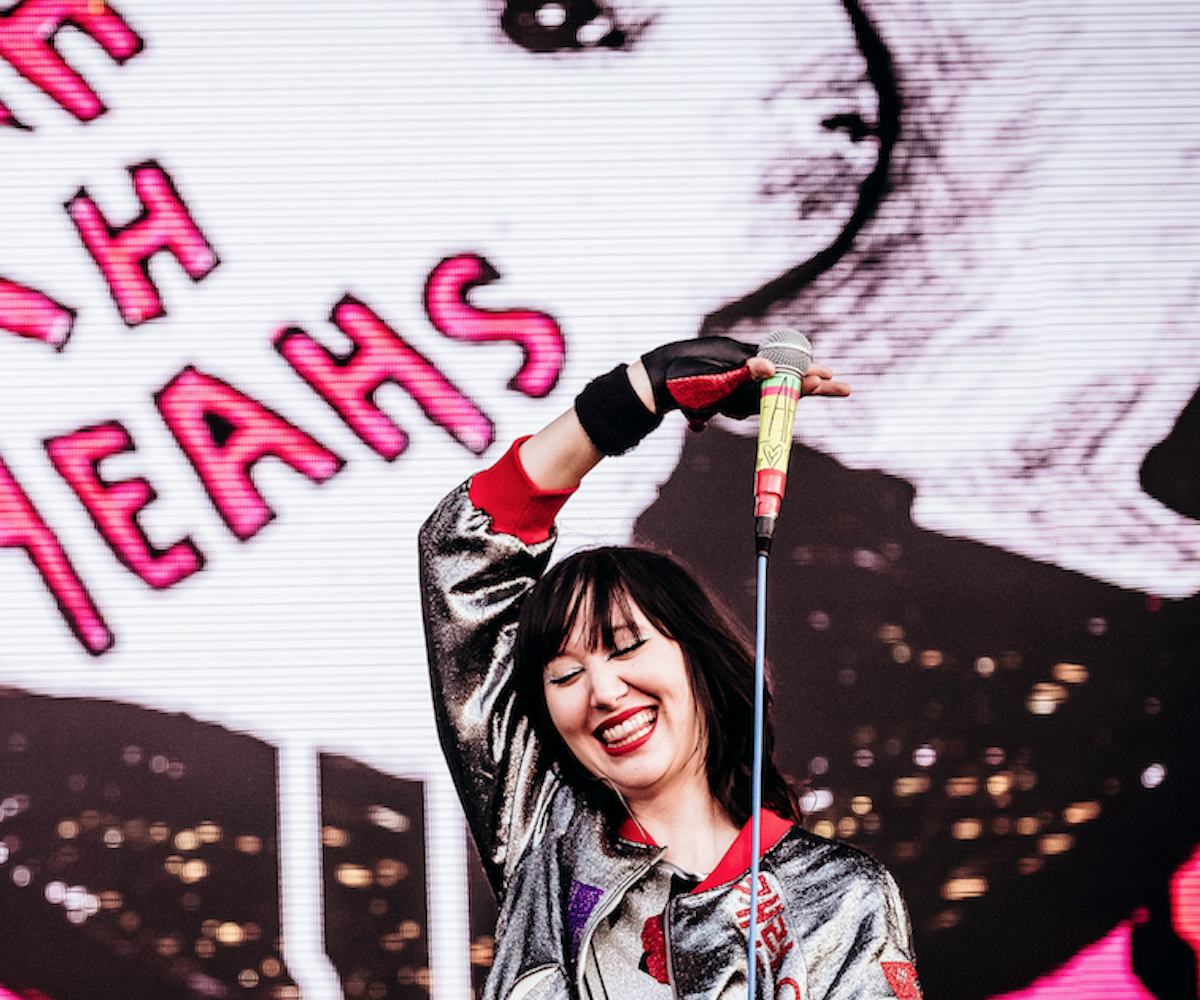 photo by nina westervelt
Here's Everyone We Hung Out With At Governors Ball
This year's Governors Ball was truly a blessed one. Instead of getting rain all weekend (a Gov Ball tradition), we got a healthy dose of vitamin D. With the weather on our side, we turned all the way up—especially when some of our favorite performers, like Halsey and Yeah Yeah Yeahs, waded deep into the crowd to perform some of their biggest hits.
And though this year's fest has officially come to an end, the excitement and good vibes will live in our memories until next year.
See who we kicked it with during this year's festival, below. Until next time, Gov Ball!
FRIDAYMaggie Rogers looked like a literal sun goddess on stage.
Shawn Mendes, who revealed that Governors Ball was one of the first festivals he ever attended, played tracks off of his new self-titled album, and blew fans away with a cover of Kings of Leon's "Use Somebody."
We don't know about you, but we'll be trying to emulate Wolf Alice's energy all summer long.
We don't know what's better: this giddy smile from Yeah Yeah Yeahs' frontwoman Karen O or the fact that she stage-dived like a champ into the crowd during "Cheated Hearts."
Jack White served up some Edward Scissorhands vibes during his killer set.
Tash Sultana was quite possibly the coolest person at the festival.
SATURDAYLANY lead singer Paul Klein debuted a new 'do during Gov Ball. When asked about the change, he said, "It was just time. I cut it in my bathroom." Same.
The underboob trend is here to stay, thanks to Kelela. 
Halsey put on one of the most unforgettable shows during the weekend. Not only did she get all up in the crowd during her performance of "Colors," but she gave an amazing shout-out to Pride month during her performance of "Strangers," while a montage of boys making out with boys, girls making out with girls, and boys and girls making out played on a loop. She's the bisexual icon we do not deserve, but we're glad we have.
Aurora is the forest fairy godmother of our dreams.
Silk City brought the funk to the festival.
The Struts proved that you can rock sequins and fringe at the same damn time.
SUNDAYVic Mensa also debuted a new, cropped 'do at Gov Ball.
Sylvan Esso's aesthetic, according to them, is "voice memo jammer," and we couldn't relate more.
Kali Uchis looked fierce in her spicy ensemble.
Khalid and his backup dancers showed us how to truly party on Sunday afternoon.
Hi, Chris Rock!
Billie Eilish had a memorable day at her first-ever Governors Ball. When we chatted with her after her performance, she said that Chris Rock was on the side stage during her set. When he later introduced himself, he said his daughters absolutely love her and he's a big fan. "All I could think of was, OMG, the zebra from Madagascar is talking to me!" Same, girl.
TFW you pull up wit' a lemon with Pharrell.
CHRVCHES expressed their gratitude for the festival in a heartfelt speech before putting on an energetic show.