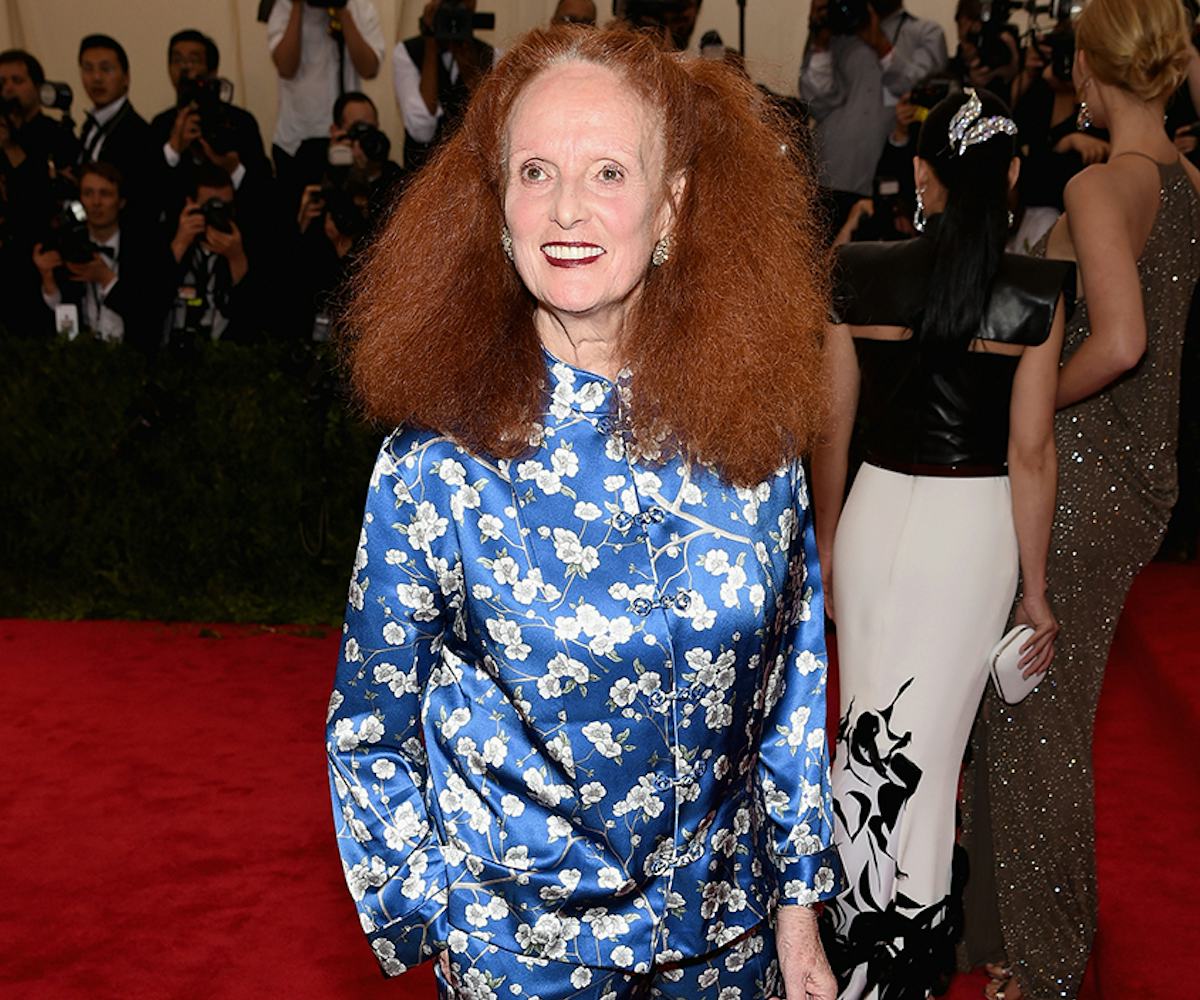 Photo by Dimitrios Kambouris/Getty Images.
Grace Coddington Steps Down As Vogue's Creative Director
fashion's favorite cat lady plans to pursue outside projects
After a 28-year run, Vogue's creative director Grace Coddington is stepping down from her title. Fear not, our favorite redhead in fashion will not be retiring completely at the age of 74—she'll be moving forward onto outside projects while still remaining a voice at Vogue, styling several editorials a year with her new role as Creative Director at Large.
Coddington told Business of Fashion in an interview, "I'm not running away from Vogue, because it has opened so many doors. But it will be nice to collaborate, and nice to go out [and] give talks to people. It's just another approach. I'm certainly not going into retirement. I don't want to sit around." One of her upcoming projects includes a fragrance collaboration with Comme des Garçons, which we obviously cannot wait for.
Known for her love of cats and proving that pajamas on the red carpet are totally badass, the prolific fashion icon was first discovered by Vogue as a model at age 19 before joining the staff in 1988. Considering not much has changed at Vogue in terms of senior staff since the '90s, we wonder what this will mean for the American glossy and what changes are to come, as there are no plans to replace her position just yet.