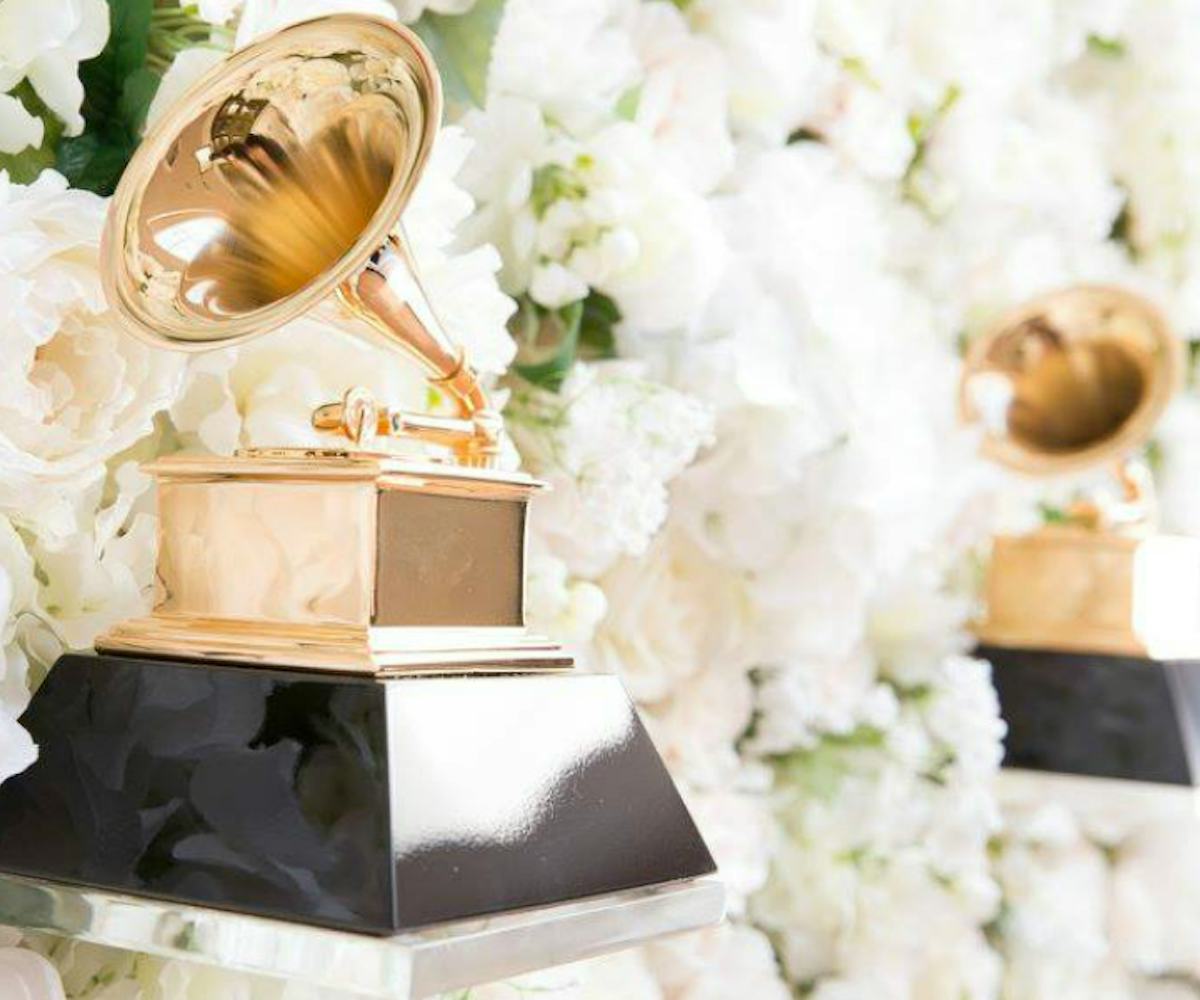 Photo via Facebook @RecordingAcademy
Performers To Receive Counterterrorism Briefing Before The Grammys, Because This Is The World We Live In Now
It's the first briefing of its kind for performers
In the wake of the Las Vegas mass shooting, the attack at Ariana Grande's Manchester concert last year, and several other high-profile terrorist attacks at concerts, the Grammy Awards are adding a counterterrorism briefing to its pre-show to-do list today. Although security briefings are standard for most shows (especially large ones such as this), the all-day, off-site counterterrorism training run by US State Department and European Union officials is really the first of its kind for artists. Pink, Little Big Town, Chris Stapleton, Scott Ialacci (DJ Skribble) Run the Jewels and Young Thug, and others are expected to attend.
The information the artists will be applicable to all concert situations, not just the Grammys. An official from the State Department's Overseas Security Advisory Council told Rolling Stone that information will include, "creating situational awareness, identifying vulnerable points and times of increased risk, avoiding time and place predictability and crafting a contingency plan." 
DJ Skribble told Rolling Stone that he didn't use to put much thought into concert security, but is now eager to know more about how to protect himself:
I have been touring for over 30 years all over the world, so I have watched the evolution of security needs from being much more casual to now, needing to take concerns like terrorists at concerts into consideration. I'm coming to the briefing, DJ'ing there and inviting other touring artists I know to join because I feel we should all keep up-to-date with safety opportunities for the sake of ourselves, our crews and our fans.
To better understand why concerts have become targets for terrorists, Rolling Stone spoke with Dr. Amir Bagherpour, an ISIS expert who served as the first Director of Analytics in the U.S. State Department under President Obama. Bagherpour explains that it has to do with the size of the message, saying:
Behind arms, music and entertainment are the largest Western exports, and musicians and entertainers serve as ambassadors around the world. Attacks against them generate a lot of coverage, and send a powerful message.
Bagherpour also added that it is extremely unlikely that you or your loved ones will be the victim of a terrorist attack.
You're more likely to be hit by lightning—twice—than you are to be attacked at a concert. It's not something in which the general public should be in constant fear of. But this is how terrorism works, by instilling hypervigilance.
Grammy artists will also be reminded to not let fear change the way they approach performing or interacting with their fans. It's all just about creating awareness and common-sense protocols. As DJ Skribble said,  "We have great security teams who do their best. But if we can get extra information, why not take it?"