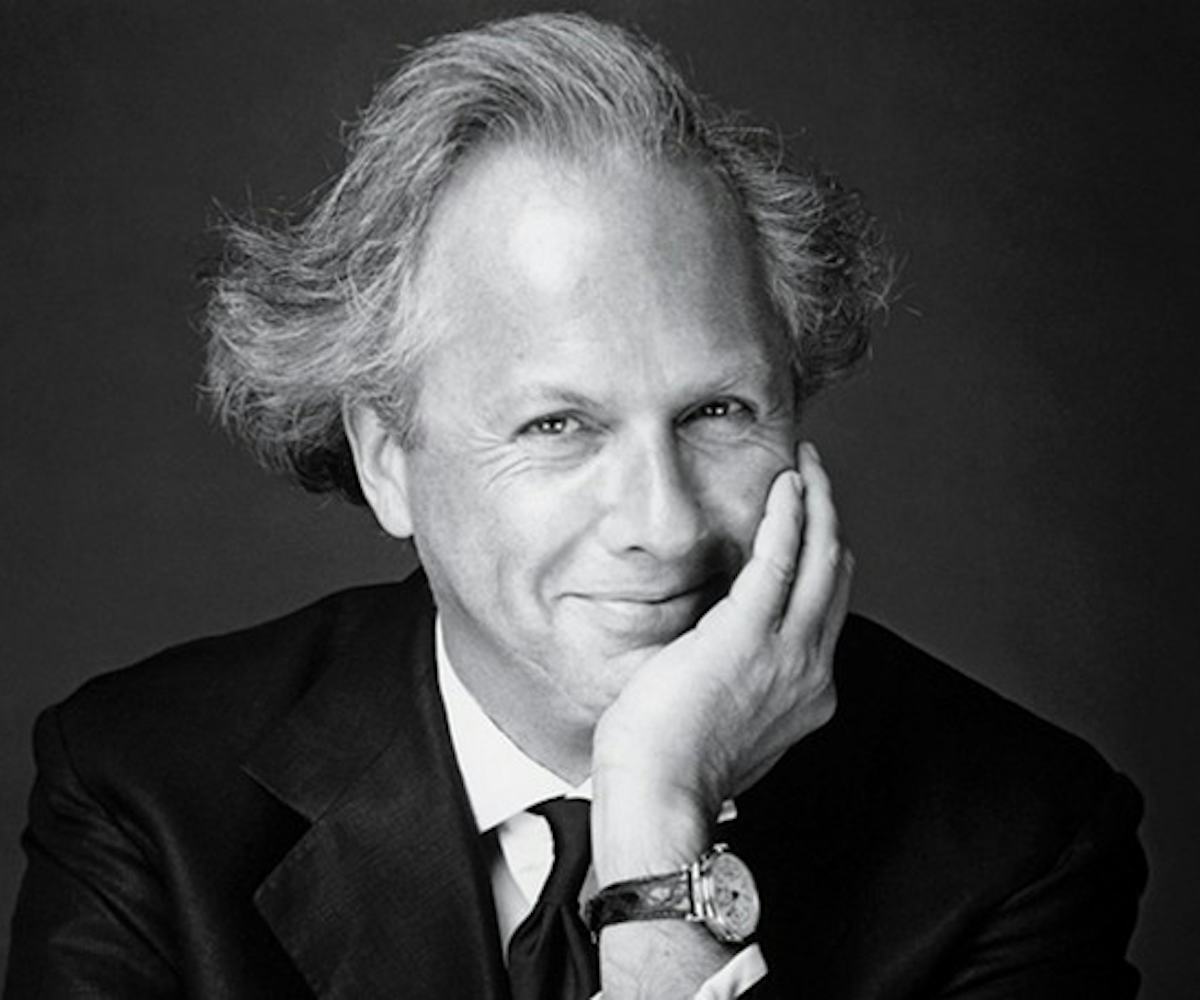 Photo courtesy of Vanity Fair
'Vanity Fair' Is About To Go Through Its Biggest Change In Decades
Graydon Carter is stepping down as editor
The era of celebrity editors is slowly but surely coming to an end. After 25 years as Vanity Fair's editor, Graydon Carter is stepping down come December.
"I want to leave while the magazine is on top," Carter tells the New York Times. "I want to leave while it's in vibrant shape, both in the digital realm and the print realm."
Carter is leaving VF amid rumored reorganization at the magazine's publisher, Condé Nast. The continued decline of print advertising and the increasingly saturated digital sphere is resulting in editorial staff cuts and more centralized teams, working across publications, WWD reports. Carter, meanwhile, has high hopes for the future of Vanity Fair. He tells the Times, "The next generation is much more entrepreneurial because they have to be. I don't think that's a bad thing."
To say Carter is leaving a storied legacy behind is an understatement. Carter helped break news, like unmasking Watergate's Deep Throat and scoring the first interview with Jennifer Lawrence after the celebrity nude photo hack scandal. He's helped elevate photographer Annie Leibovitz to mythic levels of fame and created the hottest party in Hollywood, the Vanity Fair Oscars After Party. 
Carter will continue to writ,e but plans on taking six months to himself in Europe. His nemesis, Donald Trump, whom he says has tweeted him around 42 times, has yet to comment on the news.