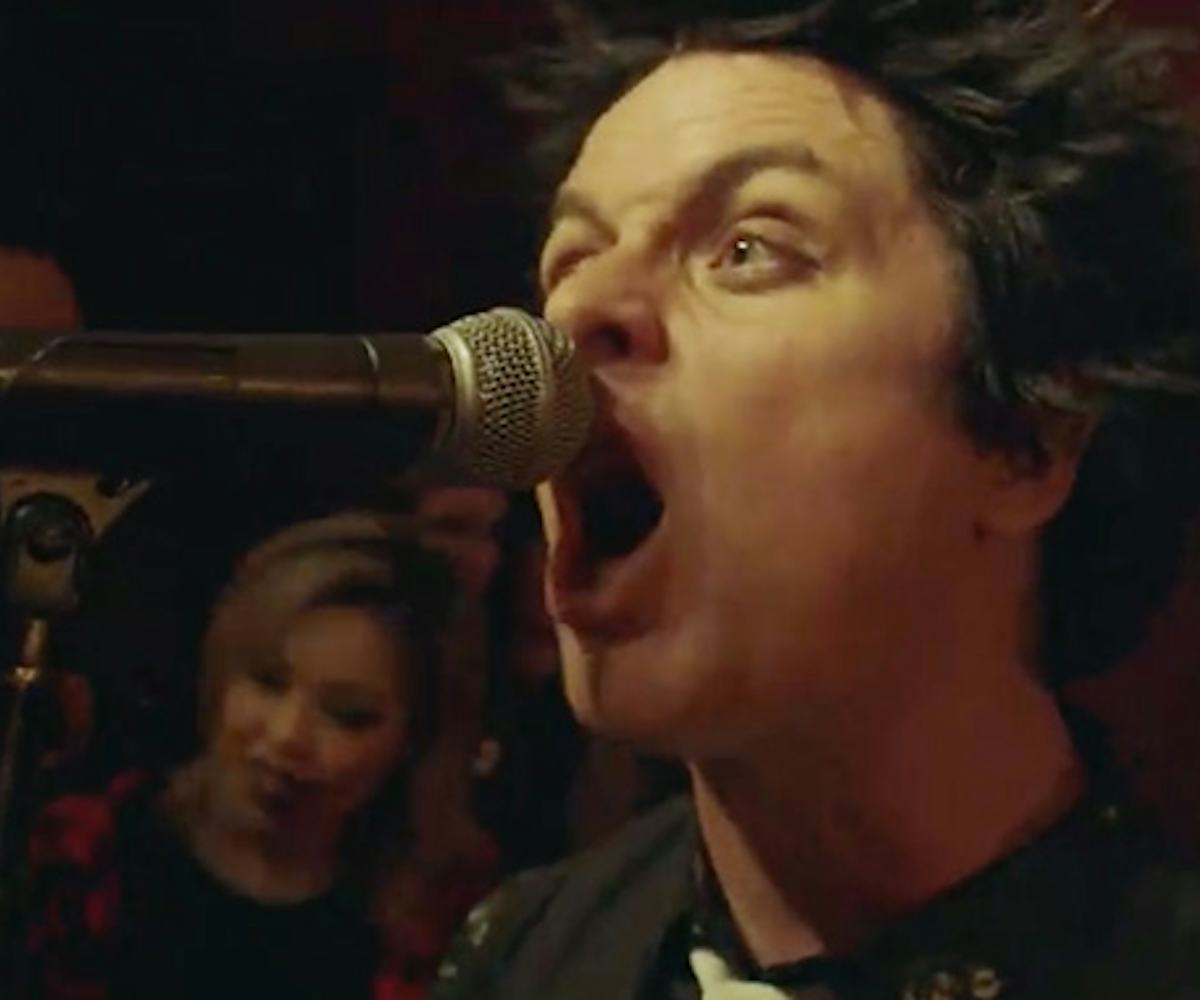 Green Day Gets Framed In Their New 'Bang Bang' Music Video
Directed by Rancid's Tim Armstrong
Green Day's back and they're up to no good in the music video for their pummeling new song "Bang Bang." Directed by punk godfather Tim Armstrong of Rancid, the video features a bank robbery perpetrated by three dudes wearing Green Day masks. Clearly, it's a setup, as our pop punk heroes are actually playing a raucous house party all the way across town. Eventually, real Green Day and fake Green Day meet and, well, we won't spoil it for you. 
"Bang Bang" is the lead single off of the band's hugely anticipated new album Revolution Radio, out October 7. "We're ready to rock," drummer Tré Cool told Entertainment Weekly. "We're going into this record cycle with a lot of gratitude, a lot of humility. We just really do enjoy the s— out of being in a rock n' roll band with our best friends."
To mark the band's long-awaited return to their DIY roots, Green Day will embark on a 12-date North American club tour starting September 20 in St. Louis. And, if there's a sudden rash of bank robberies in those cities, you'll know exactly who to blame. 
Watch the video for "Bang Bang" here.