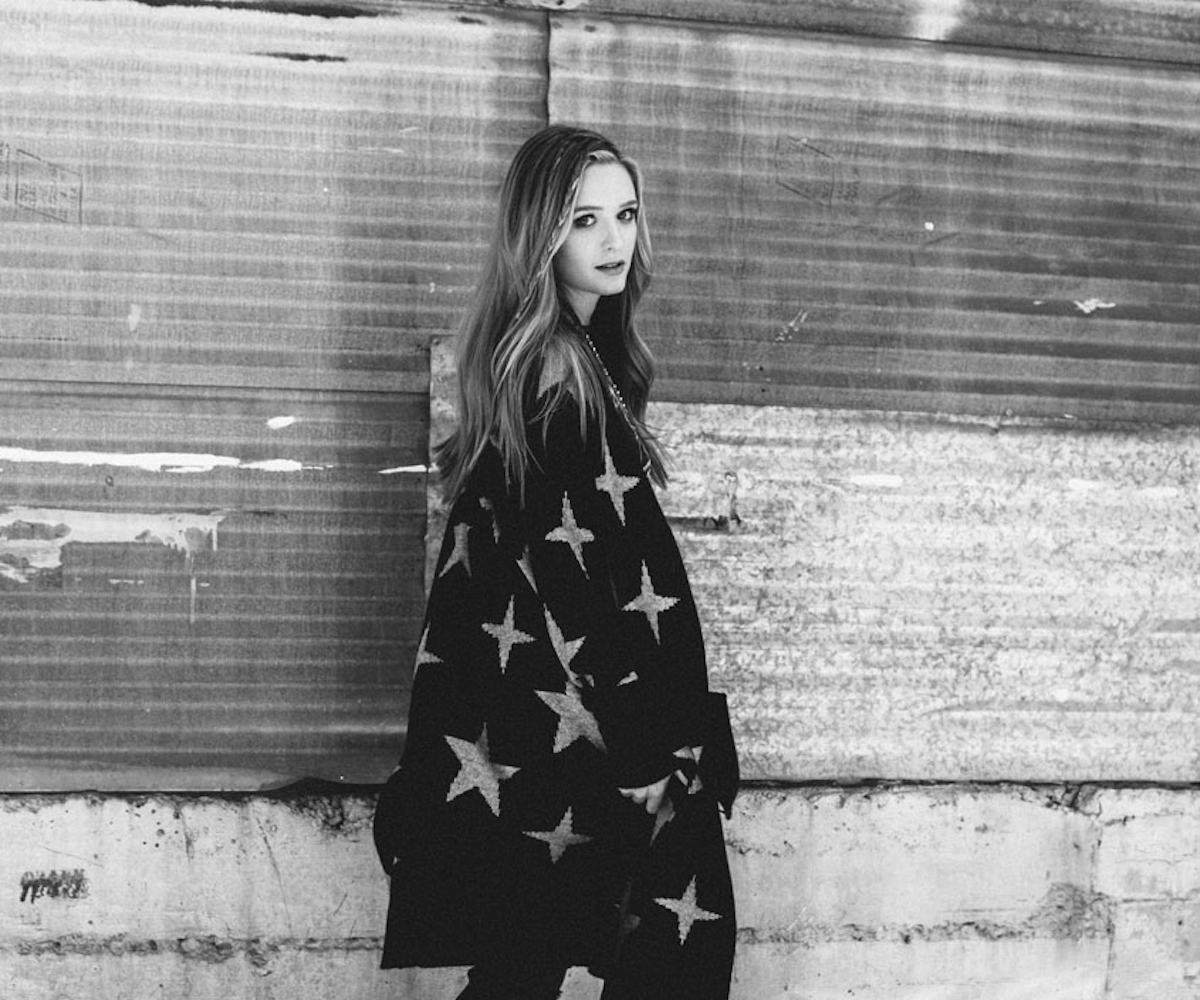 photo by sisilia piring
greer grammer's moment has arrived
and we can't take our eyes off her.
Fresh off of filming season two of MTV's hit series Awkward, Greer Grammer—daughter of Frasier's Kelsey Grammer—got a job at a juice bar. "It was so much fun," she says with a laugh. The idea of Grammer taking smoothie orders speaks to the appeal of the now-22-year-old University of Southern California grad, who gives off the vibe of a cool, real girl whose college extracurricular just so happened to be a TV show (and who, oh yeah, was raised by a sitcom superstar).
Growing up in Los Angeles, her dad's television fame didn't immediately register. "I remember going to tapings of Frasier when I was around four. I knew I was at my dad's work, but I didn't get that he was acting for TV. It wasn't until the second grade that it really hit me," says Grammer. And while she missed most of the series' heyday, she'll occasionally catch a syndicated episode. "This sounds so stupid coming from me, but it's actually a really funny show," she concedes with the expected semi-reluctance of a kid acknowledging that her parent is pretty cool.
Grammer herself has wanted to act for as long as she can remember, but her first turn in the spotlight was on the teen pageant circuit. "I'm naturally very, very pale. So whenever I did a pageant I had to get spray-tanned twice. It was awful. Spray tans kind of smell. Even when they don't smell, they smell," she quips. She had a successful run, but bailed at age 18, around the time she filmed the pilot of Awkward.
One of MTV's scripted projects, which was recently renewed for a fifth and final season, the series is set in the halls of high school, with Grammer playing the bubbly, blonde, Bible-lovin' cheerleader Lissa. Grammer explains that Awkward offers something special to today's teen viewer. "We started during the phase of all things supernatural. And there were always shows like The O.C. and One Tree Hill, which I love, but they were soapy and not very realistic. I think it's Awkward's comic, very true representation of high school that everyone fell in love with."
Soon you'll also spot Grammer alongside Leighton Meester and Gillian Jacobs in Life Partners. It's her first major film role—and it's a whole new ball game. "Mia, my character...she smokes pot, she's cool, she's a lesbian, and it was just a totally different role. I was really nervous about how I was going to play it, but it was also awesome."
And when she's not on set? "I, like, live at Disneyland. I wish I was kidding, but I'm not. I have a season pass, the premium one with no blackout dates," she says. "Parking included."
photographed by sisilia piring. stylist: coryn madley. hair: amber duarte at one represents using bumble and bumble. makeup: ashleigh louer at the magnet agency. cardigan by 360, jeans by j brand, shoes by jeffrey campbell, necklace by pamela love.