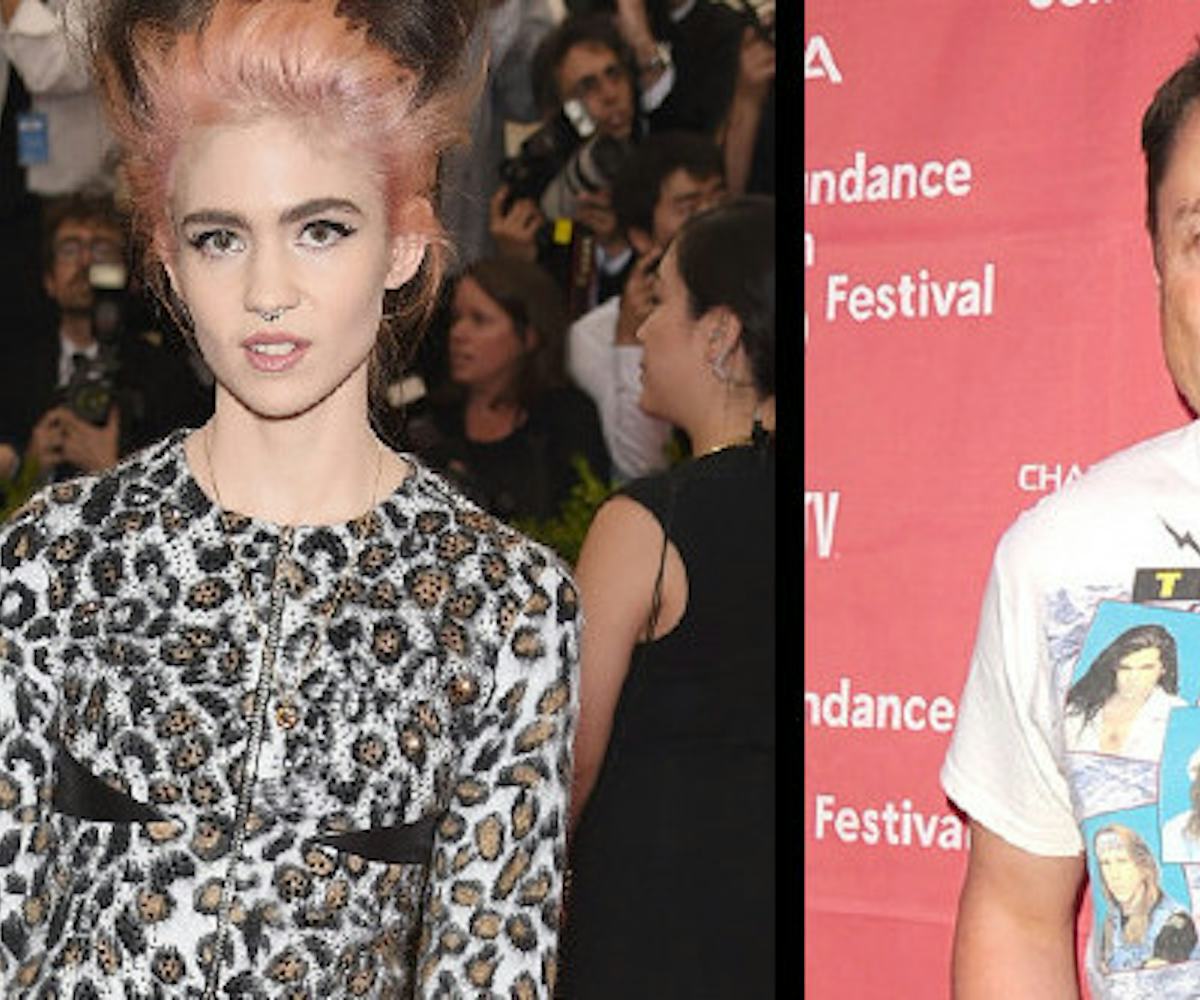 Photos By Dimitrios Kambouris & Lily Lawrence/Getty Images.
RIP Fall: Grimes, Elon Musk, And His Many Tween Sons Went Pumpkin Picking
Guess Grusk's still a thing
Today in cursed images, we bring you proof that Elon Musk and Grimes are, in fact, still a thing.
Saddled with their appropriately grotesque couple name, Grusk were spotted over the weekend at a Los Angeles pumpkin patch. In photos posted by the Daily Mail, the couple can be seen waiting to head into the patch with five of Musk's tween sons. If you weren't yet convinced that millennials killed fall, you should be now.
This outing is causing massive media buzz. Why? Well, given that Grimes and Musk haven't been spotted together since August, it seemed quite possible that things were over. Unfortunately, this wholesome photoset has single-handedly crushed all speculation that their mutual unfollowing meant they had split. That's right, not even Azealia Banks could keep them apart. Which now only leaves one question: Am I in hell? 
Check out the photos over at the Daily Mail.