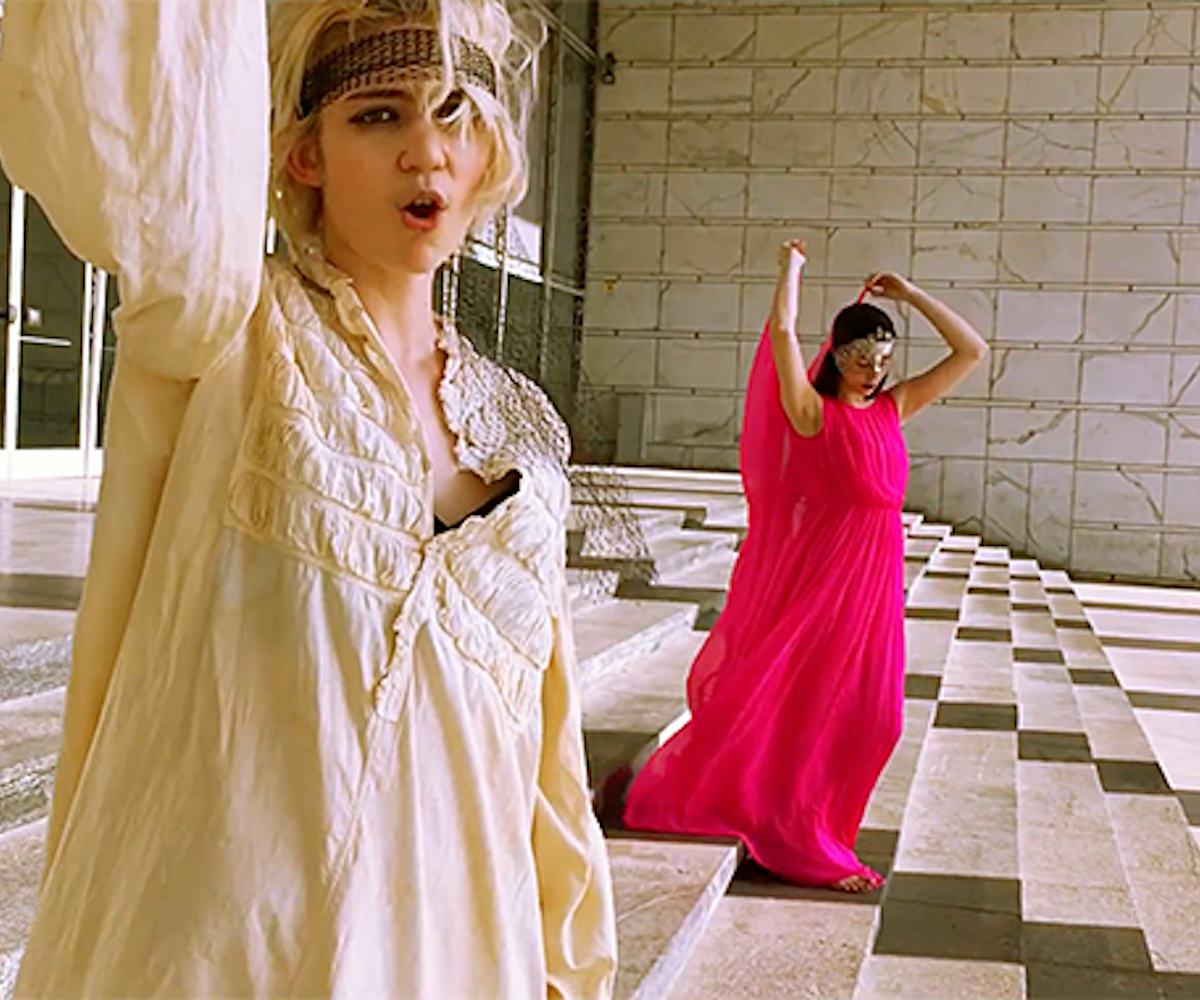 Photo courtesy of Grimes
Grimes + HANA Went To Europe And Came Back With 7 New Music Videos
Grimes pulled a Beyonce Wednesday when she simultaneously released four new music videos from last year's Art Angels. According to a Twitter post from the singer, the clips for "World Princess Part II," "Butterfly," "Scream," and "Belly of the Beat" were shot guerilla style over a two-week period while Grimes was traveling across Europe with HANA and her brother Mac for The AC!D REIGN tour.
"There was no crew, makeup, cameras, lights. Just us and a phone, so maybe don't expect anything too fancy," Grimes wrote about the whimsical clips, which feature a typically bouncy singer dancing in front of various austere European castles. Apparently, their original intent was to make a single video for "World Princess Part II," but after wrapping that in just two days, they decided to keep shooting. They were so prolific, in fact, that even HANA got three new music videos out of the creative purge, for the songs "Chimera," "Underwater," and "Avalanche," off of her self-titled EP.
You can watch all seven videos separately or together in The Ac!d Reigns Chronicle, a film of sorts that combines all seven videos and that looks like Lemonade on, well, acid. Check them out below.