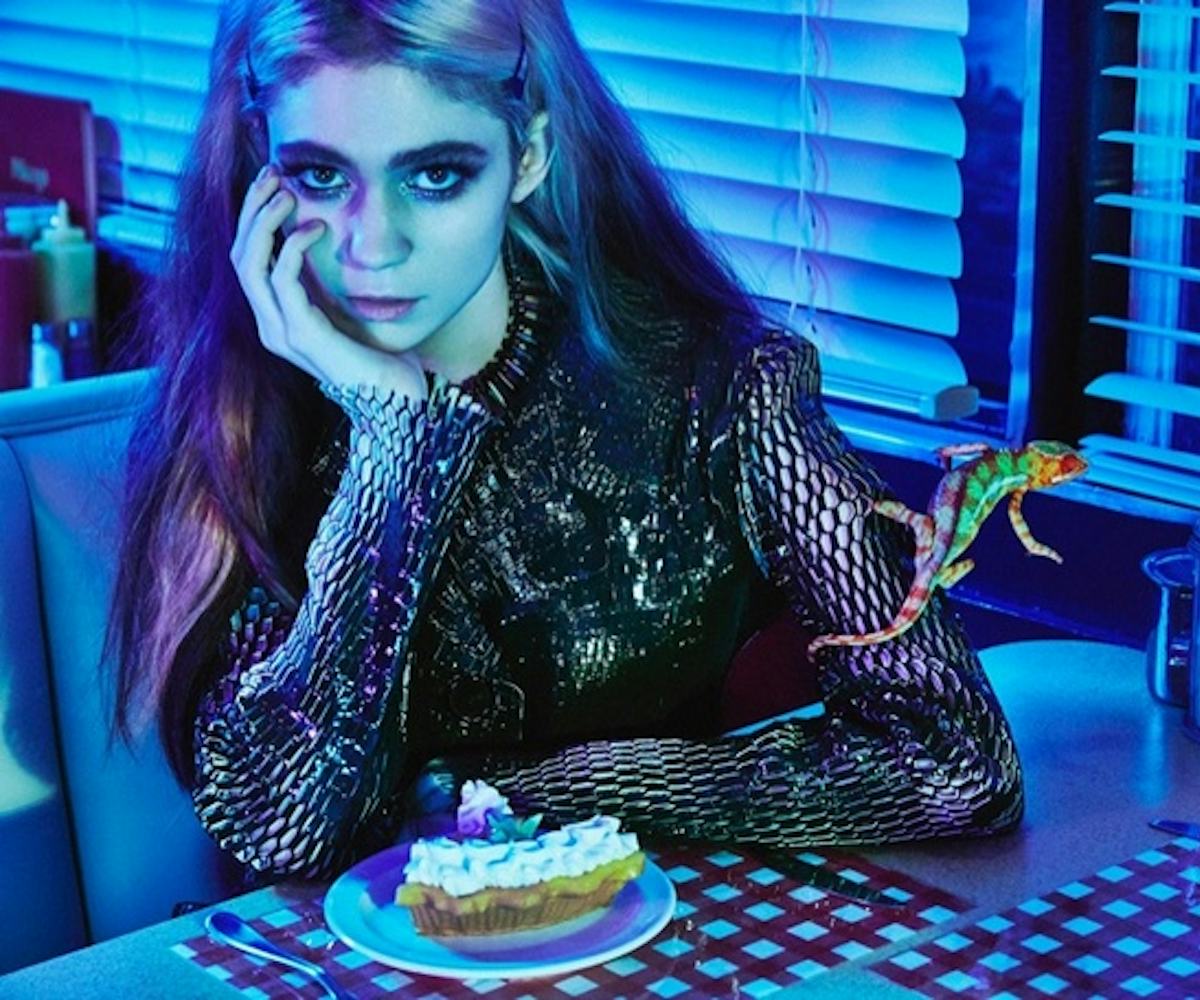 Photo by An Le courtesy of Nylon Singapore
Grimes Says Her New Music Is Unlike Anything We've Heard Before
Is the 'Art Angels' follow-up closer than we thought?
It took Grimes three years to follow up her breakthrough album Visions with the equally acclaimed album Art Angels, which came out in 2015. That album, which was filled with pristine pop production and avant-garde flourishes, furthered the Canadian singer's reputation as a multi-dimensional artist capable of just about anything. It would make sense not expect a new Grimes album anytime soon, because she's also a notorious perfectionist. (Grimes famously scrapped an entire album because it didn't live up to her lofty standards.)
But now Grimes is opening up about where exactly she's at in her creative process. The singer, whose real name is Claire Boucher, just made Harper Bazaar's Icons list, and, in an Instagram post announcing her inclusion on the list, gave fans a taste of what they can expect from an Art Angels follow-up. "I kno i've been quiet lately - in the studio every day trying to legit make something you've never heard before," she wrote. She described the new stuff as "unexplored sonic landscapes." She also gave a rough timeline of when fans can start to expect new music. "Need another month or 2 of pure unadulterated creativity at which point i will begin finishing tracks," she wrote. "Won't let u down." It's feasible, then, to expect new Grimes music by the end of this year or at the beginning of the next one, and if it's anything like she says it is, there's reason to get excited.