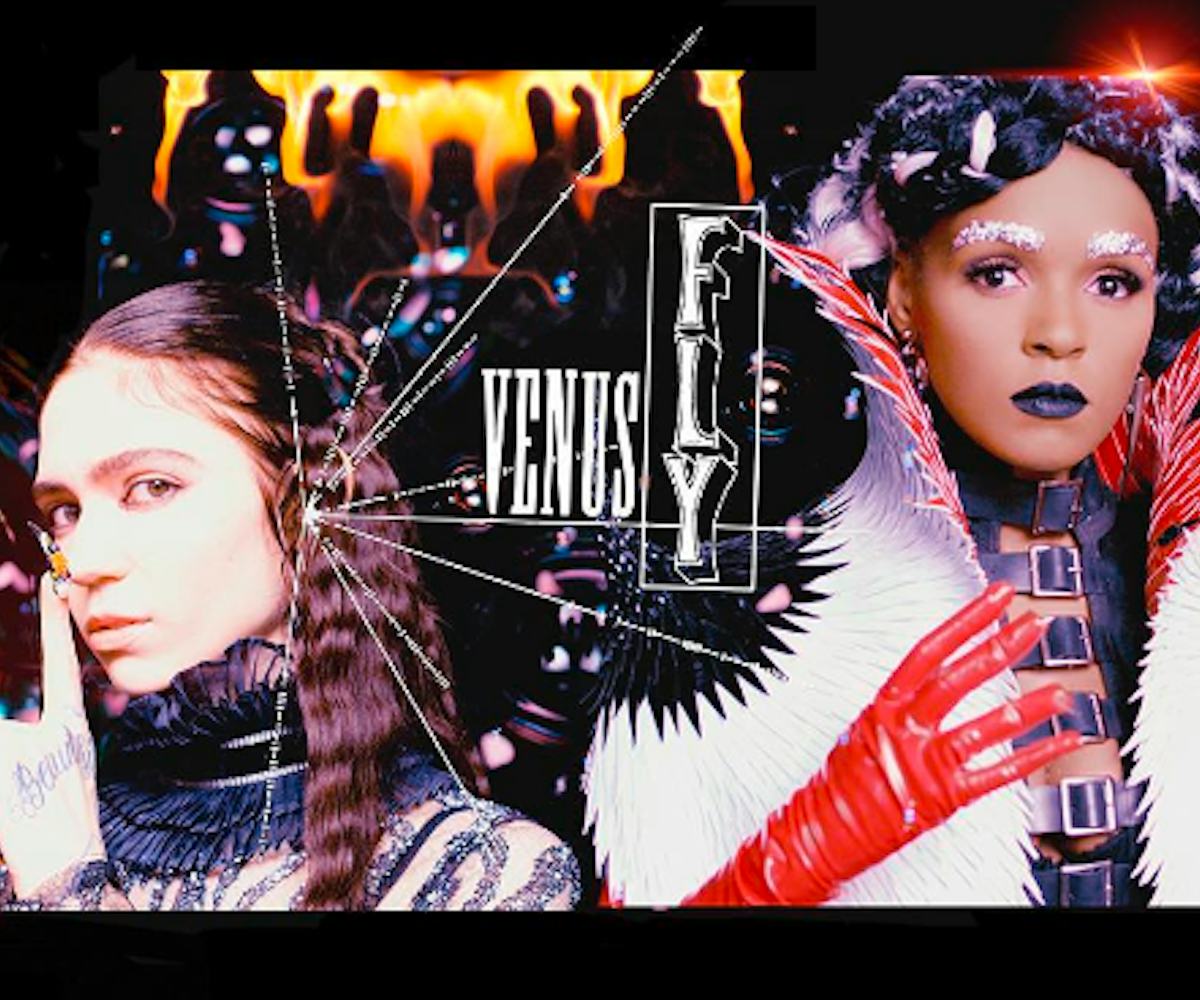 Grimes Published A Post About Making Art In Cruel, Political Times
The "Venus Fly" video drops tomorrow
Grimes has never been one to stay silent on important issues. Recently, the multitalented artist practiced what she preached by matching donations to the Council on American-Islamic Relations. Tomorrow, she's set to release the music video for Art Angels track "Venus Fly" which features trendsetter extraordinaire Janelle Monáe. Grimes announced the collaboration in a lengthy post on Instagram. The first part of the caption reads as follows:
sometimes it feels futile to be making art in this cruel and extreme political climate, but some of the brightest moments of the last few months for me and for a lot of you, i suspect, have come from seeing @janellemonae 's amazing and positive vision of the future, especially when we are being introduced to so many possible dystopian futures. Thanks to for giving so much time, energy and creativity to this project
Of course, many fans were quick to complain about the fact that the video is premiering on TIDAL. Grimes, in turn, defended her decision to exclusively stream on the platform in a tweet, claiming that the people behind TIDAL are "patrons of the arts."
"Venus Fly" premieres on TIDAL on February 2. Watch the preview in the post, below.
#TidalXVenusfly -- tomorrow Feb 2 Grimes ft. @JanelleMonae -- streaming exclusively on @TIDALHiFi pic.twitter.com/9zFrpJ4vOG — Grimes (@Grimezsz) February 1, 2017