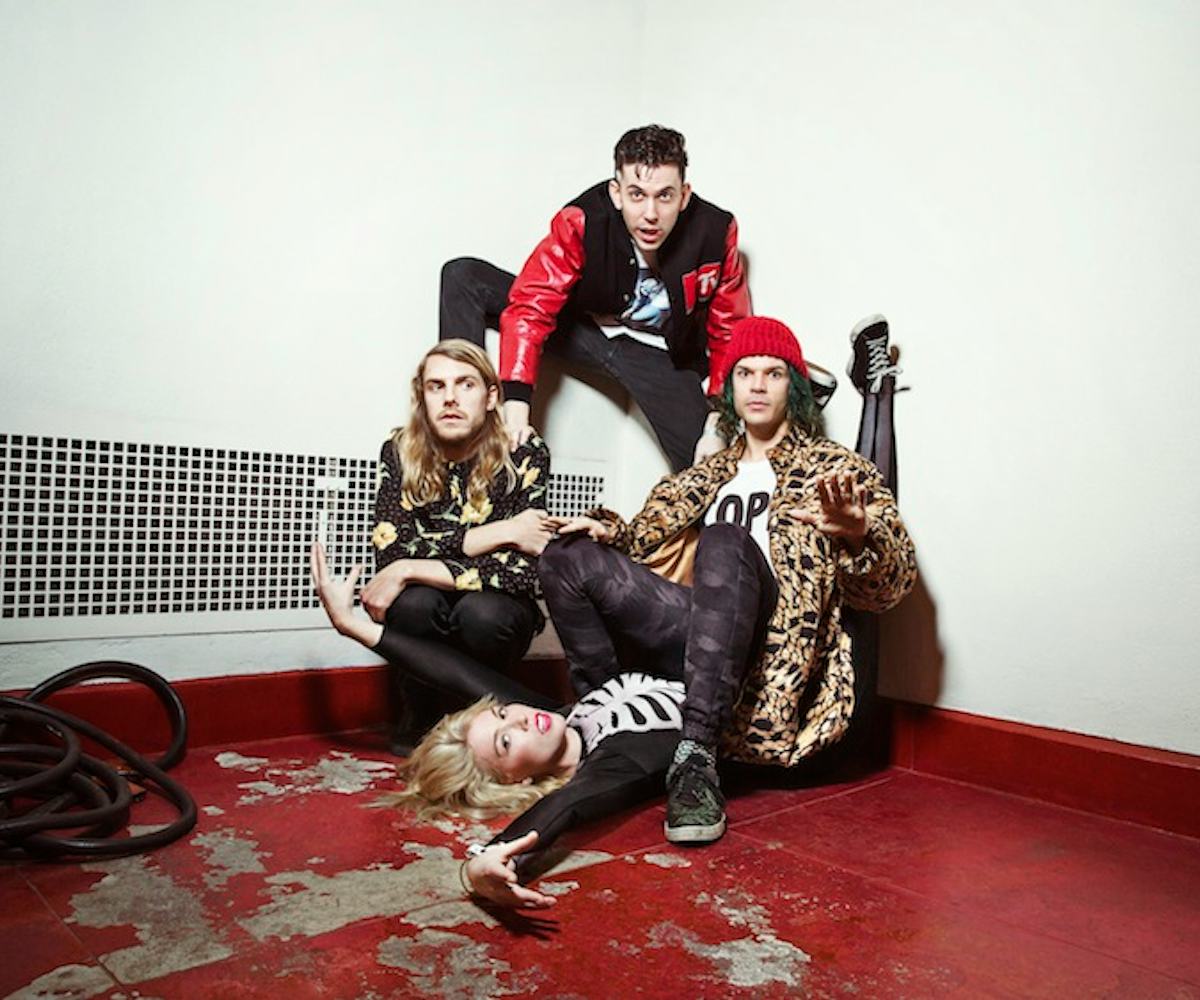 photo by joseph llanas
exclusive: grouplove and portugal the man tell us about their art show
these guys are more than just rad music.
Just in case you've been waiting to buy your tickets for Grouplove and Portugal The Man's sure-to-be incredible joint tour this fall, get your clicking finger ready! Because you're definitely  going to need to get on that ASAP once you hear this. Grouplove's Hannah Hooper and Portugal's John Gourley are not only spectucaular singers, but they're visual aritsts as well. And they're putting their work on display during their live showcases across America. 
From Iowa to New York City, each stop on the bands' Honda Civic Tour will offer a pop-up gallery of posters, prints, and more, designed by Hooper and Gourley themselves...not to mention, the opportunity for fans to buy the pieces in person. So whether it's paintings inspired by Grouplove's Spreading Rumours album ("One of the paintings is of a giant piece I painted when we were recording our album Spreading Rumours and it's part of a on ongoing series of crowded water scenes that I've been doing since I graduated from Parson's," Hooper explains) or the pairs' "Lil Homie" collab, plan on getting new design inspiration as well as an epic dance party simultaneously in one night. 
After all, we can always use more art in our lives (and apartments). As Gourley puts it, "Music and art go hand in hand and I'm excited about letting the fans get to know this other side of me." Amen.  Check out a sneak peek of the pieces below, and then head on over to buy tickets to Grouplove and Portugal The Man's tour here.
"Lil Homie" by Hannah Hooper and John Gourley
"Untitled" by John Gourley
"Hidden Emotions" by Hannah Hooper
"Untitled" by John Gourley
"Spreading Rumours" by Hannah Hooper