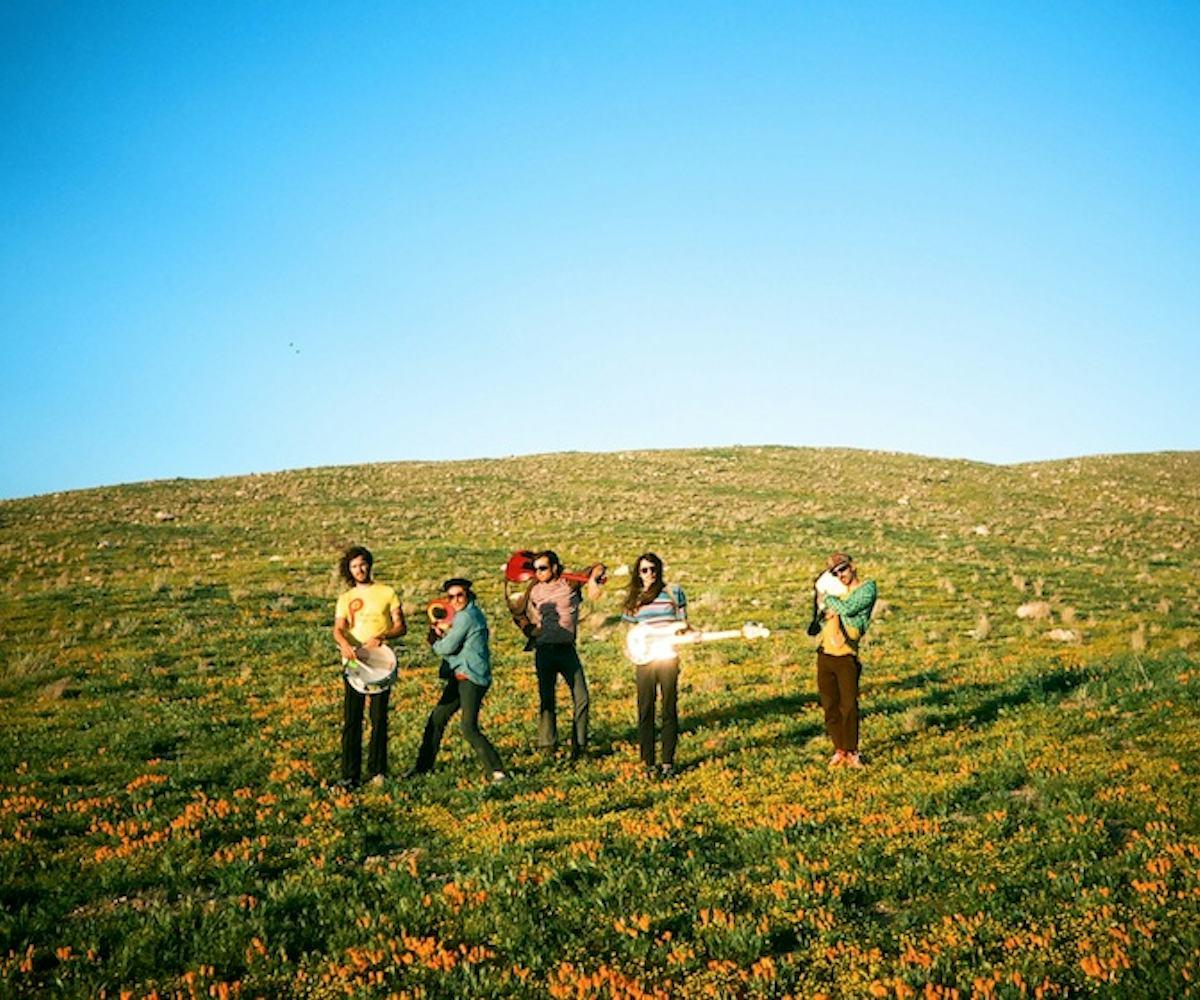 photo by taylor bonin
stream the growlers' new album here!
that late-summer feeling, in an lp.
Fact: sometimes the only thing you need to really get yourself going in the morning is a heavy dose of guitar-driven, sundrenched indie rock. And fortunately we've got just that right here, in the form of The Growlers' new album.
The California dudes have whittled down and perfected their blissed-out brand of self-described "beach goth" over the past several years, and now their lazy day sound is in full force with Chinese Fountain. The band's fifth LP takes bits and pieces of influence from rockers like Ricky Nelson and The Clash...but this time around, it's peppered with even more of their layered melodies and confident swagger that comes from tons of experience (and maybe also a couple of beers). 
Bottom line? These 11 tracks are guaranteed to help prolong that easygoing, late-summer feeling that's already started to fade. So close your eyes, press play on our exclusive premiere of Chinese Fountain, and let yourself drift away. 
Buy the album when it debuts September 23 on Everloving Records.