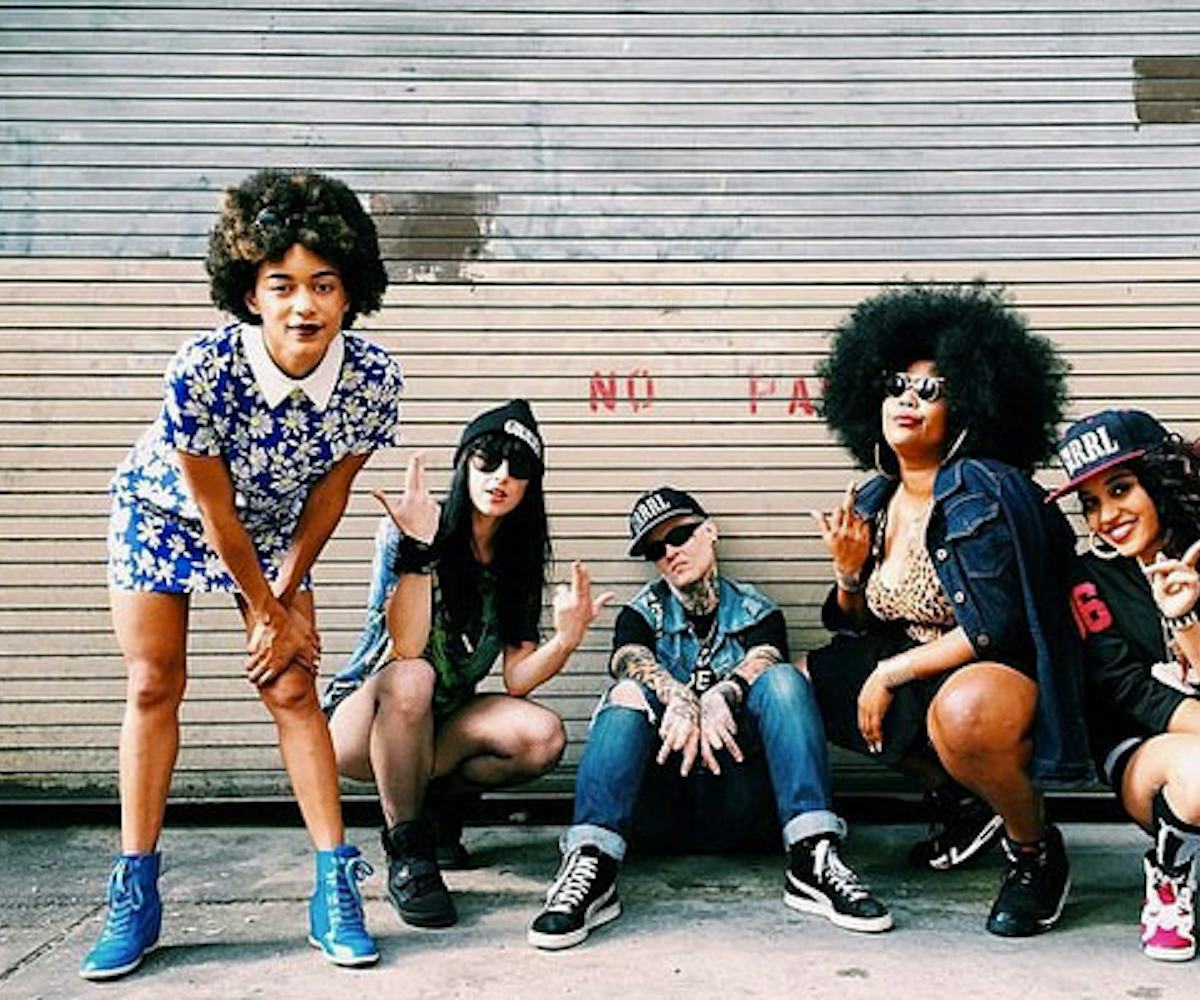 Photo by Kyle Kotajarvi
GRRRL PRTY Is The Most "Poppin'" Group In Rap
these women got the rhythm
Minneapolis-based artist Lizzo has been on our radar for the past two years, so when we found out that she joined an all-female crew called GRRRL PRTY, we were 100 percent down. The other core pieces to the power group are rappers Sophia Eris, Manchita, and DJ Shannon Blowtorch. (If you remember, Eris was featured on Lizzo's infectious 2013 debut "Batches & Cookies.") On their official website, GRRRL PRTY describes themselves as "a celebration of femininity and unsheathed swagger featuring three of the most innovative voices in hip-hop this decade." 
Today, NYLON is premiering "Poppin,'" a hot track fresh off their debut GRRRL PRTY x BIONIK EP. The entire project was produced by Bionik, who worked with the late Aaliyah, so you know that it's going to be a special treat once it's released. "We're so excited to give our original music to the world," the group said over email. "We wrote 'Poppin' a few years ago chilling in the grass in Denver. It's one of our oldest songs we perform live. Bionik revamped the track, and it's now one of our favorite songs! Hope you enjoy it!" 
GRRRL PRTY x BIONIK EP drops on November 20. Listen to the fresh single, below.