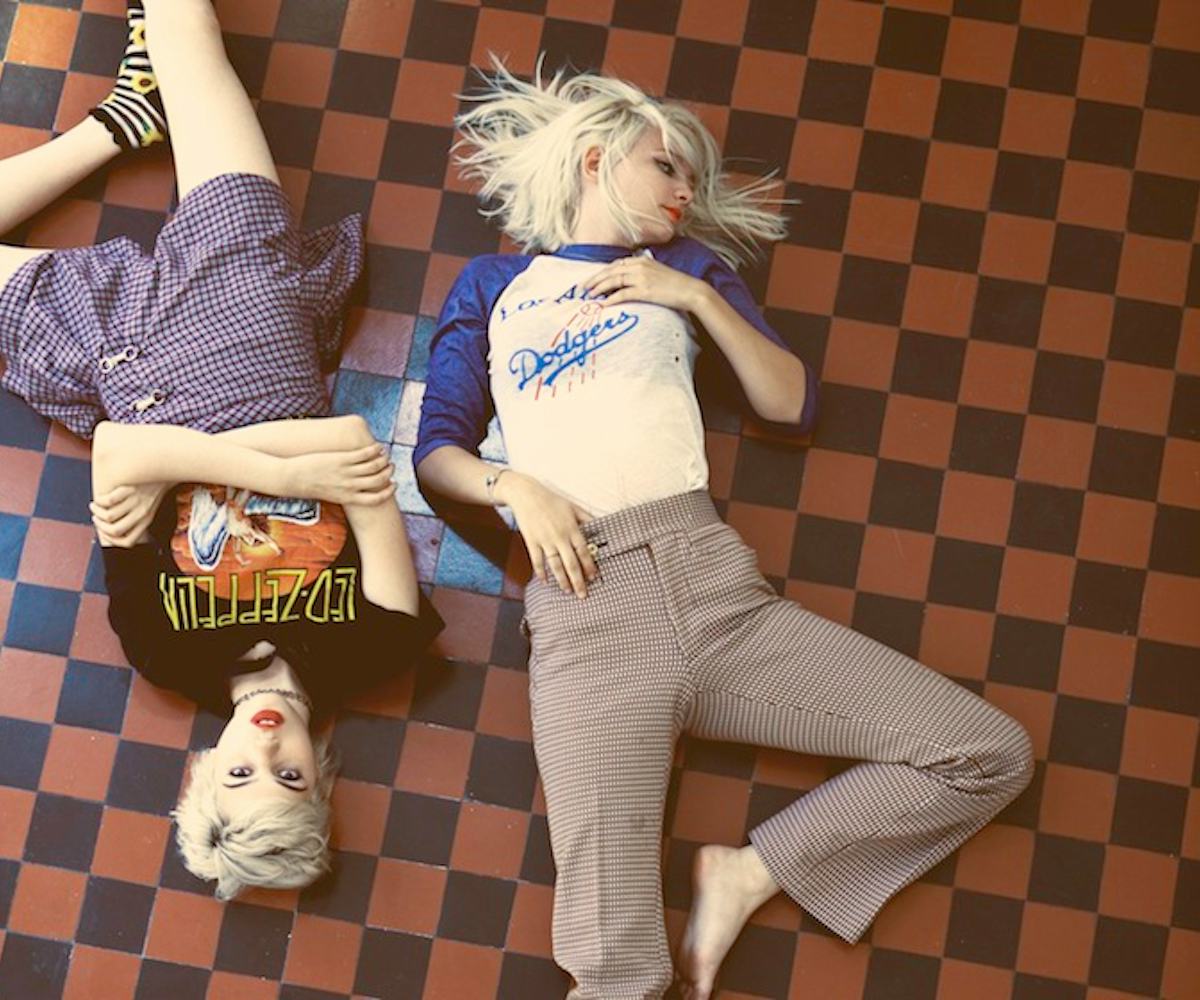 all photos by janell shirtcliff
grrrl talk: clementine creevy + julia cumming
two of our favorite artists, one epic grrrl talk.
Fun fact: I first invented "Grrrl Talk" in the very beginning of this year on my personal Instagram as a way for my followers to ask me beauty-related questions, and for me to answer candidly. Soon, I expanded it to nylon.com. I thought about it more: I noticed there was a lack of beauty features online and in-book with girls in bands. I wanted to know what kind of eyeliner Shannon Shaw (of Shannon & The Clams and Hunx & His Punx) wore, what Colleen Green's skincare tips were, and I wanted to reach out to other amazing (and often overlooked) female musicians to see what they had to say on the topic. So I christened the Grrrl Talk feature with Lowell, who came by the office and I snapped polaroids of her and all of her weirdness (if you haven't listened to I Killed Sara V., please go do that right now). Since then, I've done Grrrl Talk features with Tori Amos, Shannon Shaw, La Sera, Niia, Peach Kelli Pop, Izzy from Hunters, Colleen Green, and Hannah Uribe from Cherry Glazerr--and I have so many other amazing female musicians lined up to be featured, so stay tuned!
Anyway, I decided to expand the feature and have it make its debut in our October 2014 issue. So I enlisted Clementine Creevy from Cherry Glazerr and Julia Cumming from Sunflower Bean to be featured. Turns out they have a lot in common: Besides being best friends, they're both just average teenage girls, who just so happen to be in two incredible bands. So I had them interview each other on beauty, fashion, feminism, music, and everything in-between. I am so happy with how this feature turned out, and I can't wait for more Grrrl Talk features online and in-book!
(Go listen to: Cherry Glazerr "Haxel Princess" and Sunflower Bean "Tame Impala", like right now.)
Check out our October issue for the entire feature.