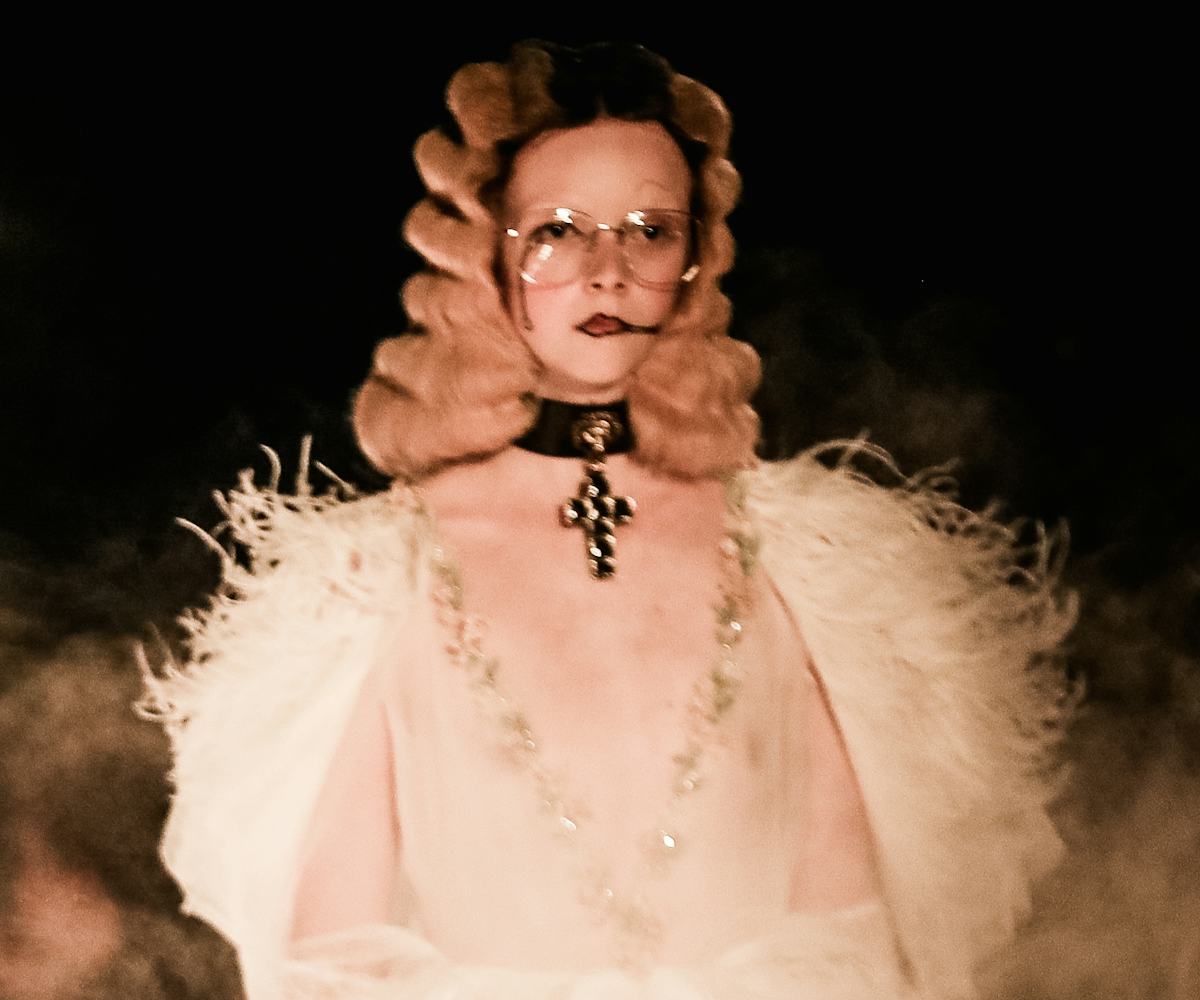 Photo by Vittorio Zunino Celotto/Getty Images
Gucci's Flame-Filled, Goth-Victorian Cruise Collection Is Everything
"Rave in a cemetery" it was
Gucci has just debuted its Cruise 2019 collection—and people cannot get enough of the party-goth vibes.
Inspired by a "rave in a cemetery," the show took place after nightfall in Alyscamps, a former Roman cemetery in France, amidst plenty of fog and literal fire on the runway. According to Gucci creative director, Alessandro Michele, the setting, a promenade in the 1700s, was less of a cemetery and more of "a place where everyone can be someone else, widows and kids playing rock stars, ladies who are not ladies," per the brand's Twitter account.
And Gucci totally lived up to the grandeur of those statements. Filled with ample ruffles, grandma glasses, cross chockers, sequins, and boldly mismatched sets, texture and patterns tied the distinctly Victorian goth collection together. Mary Shelley would definitely be a fan of the number of sweeping capes present.
"There is a different kind of fashion and beauty, that's complex," Michele continued via Gucci's Twitter. "It's an aesthetic anarchy where everyone belongs." In true goth form, he also added that the show was based on "the idea of death as fascination." 
Needless to say, after seeing that collection, I think I am officially deceased.