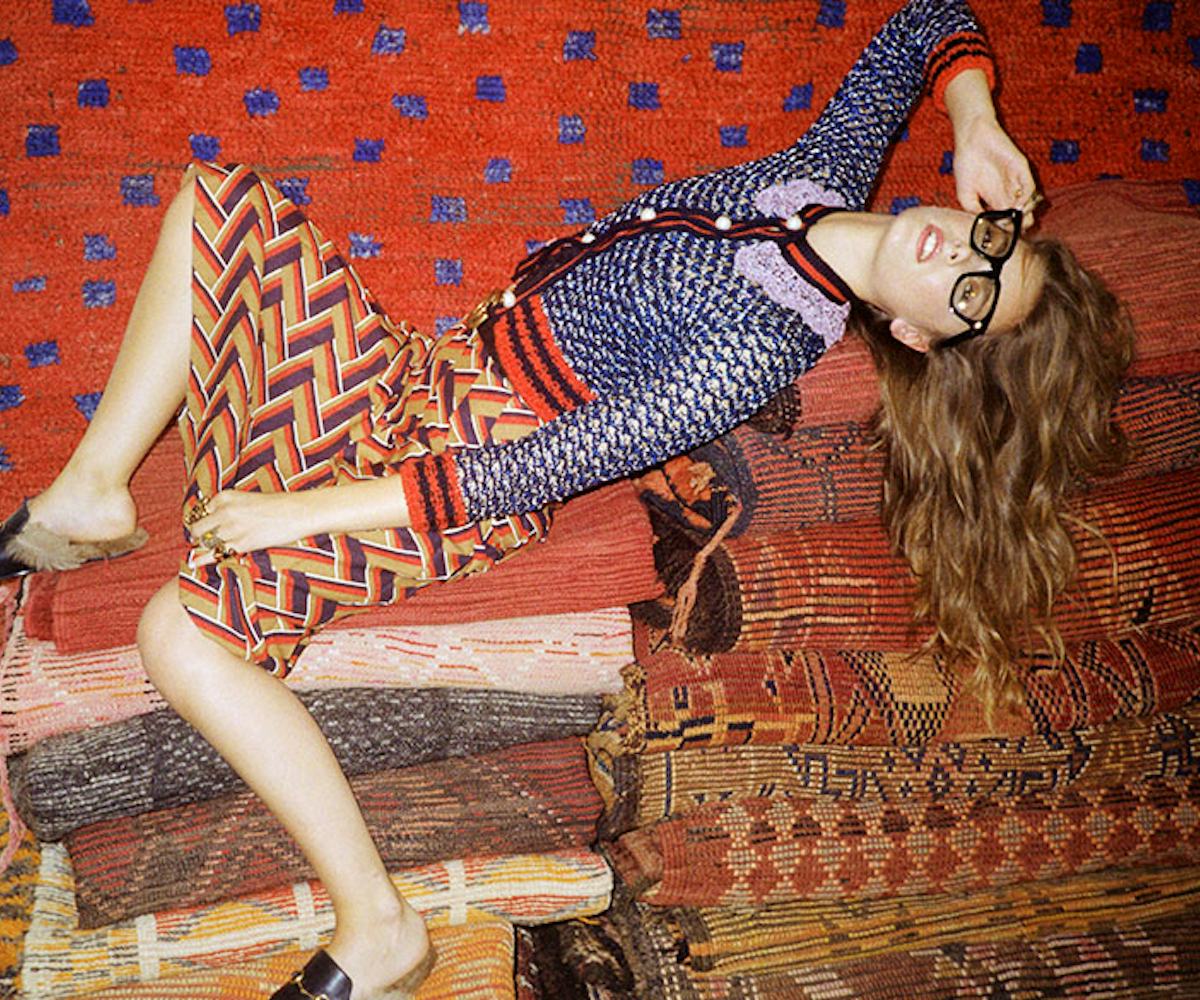 Photographed by Cully Wright. Styled by J. Errico. All clothing and accessories by Gucci.
Gucci's Latest Resort Collection Gets It Just Right
When creative director Alessandro Michele debuted his fall 2015 women's wear collection for Gucci, I'll admit that I was not an immediate convert. Where was all of that slick, in-your-face sexiness that became the label's signature under the leadership of Tom Ford in the '90s? But it turns out this initial uncertainty was nothing more than "shock of the new," because when Michele showed his follow-up 2016 resort collection, I guzzled the Kool-Aid. Romantic, eccentric, smart, nonconforming, vintagey but simultaneously modern—this "new Gucci" was how I wanted to see every girl dressed. The looks were embellished with lace and ribbon, brocade and crystal, allowing for unexpected pairings with a personal touch. Michele had really created a mood that grabbed hold of the zeitgeist—it felt totally fresh and uniquely now. As it turns out, I was not the only one into this radically different Gucci. While in Milan to cover the collections for next spring, I stopped by the brand's store, only to find the shop was packed to the gills with fellow fashion editors from around the world, arms loaded with clothes and shoes. Kudos to Mr. Michele: Not only has he created something beautiful by breaking with tradition and forging his own path, but if what I saw that day on Via Montenapoleone is any indication, people won't be able to buy it up fast enough!