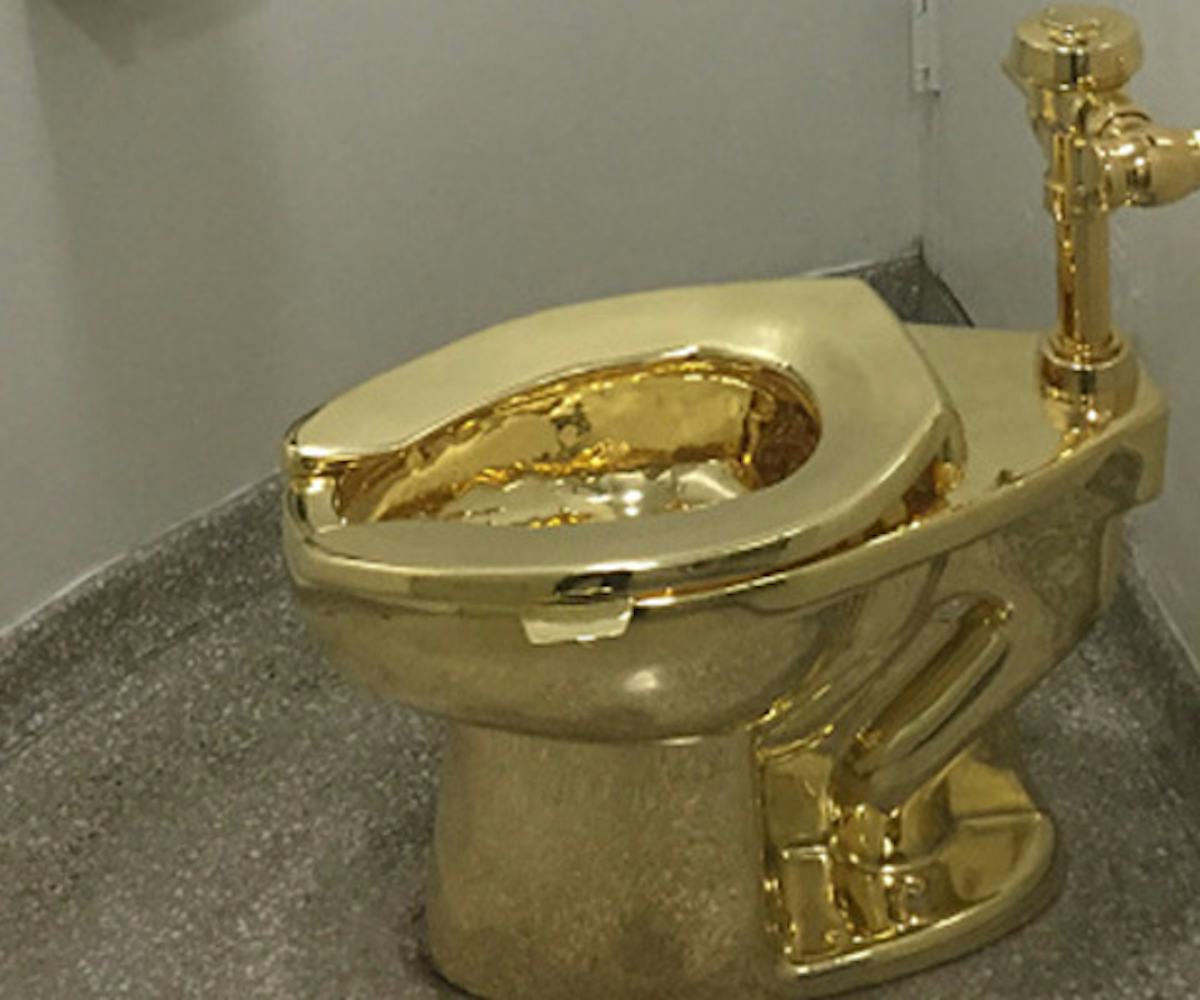 Photo credit should read WILLIAM EDWARDS/AFP/Getty Images
Museum Offers White House A Gold Toilet Instead Of A Van Gogh
When the White House asked the Solomon R. Guggenheim Museum in New York City if they could have a Vincent van Gogh for Donald Trump's personal living quarters, the museum decided to troll the president in the most perfect way—by offering him a gold toilet.
The White House emailed the museum asking for van Gogh's "Landscape with Snow" painting, according to The Washington Post. Curator Nancy Spector responded, saying that, unfortunately, that painting wasn't available, but they were in luck. They could get an 18-karat gold toilet, titled "America," instead. 
Artist Maurizio Cattelan created the piece in 2016, the same year Trump won the presidential election. The fully functioning toilet spent a year in the museum's fifth-floor bathroom, available for visitors to use. It symbolizes America's excess and obsession with wealth. It is truly the perfect art piece for Trump. 
Plus, Trump's decor is gaudy and gold, so this toilet will fit seamlessly in pretty much any room he's decorated. Not to mention, there were actually rumors during the 2016 election that Trump already had a solid gold toilet, so this artwork was just destined for the White House. 
When asked why he wanted the president to have the gold toilet, Cattelan said, "What's the point of our life? Everything seems absurd until we die and then it makes sense."
Very true. Let's hope that Trump doesn't bring us to our deaths sooner than we think and that he enjoys his gift from the Guggenheim.