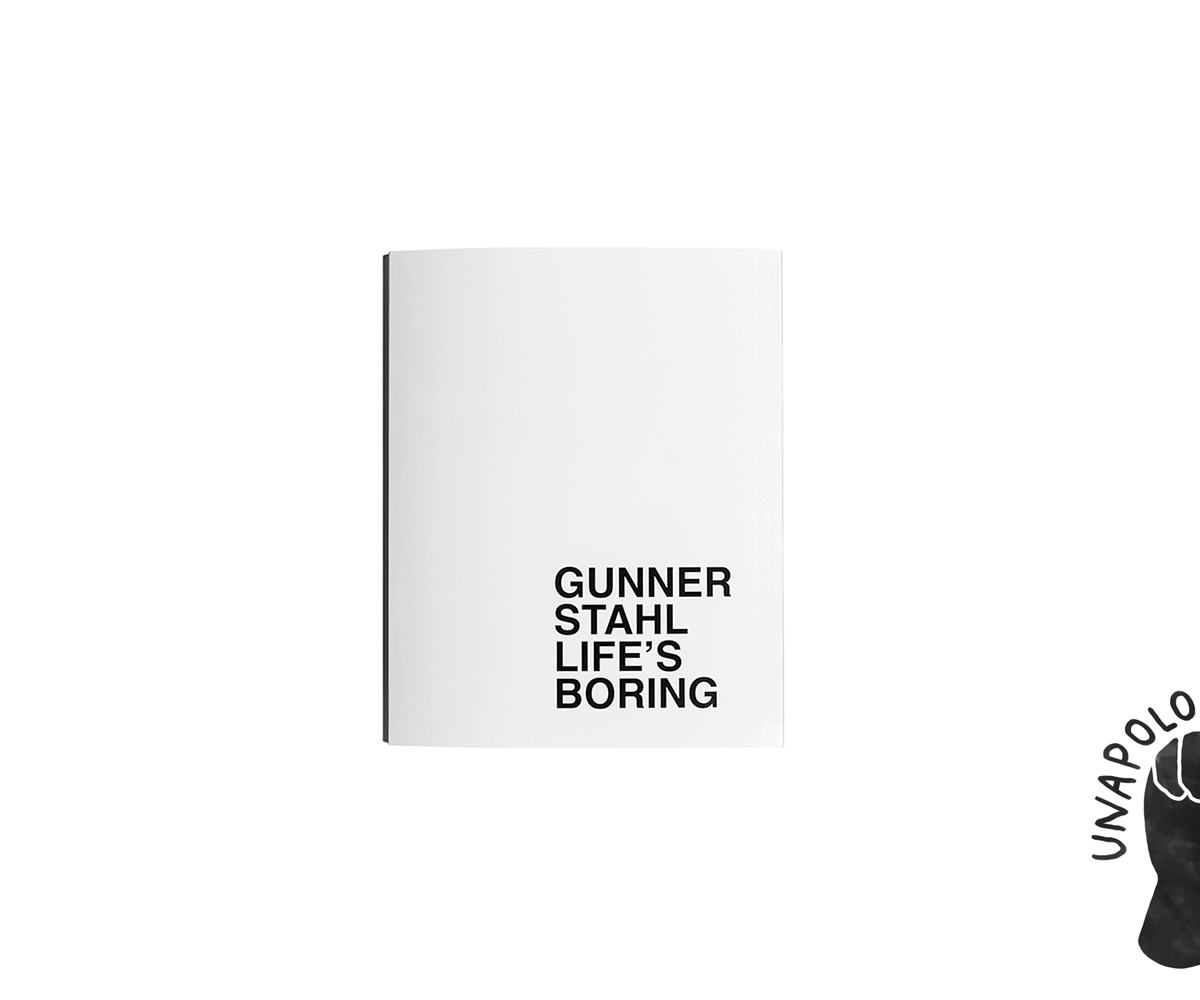 Photo by Gunner Stahl
Gunner Stahl Wants You To Know: Life's Boring
"Nothing happens overnight"
In celebration of Black History Month, NYLON is running a spotlight series called UNAPOLOGETIC. Every day, we'll celebrate different aspects of black culture through profiles, interviews, roundtables, reviews, videos, and op-eds. #Blacklivesmatter and we hold that truth to be self-evident.
Hype can only last so long, but this is why Gunner Stahl is more than an Instagram account. Since we last spoke to Stahl following the release of his debut photo book, For You Mom, he has been busy working on big projects, hosting his own exhibitions, and seeing his work published in multiple places. Having the opportunity to shoot not one but three covers for FADER was a major highlight of his 2016. 
"That was always a dream of mine," he says. "[I'm] still working as hard as possible, though."
Recently, the 24-year-old photographer dropped a follow-up zine titled Life's Boring. "The story behind Life's Boring speaks for itself," he says. "I'm bored. I want to try new things. How will you know if you like something if you never try it?"
Within its 68 matte paper pages, the zine contains never-before-seen images of everyone's favorite rappers including Drake, Childish Gambino, 21 Savage, and Tyler the Creator. Stahl's pictures first gained attention for portraying rappers in a light that the public isn't used to seeing off-stage.
"The biggest misconception [about hip-hop] is that everyone is rich and that if you're seen next to a person you become rich," he says. "Everyone that you see in hip-hop that's 'big' worked to get to where they are. Nothing happens overnight."
As Stahl continues to capture candids of celebrities, he manages to maintain his privacy to an extent. He stays motivated by the people who surround him, describing his inner circle as "some of the most talented friends ever."
This year, Stahl is hoping to dip his hand in fashion and travel photography. If his impressive portfolio is any indication, it's clear that he has the talent and ability to bring any subject to life. Like the nature of his work, Stahl's words of advice to aspiring photographers is simple: "Just stay true to yourself and what you're trying to accomplish."
Peep some of the photos from Life's Boring in the gallery, below.