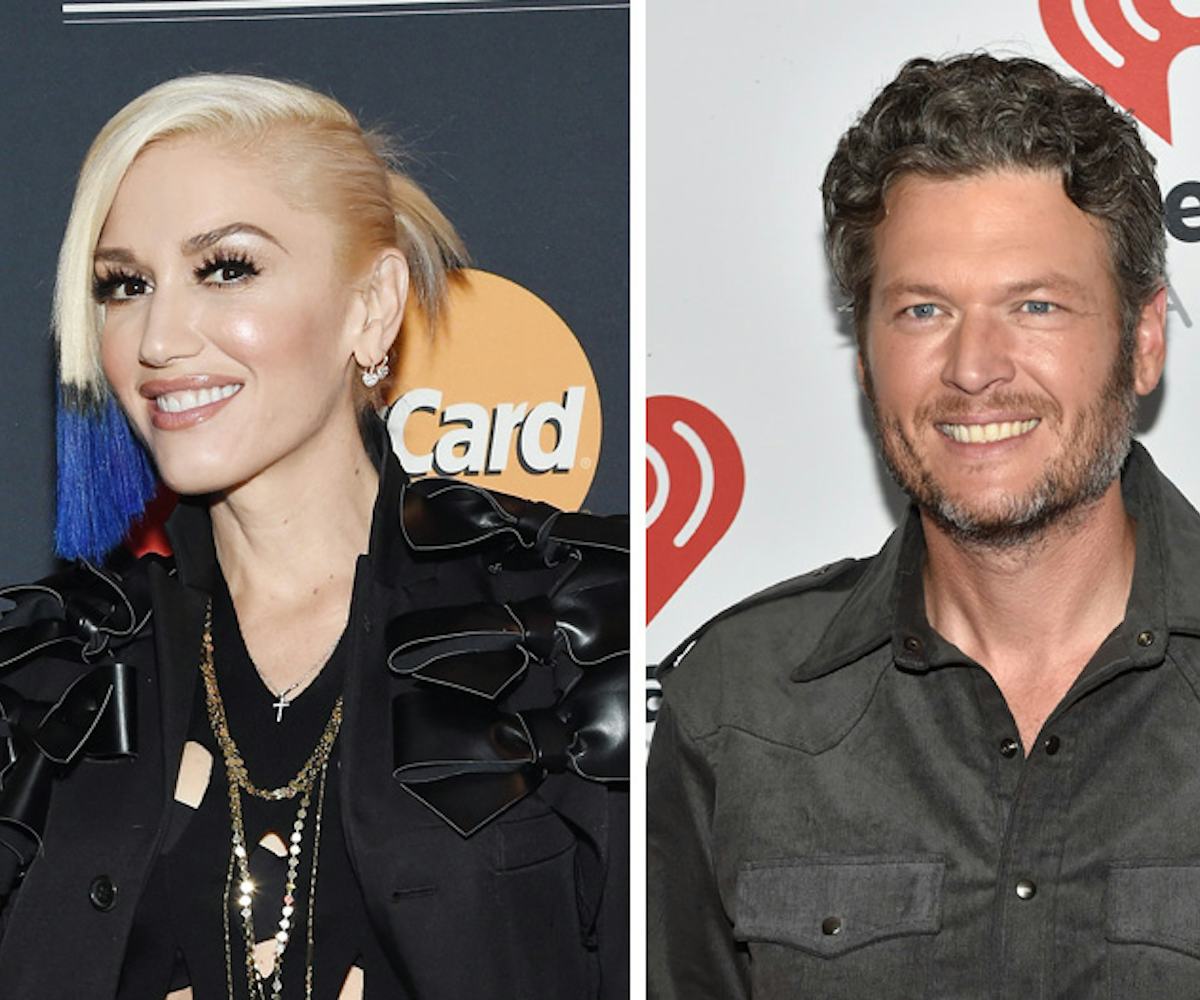 Photo by Larry Busacca/Getty Images for MasterCard; David Becker/Getty Images for iHeartMedia.
Confirmed: Gwen Stefani And Blake Shelton Are Dating
Last night, Gwen Stefani and Blake Shelton made their official debut as a couple at the CMA Awards after parties. For a while, there has been speculation that the two singer-songwriters might be more than friends, but Stefani's spokesperson publicly confirmed that their romantic relationship is real. "Gwen and Blake are longtime friends who have very recently started dating," Stefani's rep told US Weekly.
As you know, both Stefani and Shelton are going through very high profile divorces. Shelton and his ex-wife, Miranda Lambert abruptly filed for divorce back in July, while Stefani and Gavin Rossdale shocked us all when they announced the end of their 13-year-long marriage this August. (The timing of it all is slightly scandalous to say the least...)
Who would have thought that all that flirting on The Voice would actually lead to something!