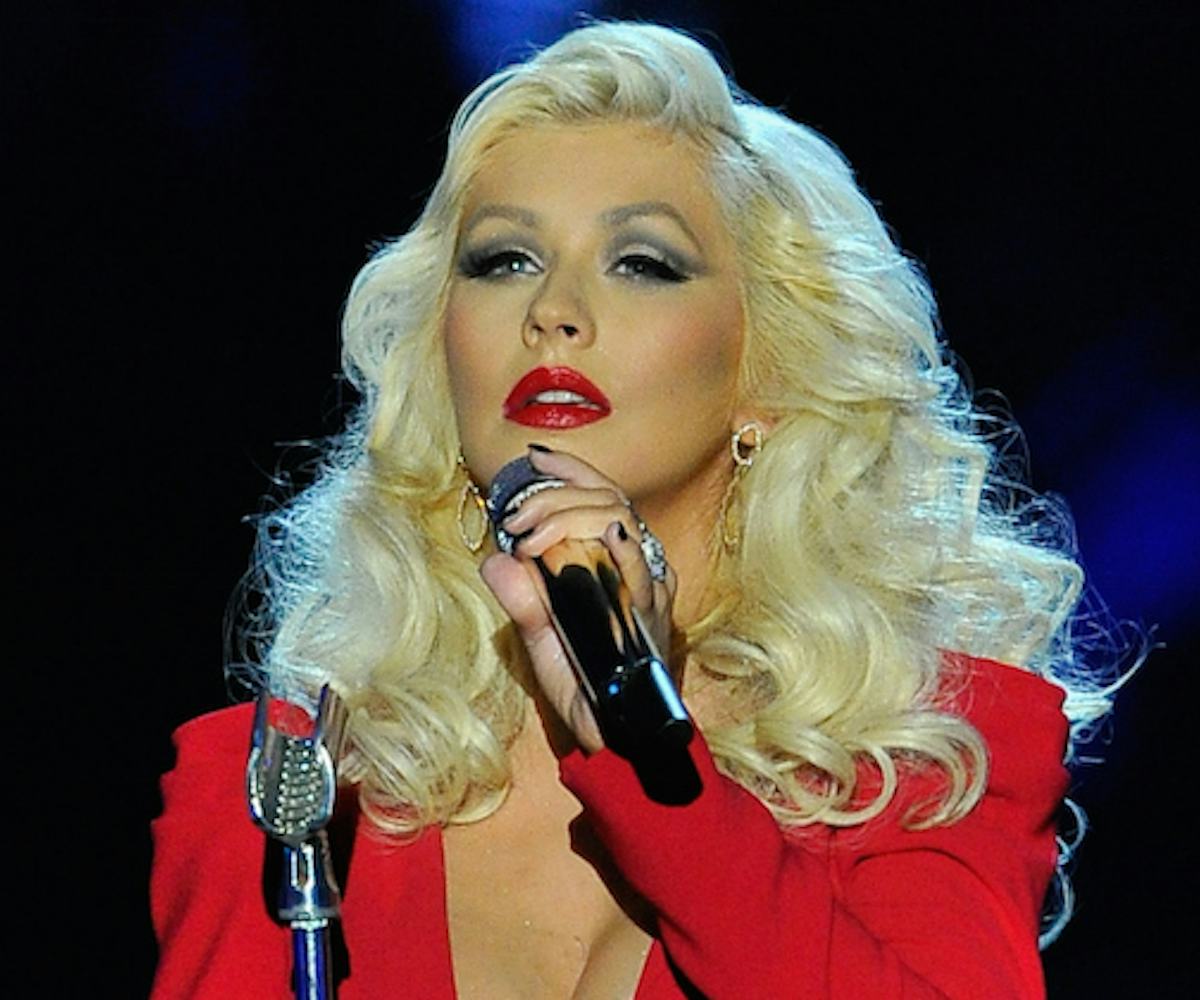 Photo Steve Jennings/Getty Images Entertainment
Gwen Stefani And Blake Shelton's Relationship Is Aguilera Approved
xtina rubber stamps her 'voice' coworkers' romance
Is it Stefelton? Gwenlake? Blagwen? Well, whatever you want to call the budding little-bit-country-little-bit-rock-and-roll relationship between The Voice costars Blake Shelton and Gwen Stefani, it's welcome (particularly since lurid tales of Stefani's former husband Gavin Rossdale's iPad infidelities are surfacing). 
Turns out that not only does Stefelton have the approval of the public, but that of at least one of their coworkers, as well. The Voice costar Christina Aguilera has told Perez Hilton that she's down with the two hooking up. "The two of them are both great people," she said. She continued, "I do know what it's like to go through a divorce myself, and it's tough…I keep telling them both to stay strong and have fun! Divorce and life is hard enough! If you find someone who makes you happy, you gotta go for it. So, they deserve it and they deserve to be happy!" True, true.
Elsewhere, she was more emphatic: "Just saw them yesterday, actually, and I got the chance to tell [Gwen] in person…'You get that cowboy, girl!'"
So, that's good news from around the office. Wonder what Adam Levine and Pharrell have to say. Oh, also, they should also go over to Human Resources and explain what's up so everything's above board. It's just professional.
(via Vulture)