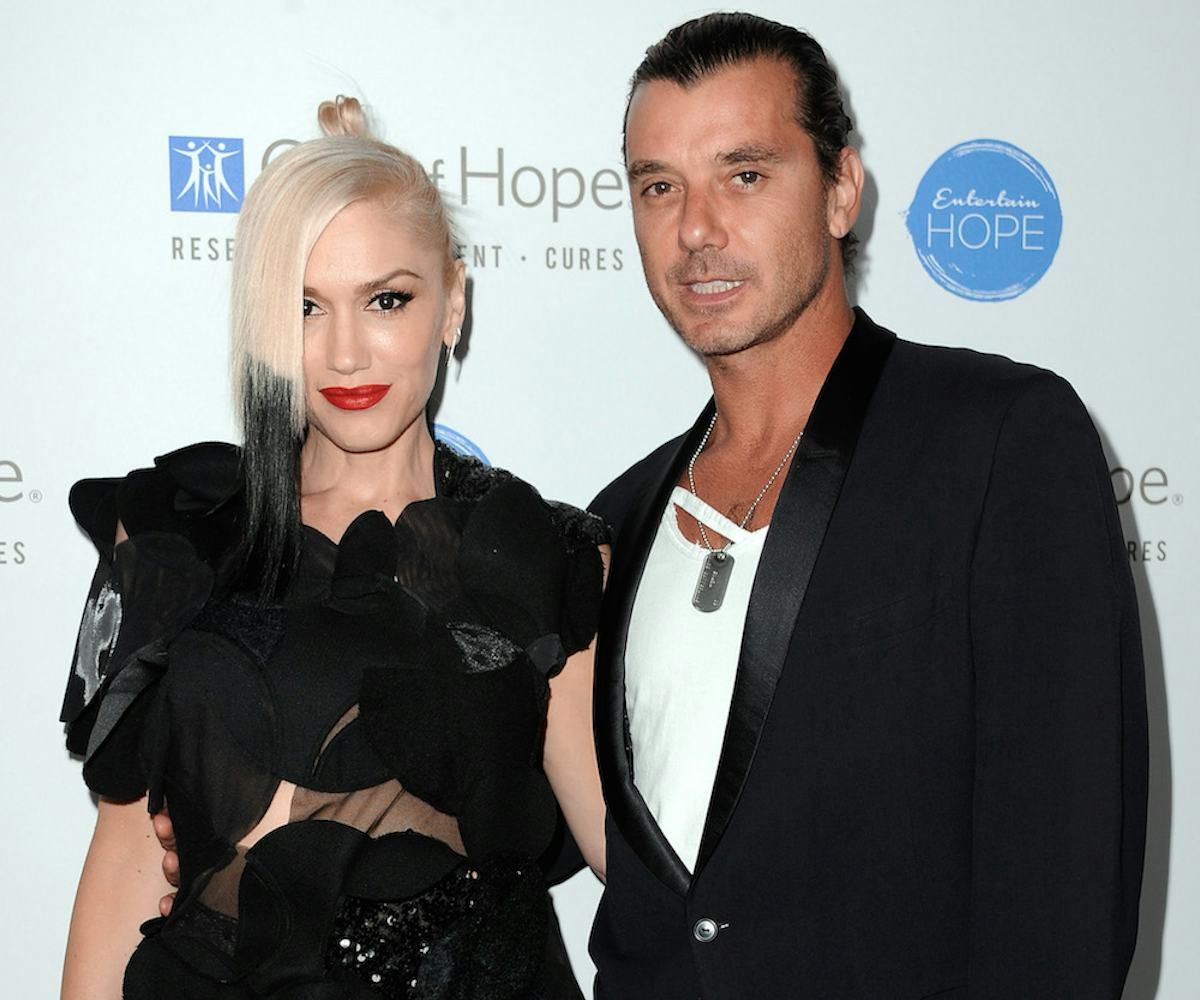 photo by Angela Weiss / Getty Images
gwen stefani + gavin rossdale are getting divorced
does this mean the '90s are over?
Well, everyone, if it wasn't apparent from the lack of Von Dutch trucker hats, furry bikinis, and striped neckties and mesh crop top combos, the '90s and the '00s are officially over—and so are all of their dreams. Because, as The Guardian reports, after nearly 13 years of marriage, Gwen Stefani and Gavin Rossdale filed for divorce in Los Angeles on Monday.
"While the two of us have come to the mutual decision that we will no longer be partners in marriage, we remain partners in parenthood and are committed to jointly raising our three sons in a happy and healthy environment," the couple, who have three children together (Zuma, Kingston, and Apollo), said in a joint statement. "To that end, we respectfully request privacy from the media during this time."
The two met in 1995, when Stefani's band, No Doubt, opened for Rossdale's band, Bush. According to TMZ, the couple is claiming irreconcilable differences. 
(via The Guardian)