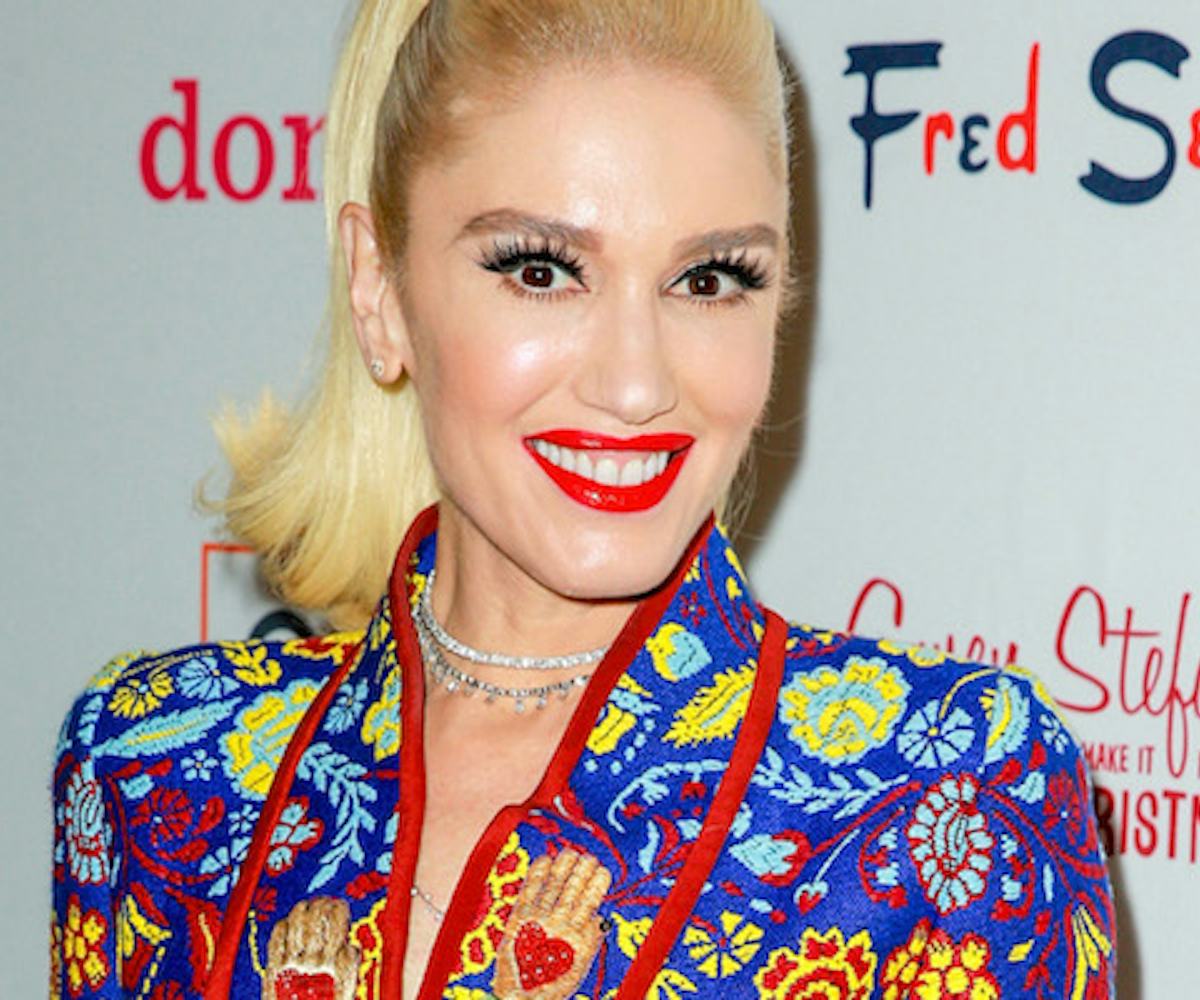 Photo by Rich Fury/Getty Images
It Looks Like A Gwen Stefani Beauty Line Is In The Works
She just registered a trademark for "P8NT Beauty"
After releasing a "punk Christmas album" in late 2017, Gwen Stefani said that she would be taking a break from coaching on The Voice to shift her focus onto new musical endeavors. However, it looks like Stefani may have had some other projects up her sleeve.
We've just caught wind that the singer is allegedly diving back into the world of beauty—and this time, it's going to be huge.
As Allure reports, Stefani's brand L.A.M.B. (Love.Angel.Music.Baby!) registered for four different versions of the name P8NT last month: P8NT, P8NT Beauty, P8NT Cosmetics, and P8NT by Gwen Stefani. According to the applications, the brands registered for a pretty substantial number of goods and services. It looks like P8NT will be launching a full lineup of cosmetics, as well as skin care (including toner, face scrubs, and masks), hair care, body care, fragrance, and more.
If it's anything like her collab with Urban Decay (a killer palette and red lipstick, galore), the products are bound to fly off the shelves immediately.
While no official announcement has been made just yet, we'll be keeping our eyes peeled for more info on the line. Stay tuned.