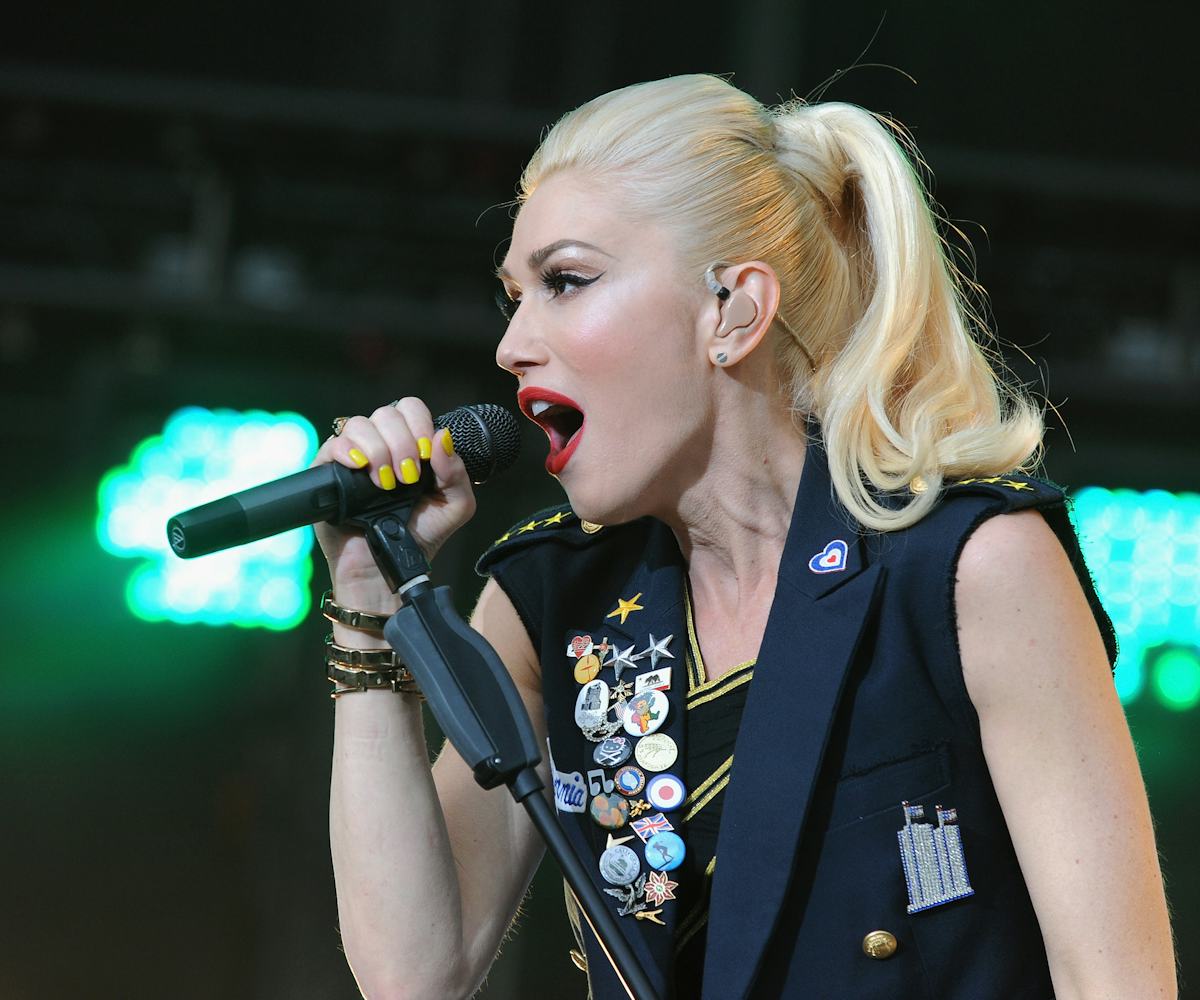 Photo via Richard Chapin Downs Jr./Getty Images
a gwen stefani x urban decay collection is coming our way
From her neon-pink hair days to her signature rockabilly style, Gwen Stefani has been one of our beauty idols since No Doubt first came onto our radar. The singer's style has only gotten better through the years as she made her foray into the fashion world with her successful fashion line L.A.M.B. back in '04. But now, all of our prayers have officially been answered: Gwen Stefani makeup will be ours to purchase come December, thanks to an Urban Decay collaboration.
For Urban Decay founder Wende Zomnir, the collab was a long-standing dream. "I remember hearing the song 'Just a Girl,' and [Gwen] was on the cover of some local music magazine, and I remember thinking to myself, 'That girl is so cool. It would be really cool to work with her someday,'" she says. Now, 19 years later, her dream (and ours) is coming true.
While the beauty brand is keeping quiet about what the collaboration will include, we think that this may just be a match made in heaven. Stefani's look has transformed a ton over the years, and Urban Decay, with its widely varied products, understands that a natural smokey eye (hello, Naked palette) is just as important to any beauty-lover as a vivid look (there you are, Vice palette). Whether the team chooses to go bright and bold or simple and retro, we can (hopefully) rely on one constant: There has got to be red lipstick.
(via Refinery29)